To all you love-filled Romeo and Juliet and romance-loving creatures planning to date on Valentine's day the next month, stop wondering What to Wear for Valentine's Day Dinner and stay in your comfort zone as you are going to be provided with innumerable options to give a " Shut Up " call to your mind.
There may be tons of blogs offering millions of Valentines Day Outfit Ideas but ours is better than the rest due to the fact we have brought the widest range of red outerwear to the readers' knowledge. Anyways, check out the following wonderfully designed tops to build your Valentine's Day Special Outfits with before they get vanished from the internet.
Jon Bon Jovi Anfield Liverpool Blue Jacket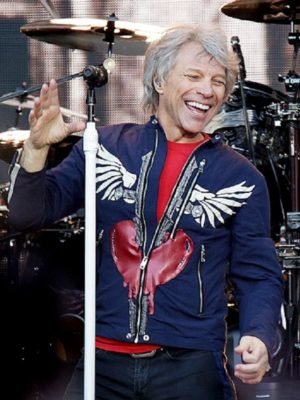 This year turn your spouse' or girlfriend's attention towards the heart printed outer layer painted blue, red and white! You have got to admit, blue jackets like this are trending whereas red is fading away from the market.
The silky velvet rib-knitted tops have dominated the outerwear industry for quite a long time. Check out your closet to find one or jump to Ellen's spectacular outer layer to feed your inner fashionista.
EJ High School Musical Bomber Jacket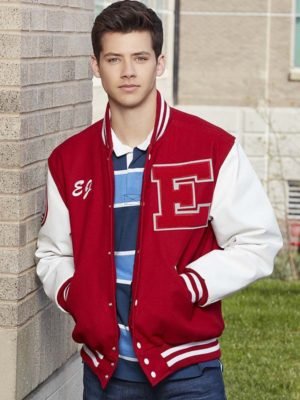 Regardless of the change in fashion, there is and always would be the trend of bomber tops! Inarguably, this layer could take you back to your teenage-hood when your conception for fashion was only limited to rocking denim pants with loose rounded shirts.
Megan Boone The Blacklist Grey Pea Coat
Who says red is the only color girls don on Valentine's day? At least, the fashion-minded girls do equip themselves with such grey layers to challenge the centuries-old traditions.
Camren Bicondova Gotham Jacket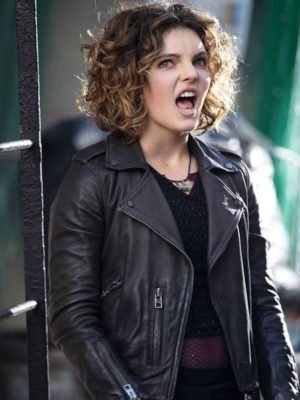 If your passion to wear outerwear isn't limited to cotton jackets, a real leather black top featuring the super hot lapel collars should be in contact with your body all day long on the 14th of February.
Anchorman 2 Christina Applegate Jacket
Needless to say but not every other girl is a big fan of real leather layers and if you are one of them, this suede leather outerwear could be a great alternative.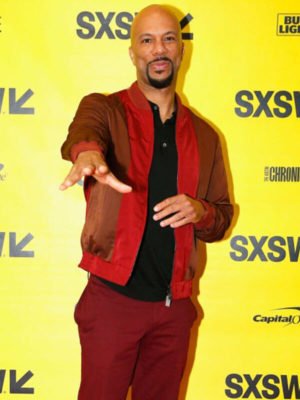 Simplicity and elegance both could be promoted by rocking this fabulous article over a white rounded shirt and black sunglasses.
The Greatest Showman Hugh Jackman Red Coat
Still a huge fan of the gentleman's look like your grandpa? Keep the modern accessories away and go for this long layer to surprise your girl.
Michael Jackson Thriller Red Leather Jacket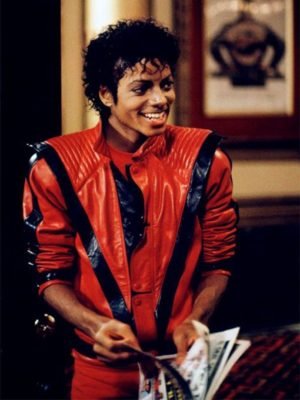 Legends don't die and nor the trend of their ultra-popular wardrobes! Michael Jackson's epic leather top is what you need to revive the vintage fashion on the globally celebrated " Love Day ".
Ryan Reynolds Red Deadpool Cotton Jacket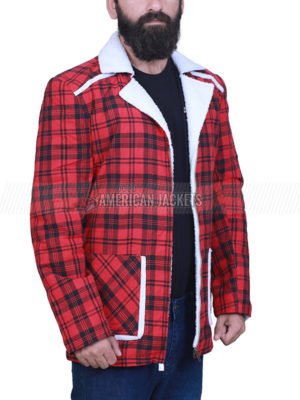 Undeniably, the plaid prints haven't stopped serving humanity categorically the fashion-following generation. Stop chasing the plain fronted outerwear featuring a shearling line when Reynold's chic top is in your reach!
Admittedly, red leather layers donned with black elements are impossible to be defeated at any cost. So, what are you waiting for?
Red Capsule Akira Leather Jacket
For God's sake, please get rid of the old-fashioned red wear while the latest fashion elements such as this are invading our minds.
Lucy Hale TV Series Katy Keene Coat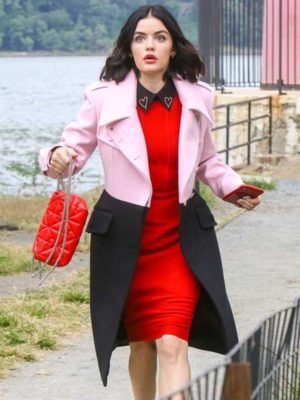 To be honest, you have to be an unearthly creature with no interest in fashion to ignore the intriguing combination of pink and black.
Civil War Scarlet Witch Red Coat
Witches today, unlike the medieval ages, have got a better knowledge of fashion than the self-proclaimed queens in your town. Get this enchanting article with a stamp approval of Marvel's Scarlet Witch!
Rami Malek Bohemian Rhapsody Freddie Mercury Jacket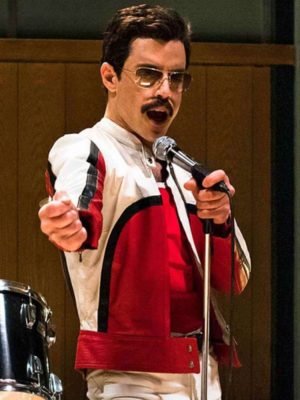 In case you love listening to Freddie Mercury, the late British legend, invest in the super comfy outerwear inspired by the vintage fashion.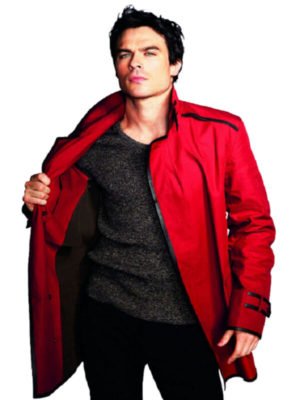 Hey, you curious-minded macho men dying to hunt a red top to partner it with light-colored inner layer! Bring a change to your attitude on Valentine's day by grabbing this not-so-ordinary article.
Charlie's Angels Kristen Stewart Red And White Jacket
Did you know people die for this unbeatable contrast of red and white colors? Well, if you didn't, include it in your fashion dictionary from now.
C'mon, there is no way to get your eyes closed for a wide-collared top that could suit well wit black jeans and red sneakers.
Claire Redfield Resident Evil The Final Chapter Ali Larter Leather Jacket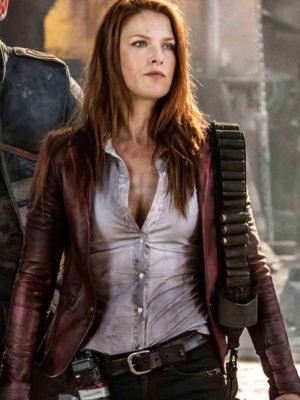 Who cares what have you donned beneath as long as the outerwear is made of real leather material? Sorry for not being specific, I mean, similar to the one pictured above.
Pretty Little Liars Aria Montgomery Jacket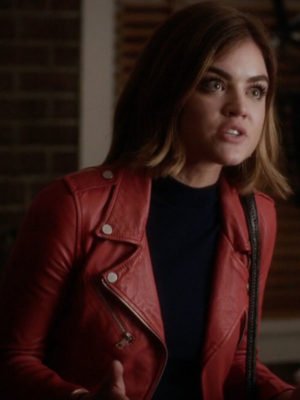 Extremely thick layers that could make one sweat in the harsh winter weather are back in the trend! Grab yours or be among the regretful ones.
Power Rangers Rpm Red Scott Truman Leather Jacket
Let me tell you but red striped black jackets easily qualify for Valentine's day date! Skip for the next option if you simply disagree.
Trust me on that when I say this, a sweet black blazer featuring a red heart is all your boyfriend is going to like in your outfit!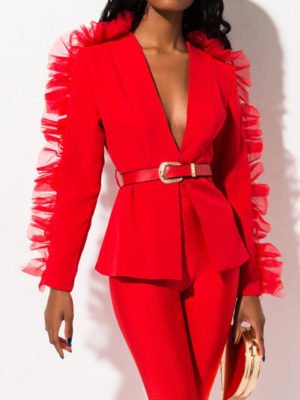 Do you still think you can't impress your man on the 14th of February after seeing this incredibly hot article? I bet, you said, " No ".
While heart balloons are everywhere on a dedicated day for lovers the next month, it takes nothing other than rocking this outerwear to carry an extra heart.
Emma Swan Jennifer Morrison Once Upon A Time Season 6 Red Jacket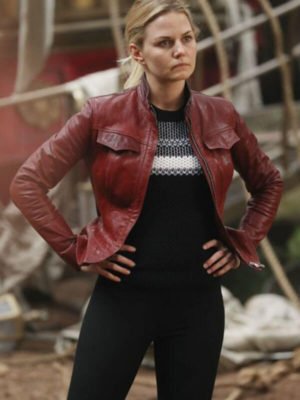 The extra protection provided by a leather layer like this one is extremely necessary to counter the cold weather in a stylish manner.