John Rambo's legendary character may have impressed many all around the globe, however, nobody would have been more impressed from Rambo than the military men as the badass guy single highhandedly wipes out the enemies and that too without someone's aid. Rambo's action-packed stories have been a source of entertainment for the kids whereas the way he stylises an outfit has been a source of inspiration for the fashion seekers who are always in search of something extraordinary. If you aren't into Black Leather Jackets like everyone else is and dont want to follow the trends, let's take a short trip to the Rambo's collection and see what it has to offer the fashion-minded creatures like you.
The Green Piece
In more than 3 decades certainly ever since the first Rambo film was released, the one man army has donned probably more than dozens of exceptionally crafted jackets. However, the award of the ultra stylish jacket goes to the Sylvester Stallone Rambo 5 Green Jacket for its creative exterior and sensible pattern. This masterpiece is equipped with a long list of specifications and the most prominent ones are epaulettes at shoulder and multi-pockets both inwards and outwards. Portrayed by Sylvester Stallone, John Rambo's ability to maintain a serious attitude while being an example for the fashionistas is worth-admiring.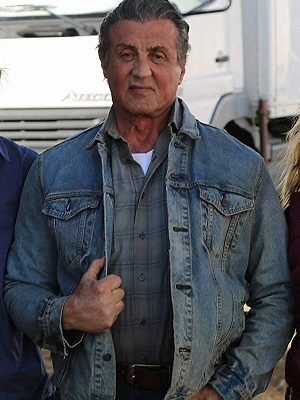 A Touch of Denim
Whether you are millennial or someone from the 70s, you know the very simple fact concerning John Rambo that he never ever gives up when it comes to accomplishing the goals. From knocking off the Soviets in Afghanistan to confronting the Mexican gangsters to save the daughter of his friend, John Rambo is all about resistance against injustice. Another jacket that makes the fashionistas remind of the legendary character is Rambo The Last Blood Sylvester Stallone Denim Jacket which is structured with the help of pure denim. Be it buttoned cuffs or buttoned closure, everything about this wonderful outerwear is remarkable. Wear it for a casual party or put it on for a short walk with a friend, it is all up to you.
Black Suits Rambo
We can have a long list of action-loving Hollywood characters who are mostly interested in black outerwear's rather than any other color and John Rambo is not an exception at all. Let's analyze Rambo The Last Blood Sylvester Stallone Black Jacket which has a cotton-made exterior and sleek design to offer you. Besides, a casual t-shirt or a formal outfit, you can pair this stylish jacket with full sleeves anytime you want. Yeah, you just don't have to put restrictions upon yourself or spare it for a special occasion.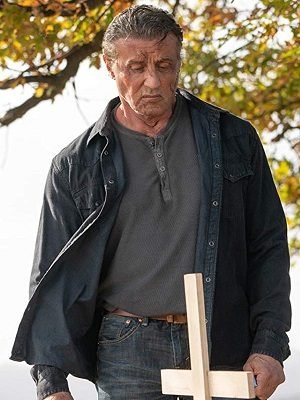 There is nothing better than Bomber Outerwear
With the military background and certainly having served in the Vietnam war for the United States, it is quite ordinary for John Rambo to promote a bomber jacket like the Rambo 5 Last Blood Skull Green Bomber Jacket. It is the only outerwear having the Rambo logo at the back which looks quite dashing. Offering rib knitted cuffs and collar, this is the second-best outerwear having the capacity to provide a classy look to the wearer.