The Black Friday sale is approaching your doors like a blessing in disguise. You need to be very hostile to it because it is for you to cherish and flourish. Our Black Friday sale has all that you want and desire. You may be in dire need of some good and class outfits. But your pocket is not allowing you to get them. But do not worry, as the black Friday sale is at your rescue. Each and every item on the sale is worth admiring and buying. But we have five key pickups from the sale for you. 
THE CHIC YELLOW BOUNTY FROM THE HOLISTIC DETECTIVE AGENCY
Fashion and style are not limited to specific colors and outfits. You can create a unique style, and it will go all viral and will be a trend because fashion does not discriminate between colors. The Dirk Gently Holistic Detective Yellow Jacket is all classy and cool and is one in a million outfits. This chic yellow jacket has inspiration from the actor Samuel Barnett who played the role of a detective named Dirk Gently in the television series Dirk Gently's Holistic Detective Agency. He wore this jacket with great charm and glam.
This bright and vibrant yellow-colored jacket uses pure and genuine leather material outside and a viscose inner lining stitched inside the jacket. The details include an erect collar, front zipper closure, and zipper cuffs at the end of full-length sleeves. It also offers a lot of accessible pockets for your convenience. This jacket is available for your rescue to the party at our black Friday sale. The black Friday sale offers this jacket in the same premium quality and lower price. You can utilize this cool chic at your friend's birthday party, a graduation party, or a bachelor's party, maybe. 
THE FUNKY PINK EPITOME OF BEAUTY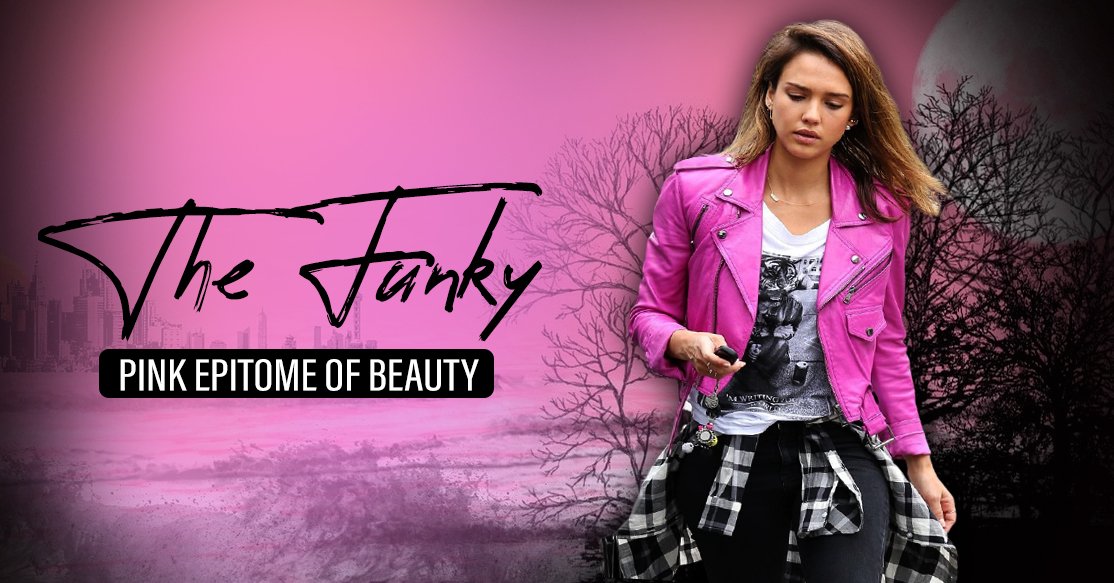 Going all cool and funky depends upon a nice choice of colors and styles. Vibrant and bright colors are a new trend in the fashion world. The party outfits that were used to be vibrant and bright are now can be combined into formal or semi-formal combinations. The Jessica Alba Hot Pink Jacket is all set for this purpose. This is a hot chic piece of clothing, and it is all loved by ladies and teens. The hot and bold actress Jessica Alba was spotted wearing this bright pink jacket in some public place. The camera stored her and her jacket's charm to amaze the people for a long time.
The hot vibrant biker jacket uses synthetic leather in its making in combination with a soft and smooth viscose lining to give you a durable feeling throughout a longer period. The attractive features of this jacket include a smart lapel collar, front zippered closure and belted waist. A great deal of pockets is also present to offer you convenience and easy access to your belongings.
The black Friday sale is again rescuing your fashion needs. It offers this hot, fashionable and stylish artifact at a lower price but the same premium quality. Our deals at the Black Friday sale will literally amaze you and leave you amused in the sea of trending outfits. This hot pink jacket is also a drop of that fashionable sea. 
THE HOT RED ENDOWMENT FROM THE FREAKY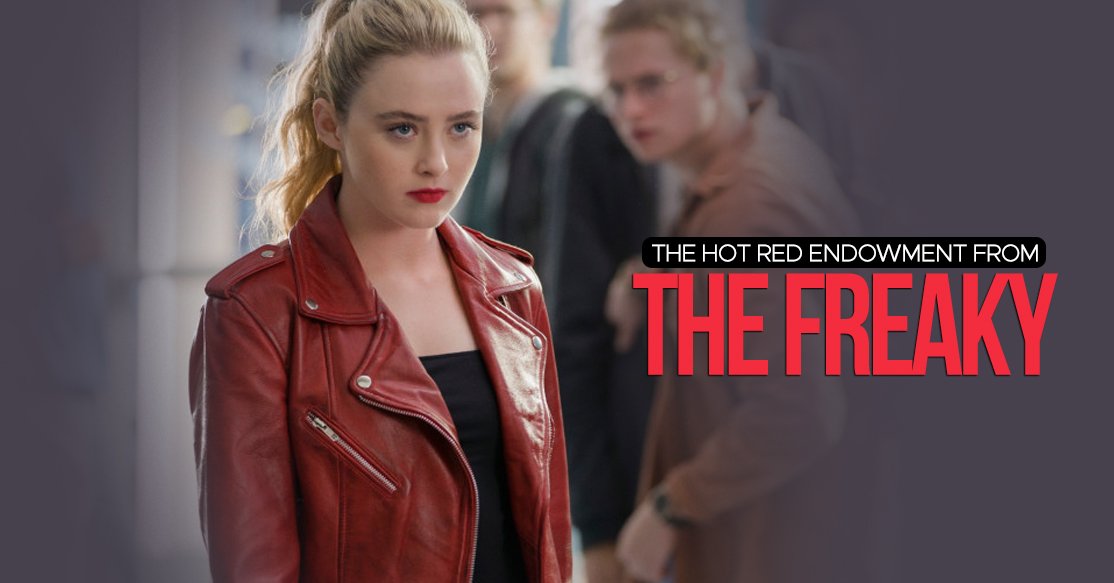 Parties are all about being hot, bold and sassy. Ladies are in dire need of getting some bold and hot outfits so that they can make hot chic pictures at the parties and decorate their social media feeds. The Kathryn Newton Freaky Millie Jacket is hot red in color. It is the dream of every girl to rock the party scene in this sassy outfit. The cute and hot actress Kathryn Newton wore this jacket in the television series named Freaky as the boss lady Millie. She wore the vivid red biker jacket with all the charm and calm. 
This sassy vivid red biker jacket uses real leather in its making, along with a smooth and soft viscose layer stitched inside the jacket. This is made to fulfill the need for fashion while providing a durable experience for long hours. Other attractive features include a smart lapel collar, front zipper closure, and zipper cuffs at the end of full-length sleeves. It also offers two easily accessible pockets, one on the chest and the other inside the jacket.
If you are planning to rock a party, then this biker jacket is the best choice. However, if you make a clever and careful combination, you can use it as a formal as well as casual outfit too. Leather is already a neutral outfit. It can be used for multi-purpose. Like many other masterpieces, this jacket has also been placed on the Black Friday sale for you to avail of it. 
THE FIERY DEADPOOL FAME
Shearling coats and jackets are all loved and adored, and when it has a check print, it will be the most favorite. Yes, you guessed it right! It is Ryan Reynolds Red Jacket that we are talking about. As fashion sees no boundaries, no limitations, you can combine this jacket with anything and make it a fashion. The handsome actor Ryan Reynolds wore this jacket in the famous and popular movie Deadpool where he was playing the title character of Wade Wilson. The large fandom of the movie and the actor also have a great love for this jacket. That is why we have put it into our Black Friday sale. 
Like all the other masterpieces on our sale, this jacket also offers some great features. This jacket is cotton made with an inner shearling lining to protect you against cold. It has a lapel-style collar, a front zipper closure. It offers multiple accessible pockets both on the outside and the inside of the jacket. Avail of this jacket on our black Friday sale. 
THE SIMPLE YET CLASSY ARTIFACT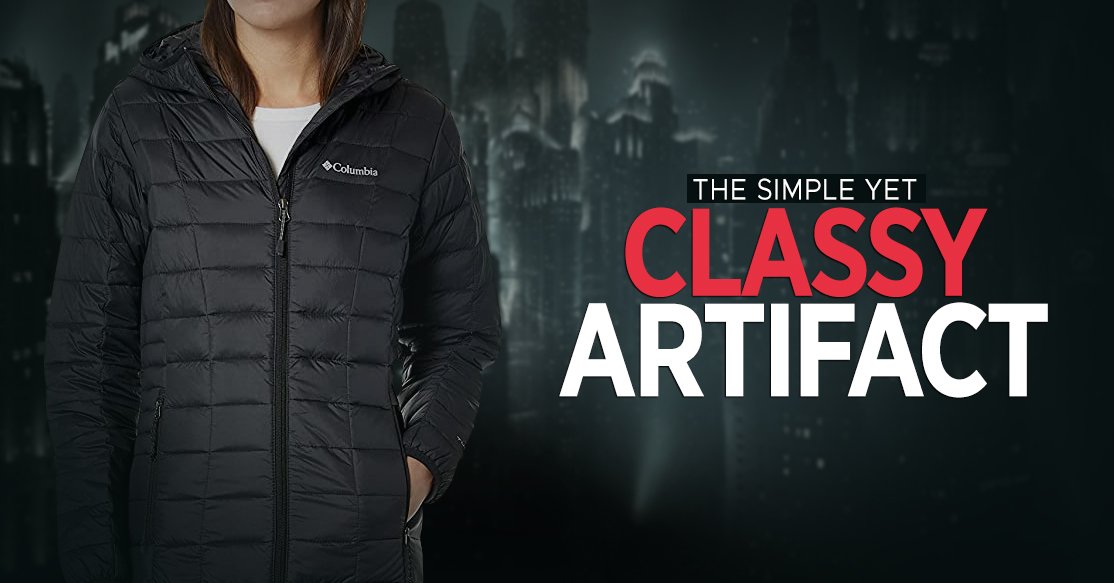 In the fashion world full of bright, shiny and vibrant colored outfits, a simple yet elegant black jacket has its queenly place intact because fashion discriminates with no one. The Womens Turbodown Mid Jacket is surely a fashion icon, but it also offers some other comfy features too. It offers a more comfy lining of winter-resistant material to provide you with intense warmth in the chilly cold season. This jacket uses parachute material outside, and another fact about this jacket is that it is so easily adjustable. 
The best place to wear this coated jacket is a random street walk in freezy winds. You can wear it with an all-black outfit on your university campus too. A friendly weekend hangout or window shopping would be a great idea too. You will be able to use this jacket on so many occasions than what are you waiting for?