What is self-expression to you? The expression of your personality and emotion? Well, the ultimate way to express yourself is through fashion. The way a person puts outfits together reveals so much about them. Do you want to feel like a star in reality? Well, don't forget you have us. We are here to rescue you from all the fashion blunders. Now get on board with the styling. We will guide you from start to finish. As opposed to an earlier time, fashion has changed a lot. Few are looking for a subtle and decent look, while others are rooting for a sensational look. But always remember creating a balance in your style is the key. Nobody wants to appear super simple or super complicated with their style game. Never miscalculate and pick a dress randomly. First, analyze the look you want and then work through it. Make sure that it's all in mind. Even one piece of clothing can be worn in multiple ways.
Stranger Things And Its Glorious Final Season!
One of the top-rated television series in history eve. It gained momentum righter after the first season. However, it is in its last installment right now. Almost all the costumes in all four seasons were spectacular. Fans adored them. Stranger things share the storyline of teen kids who are living in a gothic town filled with supernatural events. There are many lessons like the value of friendship and true courageousness that can be learned from Stranger things characters. The colorful attires of the stranger things merch surprised everyone. We will mentor you with all the plausible ways you can combine jackets with colorful clothes to look stupendous.
Hightop Basketball Sneakers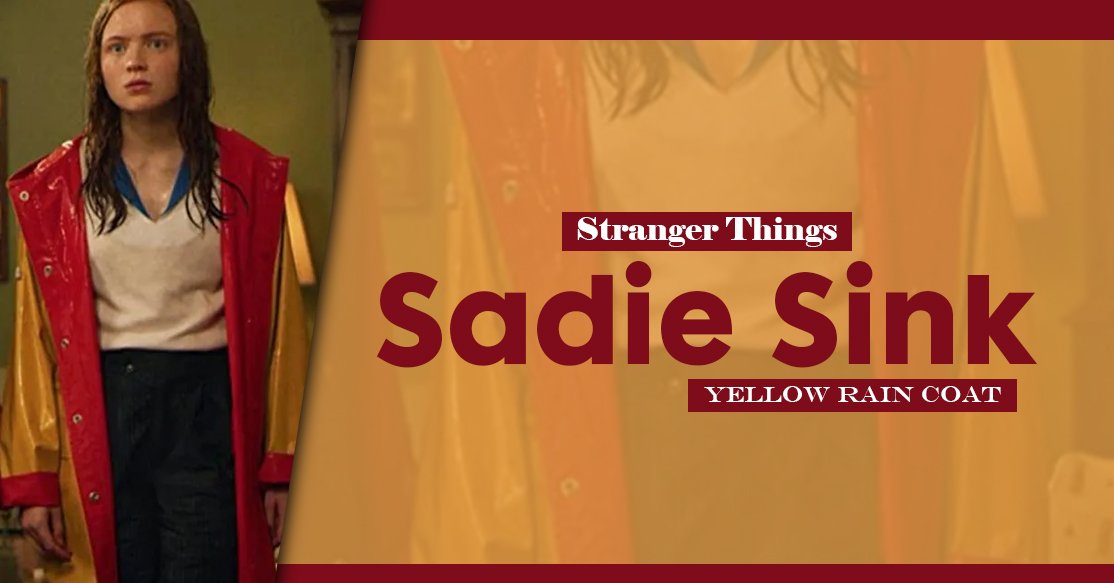 Hightop sneakers are the one that covers the ankle part. Hightop basketball sneakers got extremely popular after National basketball players wore them. Seemingly they are really good for your ankles. Some even claim that these sneakers make you jumbo higher, which is a plus point. No footwear is as stable as sneakers.
The Clothing Concept
Now think about pairing it up with Sadie Sink Stranger Things Yellow Rain Coat. Think of wearing this yellow and red coat with shiny black sneakers. It even sounds flawless. Let me tell you that a white tee shirt and black skinny jeans will go hand in hand with this coat and sneakers. The coat will shine on top. Playing with bold colors will make you prominent. Try not to shy away from solid colors.
Chuck Taylor Sneakers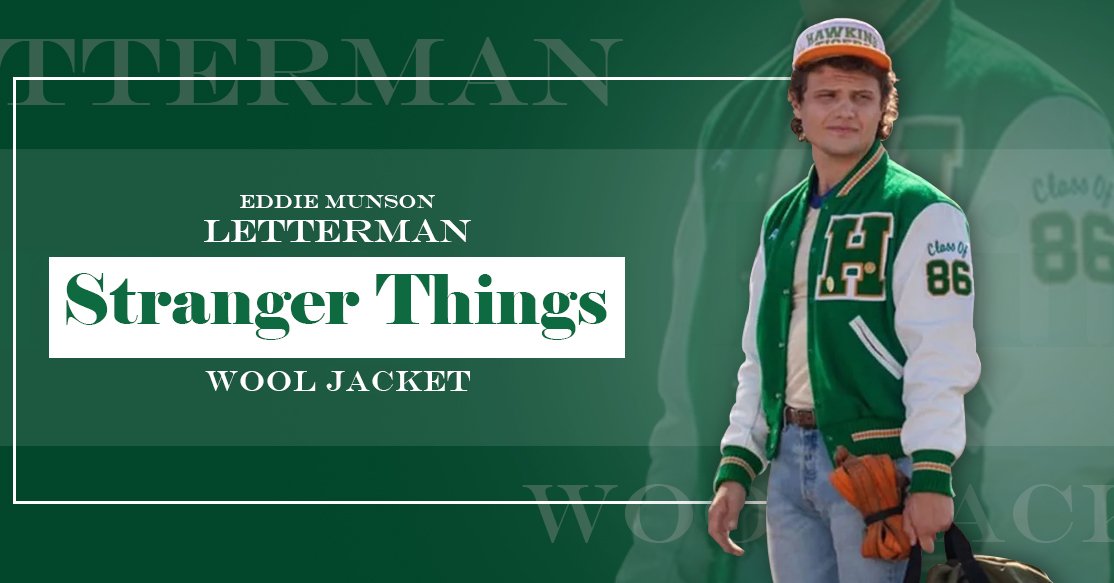 Without any doubt, the most iconic sneakers are all-star Chuck Taylor sneakers. They are seen commonly everywhere. The grace of these sneakers cannot be denied. These sneakers are worn by everyone, be it artists, players, or even at times, certain politicians wear them casually. They are infamous for their simplified look. Sneakers are perfect for your feet due to their faultless soles.
The Clothing Concept
Now looking at the picture, have you ever thought of matching sneakers with a jacket. If your answer is no, then this is a clear sign that you must try it once at least. A good option is to try Chuck Taylor sneakers with Eddie Munson Stranger Things Letterman Jacket. This will unabashedly look wonderful. The jacket will keep you cozy the whole day. The buttoned closure of the coast will make you look striking.
Leather Sneakers
Other great ones are leather sneakers. One huge benefit of leather sneakers is that they are more durable compared to others. A long-lasting comfort shoe with class. They are commonly available in black and brown colors. Leather sneakers support your feet, avoiding injuries. They dry faster and do not develop an odor.
The Clothing Concept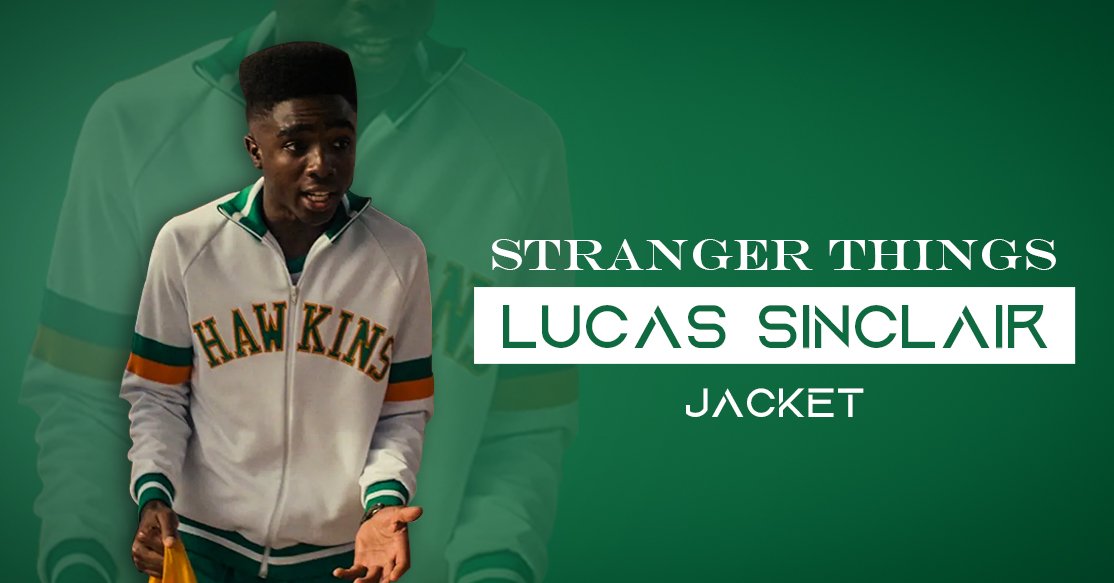 Let's get down to the actual style now, shall we? The ideal way is to pair dark brown leather sneakers with Stranger Things Lucas Sinclair Jacket in white. You can add white pants to the attire. The jacket will appear striking. In winter the best way you can protect yourself is with a good jacket and a good leather sneaker.
Slip-on Sneakers
Slip-on sneakers are the ones without a lace. You can easily wear them without troubling yourself about the laces. For the first time, these sneakers were introduced in London. They are easy to use on a daily basis. They work well with jeans and jackets. In order to stand out and attract attention, one must be willing to go a long way.
The Clothing Concept
Getting down to the styling guide. There are numerous ways shirts and jackets can be paired with slip-on sneakers. To give yourself a casual evening look, you must go for it. Mixing solid color jeans in black or dark blue with a stranger things jacket can make you look exactly like the characters from the show.
Plimsoll Sneakers
Advancing towards another great sneakers choice with a jacket is a Plimsoll sneaker. Previously issued by the British military, they used to call it road slappers. At the moment, white plimsoll sneakers are found on every corner.
The Clothing Concept
Imagine the scale on which the plimsoll sneakers can be mixed and matched with a different piece of clothing. Even the Wool Jacket For Men is a perfect match for clear white plimsoll sneakers. White color has its charm and purity.
Canvas Sneakers
Interestingly, canvas sneakers contain a top made from canvas cloth and a rubber sole. They are readily available in the market in diverse shapes. High top or low top lace. The flat soles are ideal for keeping balance. Once they were also used as a part of school uniforms.
The Clothing Concept
Casual or non-casual canvas sneakers are tempting. Now, what if you have canvas sneakers and are unable to style them with anything then? Stranger things jackets are just perfect for you. A classic black and white canvas sneaker will look amazing with a jacket.
The Fabulous Ending
To sum up your look, we can surely say that jackets are vital. We have tempted you just enough to take your mobile phones out and order the Stranger things jackets at this instant. However, never miscalculate and pick a dress randomly. First, analyze the look you want and then work through it. We are always here to help you out. Jackets with sneakers will certainly give you a laid-back look. And you will feel more free and easy. Owning jackets is completely worthwhile.