The Humble Country Boy!
The Canadian 40 years old country boy actor, Ryan Gosling, expressed his acting skills on the big screen in his debut movie, The Notebook. His amazing portrayal of the persona helped him to step into the filming industry with a great start. This appearance wasn't enough for the passionate young actor, and a year later, he got a lead role in the Blue Valentine — this appearance was really the one that got him the "spotlight" in Hollywood. And Ryan Gosling's fashion taste is a resounding testament to that.
The Minimalist King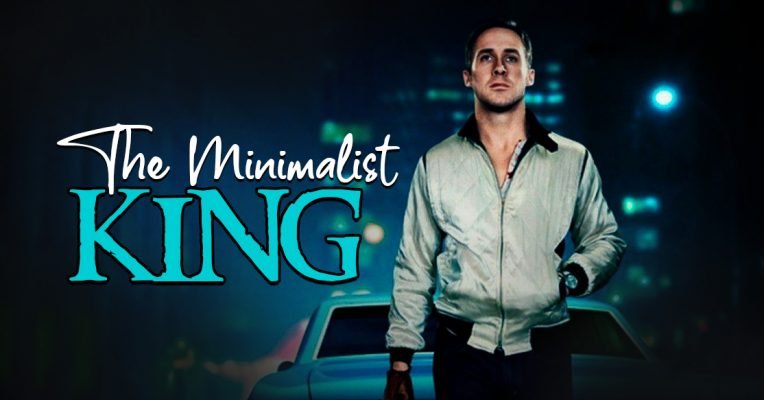 After being in the A-listers by his acting skill, but what stands him apart from the rest of the Hollywood stars is his astounding decent sense of fashion. There are a lot of fashion divas and bloggers who have called Ryan "The Casual Wearer King," it's absolutely true! It has happened multiple times where he rocked his best minimalist outfit and made it look so easy and made the other present flashy attire look kind of dull on the "RED CARPET!" With his impeccable sense of fashion and a trendsetting personality, his wardrobe is like a pit stop by every fashion enthusiastic personas.
There are many things that anyone can take advantage of to make their looks more to the point that is commonly done by our Fashion Icon Ryan Gosling. Our team has examined some of the things in his styling methods that everyone can take reasons from to make them look like none other than the fashion icon of Hollywood Ryan Gosling. The minimalist way he wore the Scorpion Drive Jacket is what made it a big hit among fashion freaks around the globe.
Pick a Tuxedo Over a Tuxedo T-Shirt
Gosling wasn't always the Hollywood fashion icon. The moment that made him the recognizable persona in Hollywood was at the film's premiere "Half Nelson" when he wore the classic tuxedo T-shirt. Probably the best humorous choice by any other actor to don at his premier.
This may not be the best one to make a part of your wardrobe if you have a lot of formal meetings to attend. It's more suitable for the occasions where you don't really want to wear the layers and want to have that formal-ish look — Well, you can also opt for your tuxedo over the tuxedo tee to make a good/funny impression. This may look like a simple t-shirt, but they were quite popular in the late 80s, but even then, they were questionable.
The original one comes in a black and white tone, but now there is an array of colors to choose from. Suppose you also want to wear some accessories. In that case, you can add a colored bow tie or other accessories, so whatever happens, you certainly won't be underdressed!
Avoid Impractical Dress
There is no doubt that you'll never be disappointed with Gosling's red carpet appearance, but the great thing about him is that he isn't always craving or showcasing the best fashion in town. While in the spotlight of paparazzi, he was once spotted wearing a heavy coat and a thin white tee. No one expected it from Ryan. It is a classic example of an impractical dress. Isn't it too cold for just two layers, Gosling? He hadn't even buttoned up the coat and one t-shirt underneath; hopefully, he wasn't shivering.
This may not be the lesson to replicate his astounding looks but to dress practically. Shaping a good outfit in some seasons can be challenging as you really want to look to get through the day. Wear the outfits that comfort you, just as comfortable as Ryan looked in the Scorpion Jacket. Whether Gosling was shivering his teeth out or he was all snug and comfortable in that coat, his dressing looked a bit off to the weather. No one should feel confused about the outfits, but it has to make sense.
Invest In Bold Suits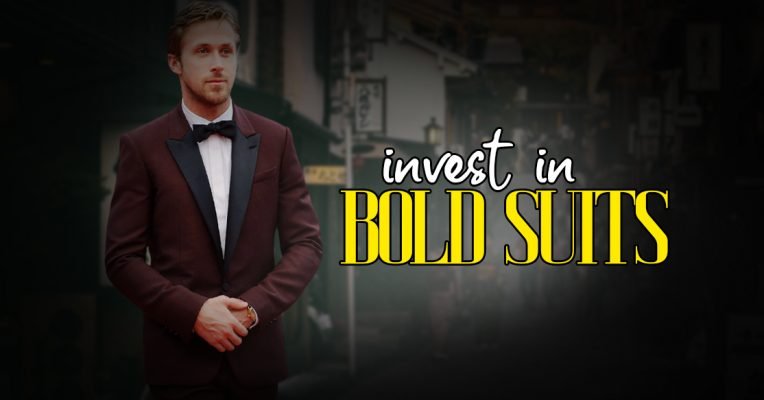 Who doesn't have a suit in their wardrobe, but it is always nice to have a bold suit that can reflect your personality, as the outfit can tell a lot about the wearer. If anyone has rocked, the number of best-looking colored tuxedos is Ryan Gosling. At the 2015 Oscar, Ryan's red tuxedo was the one that made all the fashion divas go crazy.
Wearing a chic tuxedo has always been Ryan's thing. There are many suits that anyone can have, but if you want to do Ryan's way, go for a bolder, slim-fit, and most importantly, an attractive one. Suits have always been important apparel in men's wardrobes. It is not because they portray the most astonishing side of your personality, but there is no other apparel that has the tendency to set your fashion bar higher than ever before. So investing in bold suits is the key to unlocking the chic vogue with which even you aren't going to believe that you can rock such astounding vogue.
You Don't Always Need A Tie
Astounding suits have always been a great deal for the famous Hollywood A-list celeb Ryan Gosling. He has shocked the whole fashion industry just by his different approach with suits and among many, going with the no-tie or bow is the most unusual and best one on the list. Unusual, the way that ties with a suit is always like an inseparable bond, and when he wore the suit without one, his whole outfit looked incomplete but in a good way. Ryan's no tie with a suit cut the string that holds the tie and suit together, and it started as a trend. This is one of the reasons why he's known as the real trendsetter of Hollywood.
We all know there are many ways of how you can skip the tie. There are many fashion icons who actually hate the iconic decorative piece of men's wardrobe, but they have their reason. But have you ever pounded the question of what a necktie is? Let's google it; "A necktie, or simply a tie, is a piece of cloth worn for decorative purposes around the neck, resting under the shirt collar and knotted at the throat," so it is a decorative accessory? So, you actually can skip it when it comes to suits because it is the suit which is worn with the most. A white slim fit shirt with two buttons open, but has to be well fitted, a minimal silver necklace, slim-fit grey or charcoal dress pants, a watch (that's a must), and wrap it all up with some classic formal Tommy Hilfiger footwear. This apparel is going to be the most appealing, effortless, and minimalist you are ever going to have in your wardrobe. But don't forget that it came from Ryan Gosling's astounding fashion taste.
A Splash Of Color
The iconic fashionable outfit wearer also loves the all-black look we'll do, right! But the thing about Ryan's way is, he always adds a thing or two to add a splash of color somewhere. His most common way is whenever he's running an all-black outfit, he wears a baseball cap on top for that splash; well, being a famous celebrity, it also helps him keep his head low from the paparazzi.
If you fashion freak yourself, you would already know that a monochromatic look is irreplaceable, but nowadays, everyone is doing that. And if you really want to stand out, do it in a way like nobody is playing the game that way. Be creative with it, have fun, elevate your fashion game like no one in your socials.
Conclusion:
From velvet suits to thick mustaches, Ryan Gosling has tried it all. From his entire career of acting — well, you can if you want to add his The Mickey Mouse Club time in Disney to his days being a dad, he has been in the spotlight by the fashion enthusiasts. Ryan Gosling's styling methods should be the one to follow if anyone really wants to step up their fashion games. There are a lot of personas he has portrayed throughout his career, and if you are a fan of his work and have been following him for a while now, only then would you understand why he's such a fashion icon of the greatest industry, Hollywood.
Well, Ryan's astonishing outfit or not, the internet and our blog page bombarded with every bit of information for you or anyone who wants to step up their fashionable wardrobe and seek appealing looks to stand out. And we all know that Ryan's astounding fashion taste is probably one of the most appealing to facsimile the looks of from the entire Hollywood. It doesn't matter what your own taste of fashion is; from his wardrobe. You are definitely going to find a fine piece that is going to suit you like a charm and is probably the best one that you are ever going to construct yourself.