Valentine is right on the horizon this year. Everyone is more excited than ever to celebrate this day. A little gift or even just spending quality time together is more than enough to show love towards the important people in your life during these dark times. You know what makes Valentines even more special? A Valentine's day sale! Who said you need to cut out checks after checks to make your valentine happy? You can find just as fabulous, if not better, items online, especially on Valentine's day sales. Just keep your eyes peeled and your fingers on the mousepad!
Many still may have a hard time landing on a particular thing for him/her. There are so many things that you can get for your special ones, we have curated some of the ideas for you to choose from, so you don't have to worry about whether he/she is going to like the gift or not, and enjoy every single moment with them.
For Him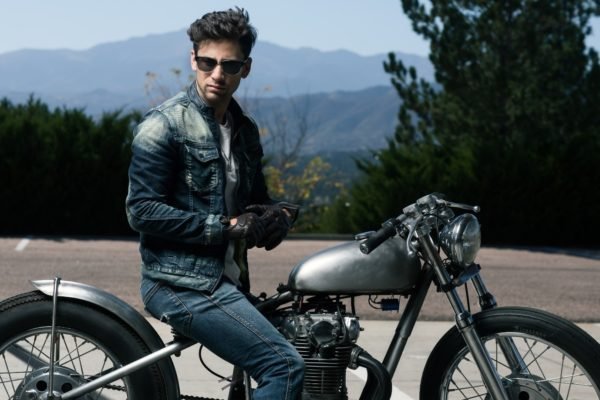 Classy Watch with a long black leather jacket!
Watches can be an old trusty gift for almost any occasion and always works like a charm. What's more, is that any watch will look amazing paired with the right jacket. In this case, try the long black leather jacket! While looking for the right Jacket and Watch, try to reflect his personality from the Watch's design. It'll make it easier to get the right one.
An Akira leather jacket with sneakers?
You may be annoyed by his obsession with sneakers, but to show him that you notice his sneaker obsession is love on a whole other level. Sneakers are just as versatile for men as jewelry is for women. But not getting the right fit can be a problem. So make sure you have his sneaker buddy on board for this one. Also, stay in touch with the latest trend. Whether it's Balenciagas or a pair of Yeezys, men would love to be on top of the sneaker fashion. And you know that the sneakers would look absolutely dashing when paired with the red Akira themed jacket. If you get this one right, be ready to get the best reaction from him ever!
The Biker Jacket
Show how much you consider him handsome by gifting him a piece of clothing! What better than giving your man a neat and stylish Jacket. If he always maintains his looks like a true devotee, then a men's valentine's day jacket gift it is. There's a whole theme of Valentine's Day Jacket from which you can get the one that you think will look great on him. Going for a sleek, fashionable jacket is also a great thing as it's a men's fashion staple and a great gift option for you.
For Her
Zodiac Necklace with the Attack on Titan jacket:
Like the way watches are the easiest thing for a girl to gift her man, necklaces are for men to give to his girl. This is one of the most common gifts that guys get for their loved ones, but it still does its job flawlessly. If she is into zodiac signs, there are many necklaces for you to look at. Pick one for the lucky lady of the day. Do you know what would make her even happier? Pairing the trendy necklace with a trendy piece of clothing like the Attack on titan themed jacket! Show her how badass yet lovely you truly think she is!
Fragrances and a Red Slim fit Motorcycle Jacket?
A decent and delightful perfume sounds pretty pleasant and is also a trusty gift that boys rely on for this day. However, you can solely capture her heart by putting the perfume in one of the pockets of a brand new red leather jacket! This will surprise her and melt her heart at the same time!
Purple Crocodile Texture Joker Leather Coat
What lady doesn't want to look hot? Make her feel beautiful by gifting her a Purple Crocodile Texture Joker Leather Coat! It's pretty and durable. And shows that you don't want her catching a cold. Getting a jacket on Valentine's day might sound a bit bland, but it's way better than getting something that you are not sure if she's going to like or not.