When it comes to men's taste in fashion, they are more likely to opt for apparel that gives them the snuggest feel, and the sturdy look which is also suave in itself. The leather jackets in movies that are plushiest and enthralling in looks never disappoint to grab people's attention towards you. And if you're a fashion freak and want to don your favorite celebrity outfit but you're worried about styling them in your own way that holds everyone's attention then hands down, here are a few options for you to own and don from our famous leather jackets range in movies.
    1. David Harbour Stranger Things Grey Bomber Jacket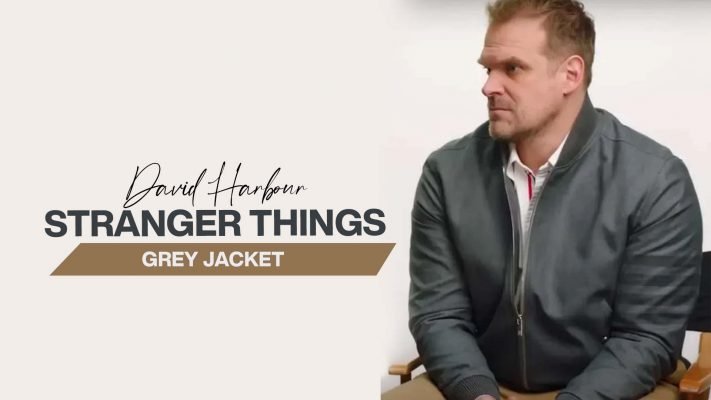 Stranger things? The name says it all. When we talk about the famous original Netflix series which is full of supernatural and thrilling fiction, nothing comes to mind other than "stranger things". The chief hopper who's leading the police group in searching for will. The gray bomber jacket that he appeared wearing in season 4 is actually the sum of his whole personality. The role he did as a Chief Jim Hopper is everything that's to be offered from a father from being protective to using his intelligence in finding will. David Harbour stranger things grey bomber jacket has ample space to be carried on with a light jumper and a pair of blue denim. Not just this, but its spaciousness allows you to select the coolest layer to blend in with. 
    2. Expandable 2 Hector Scott Adkins leather jacket 
The expendable movie series holds great importance for lovers of action and thrilling genres. And when it especially is about this popular star-studded movie, it sounds impossible to completely ignore their outfit range. Their outfit collection is just according to the type of movie and personalities of all the stars. The role of Hector in The Expendables 2 which is portrayed by the girl's favorite Scott Adkins who appeared as a villain in the second part of the movie wore a leather jacket that gave him a grandiose appearance. Owning this jacket is a complete defining element for one. The jacket features wide lapel collars with button closures. It's color blended with all the features play a great role in making you the central theme in the house. Achieve Scott Adkins look or give it your own styling, it works both ways to impress your girl this winter season.
    3. Jack Reacher Movie Tom Cruise Brown Leather Jacket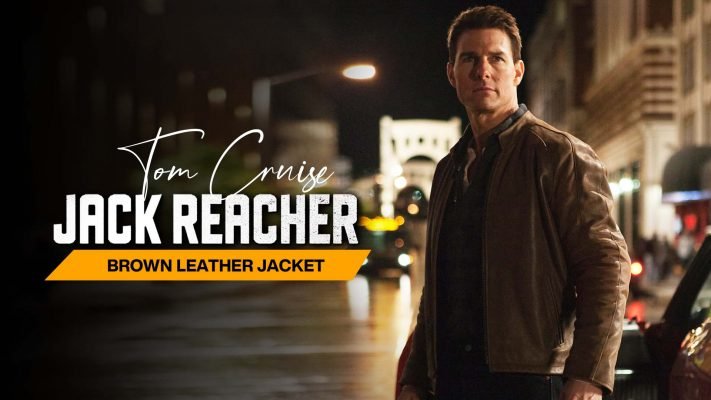 Inspired by the evergreen Tom Cruise and not inspired by his unwavering outfit sounds quite impractical. From our parents to us, he doesn't fail to impress with his charming yet sturdy personality. The movie "jack reacher" with its script and cast remained among the most followed and famous projects for a long time. Jack Reacher's movie Tom Cruise's brown leather jacket has everything that an outfit with its distinctive aura has. It is not just enough to maintain your panache but also keeps you cush during the fall and the winter season. Don it with black pair of pants or it goes in an amazing way with blue denim and a white tee shirt to create the best style statement. Brown leather jackets are the oldest and probably the trendiest which always remain timeless.
    4. Vin Diesel Movie Fast and Furious 07 Dominic Toretto Biker Jacket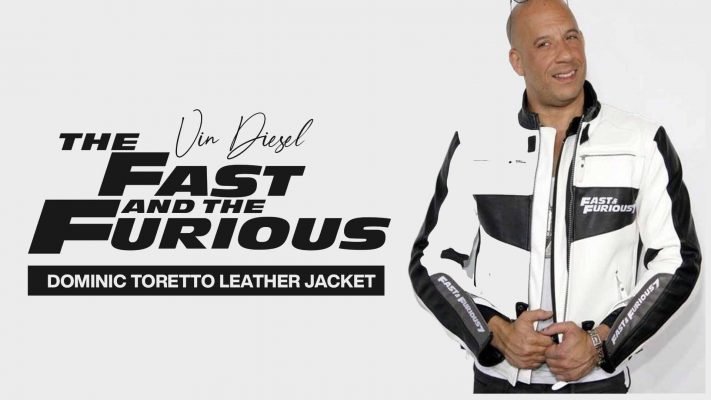 Vin Diesel and his strong personality have everything to do with this swanky and bold jacket that is always enough to revamp your whole fashion sense. Its black color with featured specifications makes it the most intriguing and eye-catching outerwear. It captures his hulking physique in a very sophisticated way that makes him look ultimately sleek. Vin Diesel, who's an all-time favorite actor of generations from our parents to us never fails to revitalize the whole fashion sense. He always brings something extraordinary to his fanship that never holds back to enliven the whole aura of the apparel. The whole style that he always carries is plushiest and unwavering at the same time which is always adequate for a fan. Enrobing the whole outfit of Dominic Torreto will never be disappointing. Accessorizing it with a digital watch and black boots will give it an ultimately appropriate look. 
    5. Arnold Schwarzenegger expendables fur collar bomber jackets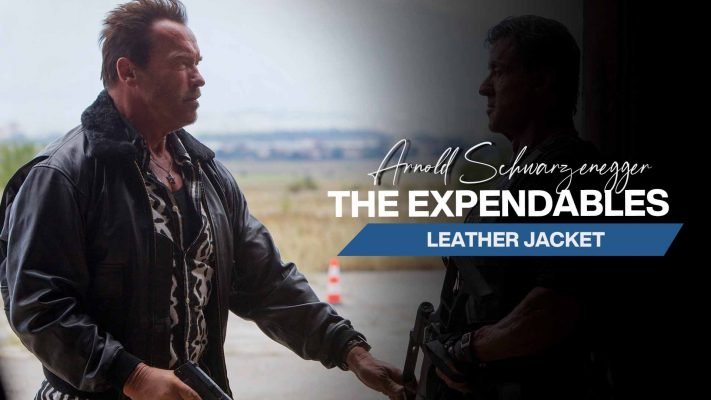 Arnold Schwarzenegger is the biggest Hollywood star and a perfect example of rags to riches. The struggles made by one never go in vain. That's what we can see through his Stardom. The all-time favorite Hollywood actor and producer always comes up with the best outfit range that always matches his sturdy physique in real life. Arnold Schwarzenegger's expendable fur collar bomber jacket is an amazing attire to carry on with ordinary layering. The jacket holds an extraordinary feature that gives an utterly chic and dapper style of fashion to one. The fur collar attached to it has an appealing look that makes it effortlessly classy. 
    6. Chris Pratt As Star-Lord in "Guardians of the Galaxy"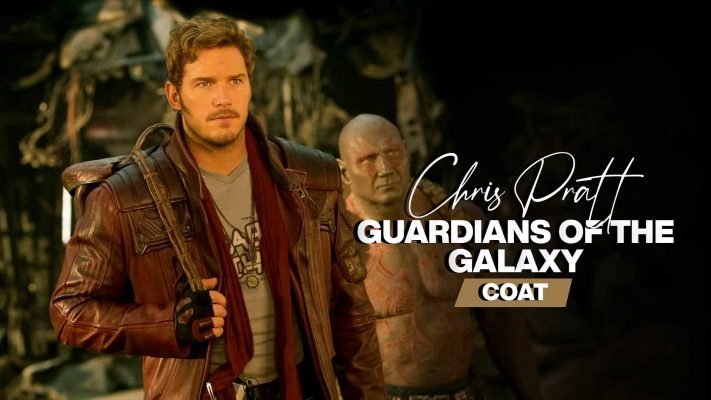 Chriss Pratt who is a hero that saves the galaxy from the villains and travels in space has the most astounding personality and later on discovers that he's a celestial hybrid. He happens to carry the distressed leather jacket in the most iconic way. His jacket finishes his distinctive look which is inexplicable. How many times have you got captured by the color? Yes! The color often is the first thing to catch an eye. The vibrant color blended with amazing features on the sleeves holds a fascinating vibe that gives your ordinary look an extraordinary one. The fans are always so excited about the projects of Chris Pratt as he never opts for typical or ordinary projects.

    7. The expendable 4 Jason Statham leather jacket 
The famous movie series The Expendable's fourth part is almost around the corner that we're anxiously waiting. The line cast is constant when it comes to the main lead roles including Jason Statham aka Lee Christmas. He was spotted wearing a jacket with astounding looks that leaves people in awe when combined with a casual plain black or white tee. Its snap tab collar with zipper fastening makes the jacket look fashionable enough to be worn on nights out with your girl or probably the daytime outings in the fall. Black color never fails to grab everyone's eyes in the room. This emblematic jacket goes parallel with the reel and real-life personality of Statham.
    8. Tom Cruise Mission Impossible leather jacket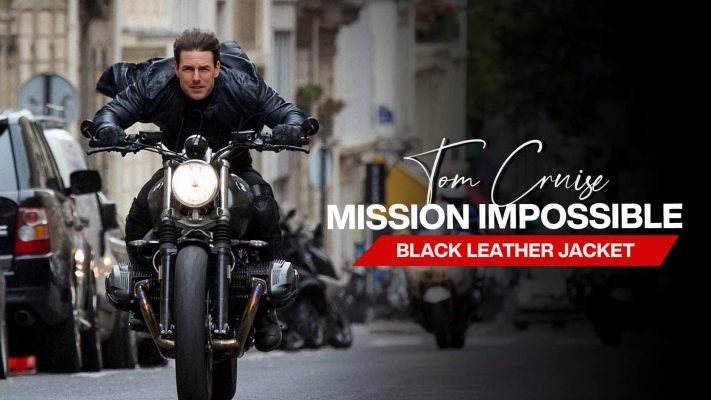 The star-studded Hollywood has admiring and ageless stars that never fail to impress their fans at any time of their age. Tom Cruise never likes to leave that place. He always comes up with his own style statement that his fans can never get off. The uniqueness of such an emblematic leather jacket he carried as Ethan Hunt in the movie Mission impossible can never be described enough. The jacket has edgy-looking erect collars with zipper fastening at the front. The color makes it more appealing that it actually works with most outfits. Opting for this jacket can actually be worth spending your resources on. 

    9. Christian bale's Batman black leather jacket


Christian Bale who we know as Batman is no less than any other superhero. The self-appointed vigilante is always there to make justice and peace for the people of Gotham city. And when we say justice, Christian Bale never fails to do justice with his looks. The outfits that he carries other than his batman suit is always so admiring. The black leather jacket that he dons is something extraordinary that creates a vibe. The styling of this jacket can be modeled in several ways. The jacket has a sophisticated look which is never amiss to put on. The ultimate confidence that you get by dressing in this jacket is priceless. The red snap-tab collar with zippered cuffs and buttoned closing at the end gives it a more edgy look. All the features that are intact with this jacket compel it to serve all purposes that a good quality leather jacket has to offer.
    10. Ian Somerhalder The vampire diaries S7 black leather jacket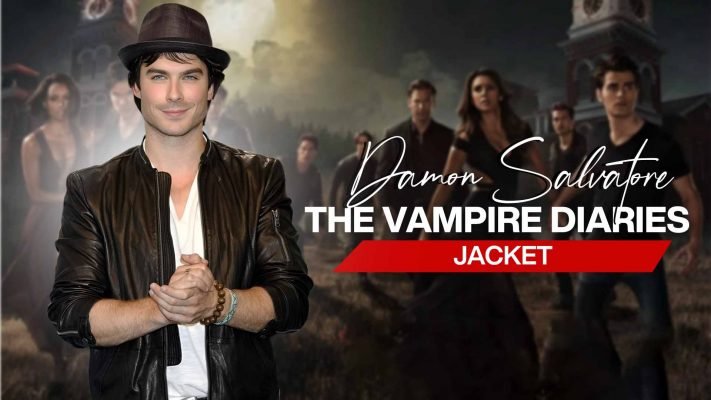 Ian is an American actor and everyone's favorite around the globe. The personality he owns always reaches a different milestone plus the outfits and jackets he carries are literally a cherry on top. The black leather jacket that he wore in season 7 is enough to give a lift to his monochrome yet charismatic personality. The jacket has edgy-looking wide lapel collars with zippered and buttoned fastening. It has two flap pockets at the front giving it enough style. Its perfect cut and great workmanship are designed to match his extraordinary personality in all ways.