The month is heating up, and the Black Friday Deals 2023 have been the most notable talk of fashionista trendsetting for quite some time. Our newer sales will get hotter and more optimistic than ever because we have the beguiling fashionista moment that will be an authoritative example to note down. It would involve the wearer partaking in a fashionista call they did not expect.
The Real Question is, are you ready for the best of voguish allurement that will make you unquestionably matchless? Then, you will be more than assured because this would be the game that would raise your stylish standards to the epitome of appeal. Moreover, you shall be the tasteful charmer that will entice curiosity to the spectators in the room. 
It's not just because you will enrich with aesthetic inspiration for the public. However, it deals more with the magnetic interest of the vast masses. Because We'll be real with you, you will be giving out such a strong appeal that it would make you seem like something beyond just having a hypnotic pull.
So, let us prepare for the best of Celebrity Leather Jackets that will skyrocket your engaging charm. And that would be with the top-notch aesthetics on display.
The Funky Yet Sassy 8 Ball Leather Jacket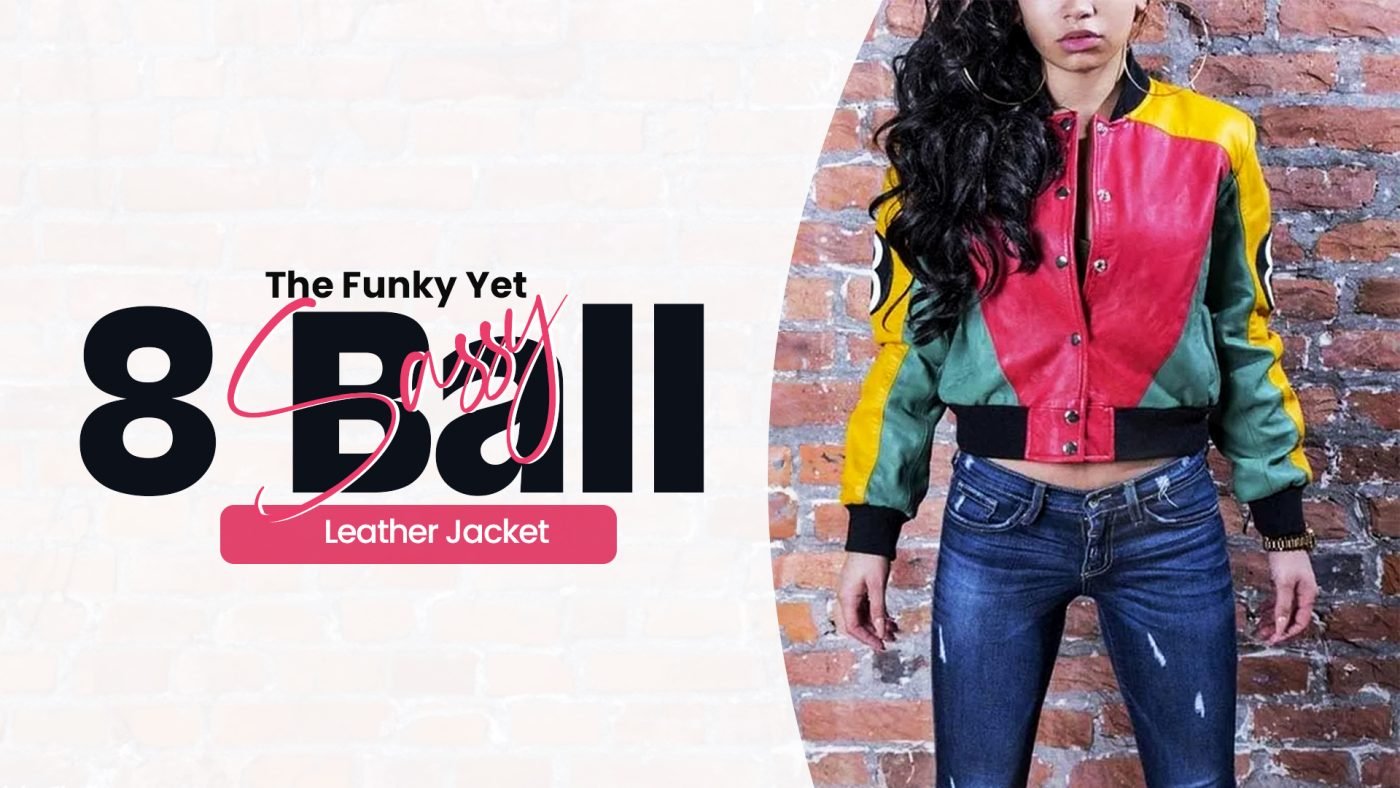 We have Real Leather, which is of quite the royal quality with the ideal comfort you can trust. Moreover, the Viscose Lining has a ravishing draping effect, and it is a sin not to notice it. On top of that, the Buttoned Closure gives out a well-designed allurement that makes you seem all the more attractive. As well as the Rib-Knitted Collar of this 8 Ball Leather Jacket brings out a perky aesthetics that makes you seem quite lively. What's more, the Rib-Knitted Cuffs give you that high-toned essence that is undoubtedly enthralling.
A Nightclub Vibe To Attach With
What you can do with this eye-catching outerwear from the Black Friday Deals 2023 is taking it out for an enticing trip to the nightclub. And yes, there would be a need to style with vibrant charm for this because you would need a magenta scarf, blue sunglasses and blue jeans. What you will be portraying for this moment is that you are lusciously charming and easygoing with a deep soul.
The Perky Yet Aesthetic Santa Claus Costume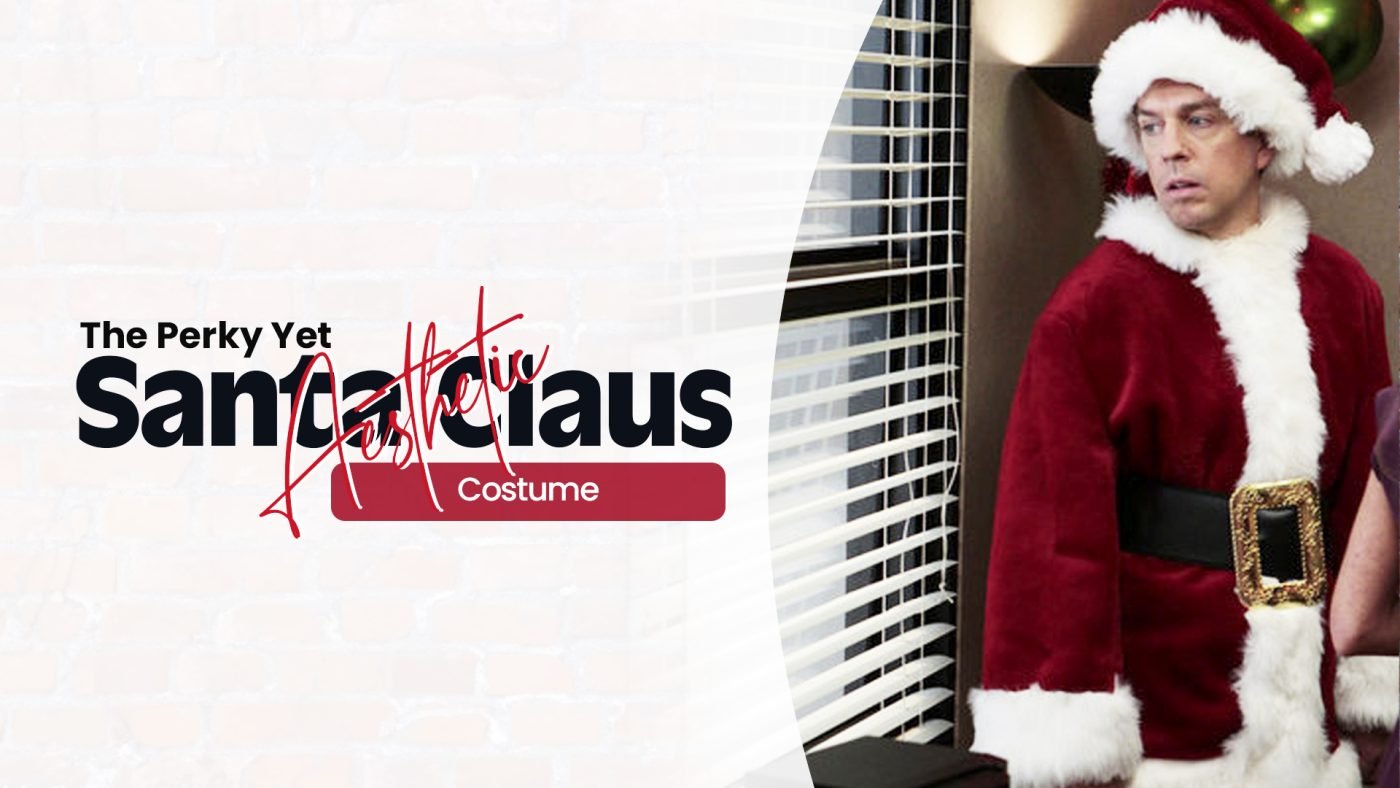 What you get from its Fleece material is that it is both lightweight and warm, which makes it impressive for the perfect comfort feel. What else is there to talk about this Santa Claus Costume is that the Viscose is not just soft as silk but has that divine dripping effect. Not to mention, the Zipper Fastening is relatively smooth and aligns with its symmetry. Moreover, the Shearling Collar brings out this elegant charm that makes you proud to wear it, and the Shearling Cuffs bring out a perky yet quirky enticement from the wearer.
A Snuggly Vacation To Live With
You must be thinking of what you can do with this charming mingle of an outfit front these Black Friday Deals 2023. There's a catch: you can style it with a Christmas hat and celebrate the momentum vibe of partaking in a winter vacation with the family. Though, it necessarily doesn't have to be the season cause you might as well take it out for a vacation to Alaska.
The Athletic Yet Smooth Ted Lasso Jacket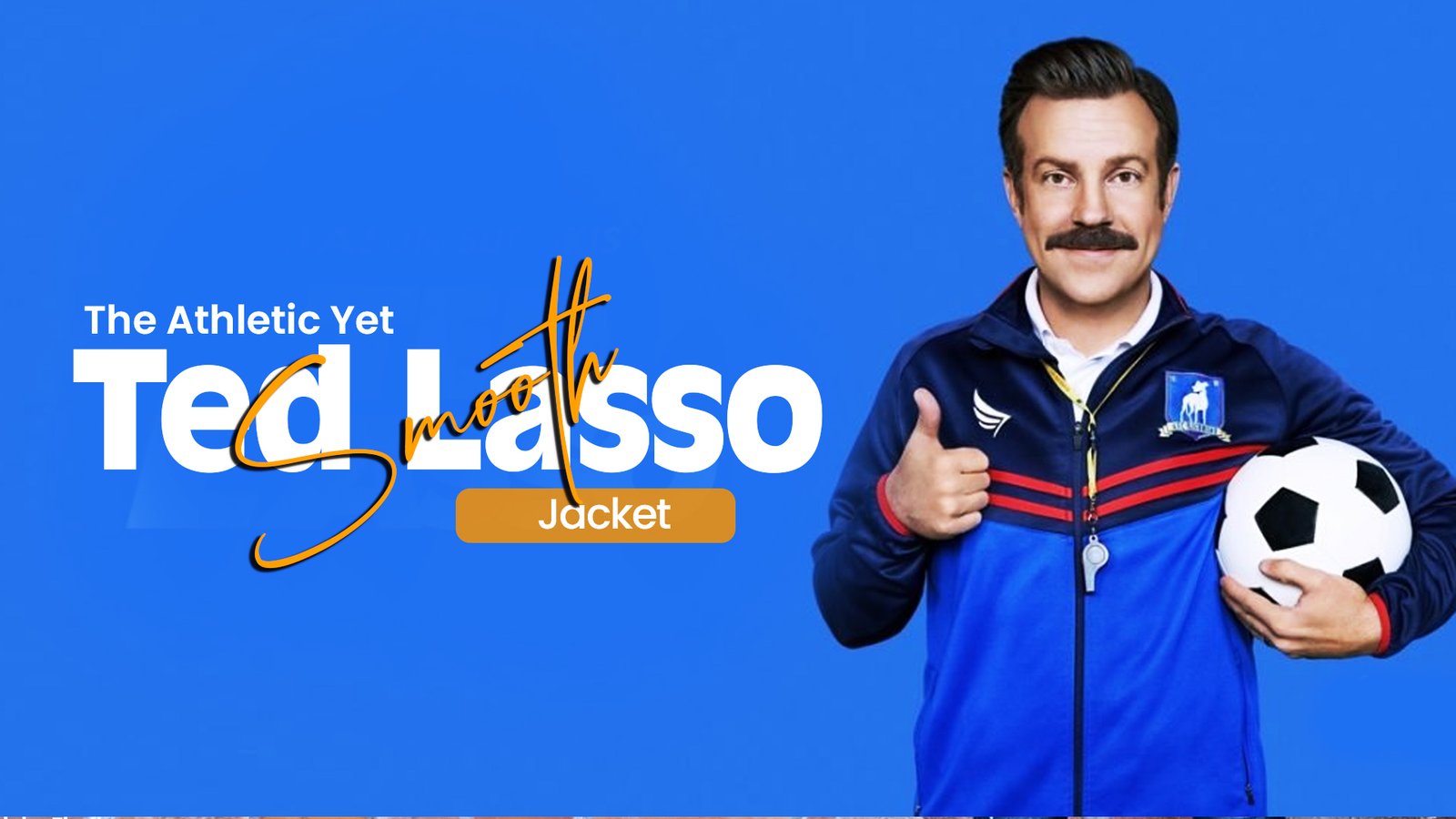 With the Polyester Fabric, you are already winning this captivating game of stylish intention due to its cozy attributes and the Viscose Lining that makes it ambient with its draping effect. Not only that, but the Zipper Closure of this Ted Lasso Outfit gives out a perfect symmetry that goes unrivaled compared to other Getups. On top of that, the Stand-Up Collar brings out an engage-worthy charm that is hard not to get seduced by. And yes, the two pockets inside and out are all ready to carry your valuable essentials.
A Soccer Match To Feel The Moment For
The wearer can style this look with the voracious occasion, which would be for the Soccer match in their neighborhood. Additionally, it would take place with their friends. Most likely, they'll be the type who would be in it for being the team leader. That would be a mesmerizing moment to look forward to with the Ted Lasso Jacket. It isn't just about winning or losing; it's more about escaping the stress of weekdays and beating out some sweat.
The Gallant Yet Emboldening Top Gun Maverick Jacket
Now, we have the best of the last, and We must thank you for reaching this far. Because this ought to be a juicy vogue splendor that you must mingle with. The Genuine Leather is already winning alot of appeal, but this snug warmth makes you want to wear it longer. What's more is that the Viscose Linning has that avid dangling effect. Whereas the Vintage Style Collar gives it more of a gallant but no less classy appearance. All in all, you might have the best game within this list to vibe with.
A Luscious Coffee Date Of Impassionate Mood
Here, you will see the most captivating styling. As that would be the mingle with your red necktie and a brown cap. What's more, you can make it more snappy of a look with your black aviator sunglasses. However, you would be ready for a Coffee Date moment with your Top Gun Maverick Jacket. That would be a vibing mingle you should not take for granted. It is mainly because your partner will tease you and vice versa. 
There would be some cute moments as you two talk about how you met and grew up together. Growing is underrated while changing for the worse is too mainstream. To conclude, you will either be ready for the next date or at least here more than just 'I love you.'
A Vogue-Worthy Finale
The trendsetting with these attires is a noteworthy charm that will make you all the more unbeatable as the vogue influencers  your presence. As you will be the pride of style itself. And the moments you will make with these irresistible allurers would be of enticing attraction.
Lastly, we hope you enjoyed the sizzling read of these Black Friday Deals 2023; keep your vibes vivid and as appealing as you can be this fall wave.