Summer season, we all just love it, well, most of us. Hangouts with friends, sunbathes at the beaches on a nice sunny day and probably the day of the summer: the Fourth of July — and actually not that later on, but it is the next National Holiday.
Well, the past years have not really been "Good" to really celebrate, given to all the things/faults in our country have come forth; we are talking about racism, transgender rights, police brutality, capitalism, and we do not even have to say anything about Covid-19 because we all have suffered one way or the other. But the bright side is with the baby steps; tough conversations, ongoing education and stuff. We are making changes as a nation. All these things have just made us stronger. Most importantly, it has showcased the importance of being together no matter what we are up against. Together we all are more capable than we have ever thought we were! And with the new president, access to vaccines and gradually coming back to the norm lifestyle. These are the things worth celebrating.
So, if you planned a little barbecue in your backyard or have bought a nice set of fireworks or maybe both, yet it is going to be a long-awaited gathering, we have put together some of the best outerwear for you to have a splash of patriotism for this year's Fourth of July.
Something for the Old School Hip Hop Lovers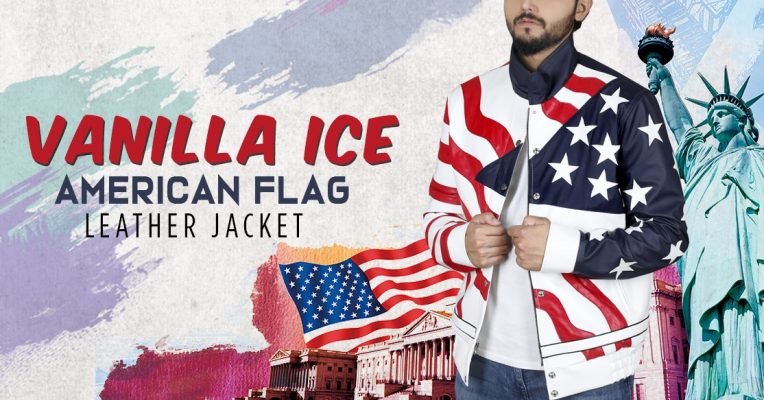 Suppose you find yourself around old school music and Hip Hop in particular. What is going to be a better way to spend your day in the Vanilla Ice American Flag Leather Jacket. All the stars, stripes and the red, white and blue tone of the attire is not just going to make you remember the iconic concert of the rapper Vanilla Ice, but it definitely is going to make your looks just perfect for Independence Day.
It saves a spot in the list because this has more than just carrying the stars and all the flag's shades but all that is on top over probably the most American original fashion staple, a biker jacket style. And we already know how much a biker jacket is loved all around the fashion industry. Now, there are so many ways you can wear it; if it is too flashy for you, then try to construct your outfit with minimal things like a simple white tee, black pants and wrap it all up with white sneakers.
From A Movie Known For Its Patriotism Vibes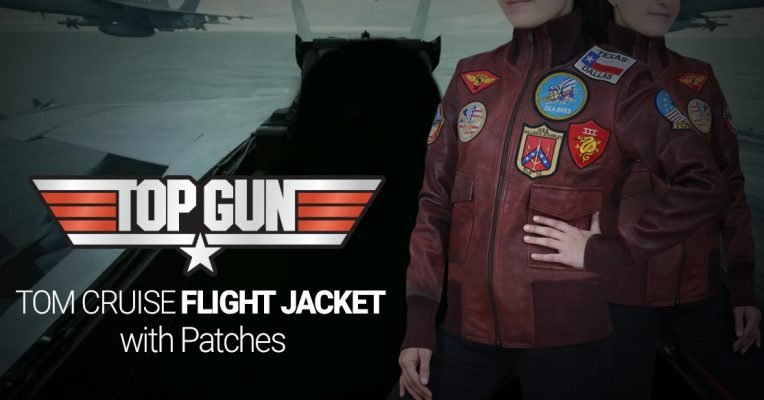 To make a list of everyone can take a piece of, then how can we forget all the binge-watchers out there. There are so many amazing movies with the most overwhelming storyline, and the way it has given a new meaning to patriotism is astounding. Top Gun is a name that many will agree with our pick from the piles and piles of the films. So from the first-ever movie that featured what our Air Force have to go through. So wearing something from the movie is going to be a nice gesture to showcase your support, and for that purpose, the Top Gun Tom Cruise Flight Jacket with Patches is surely the thing for you.
Now, originally it was made for a different purpose. To keep the pilots safe from the element as they climb to the heights where it cold and at the times when the cockpits were not very well insulated, so if you are going to wear it in July then you have to construct the rest of the outfit very wisely otherwise it is going to be a very toasty and uncomfortable day for you.
To Rev Around In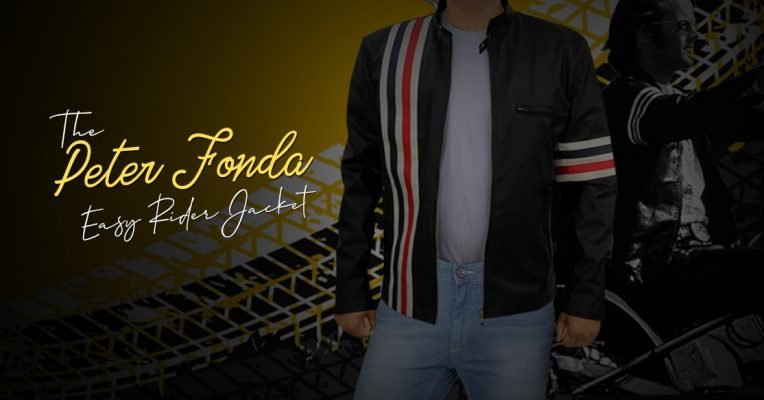 Suppose you already have plans of cruising around or going to dinner with your bikers pal. In that case, there is one attire you should give it a shot or at least consider before landing on any outfit, and that is the Peter Fonda Easy Rider Leather Jacket. Now, if you have been following the motorcyclist culture for sometime then you would be familiar with the name Peter Fonda. The American actor, producer, screenwriter and activist of a counterculture and how he rewrote the meaning of biker jackets.
You might say I can find any outfit with the same pattern! And it's true, but what makes this one worth considering is all the stars and stripes are on top of a design that is already associated with the biker community. If you look closely, it is simply a cafe racer jacket which has been a significant piece of attire for many riders out there. The minimal design carries enough stripes and the red, white and blue tone to really make your look perfect for the Fourth of July.
From The Comics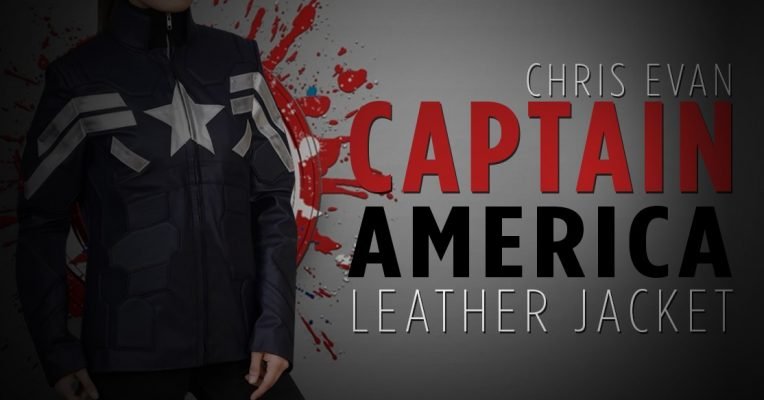 As previously mentioned, this list is for everyone. For the last few years, we have seen many live-action movies whose storylines are straight from the comics (not quite literally), and there has been a boom in the number of fans of the franchise. Now, many characters carry the stars and stripes but which one you should be wearing the costumes of. From hundreds of potential characters that you can replicate the looks of, Captain America is probably the most amazing and astonishing looking one from the entire universe of comics books. And if you have no idea about the ones that appeared in the comics, then something from the live-action ones may sound more convincing to you; if yes, then have the Chris Evan Captain America Leather Jacket for this 4th of July and the best part you can wear it anywhere you want because it is basically a facsimile from your favourite live-action movie right, this way it is going to be more on your shoulders then on a wooden hanger and in your wardrobe just for the Day of Independence.