The joyous event of Halloween is about to arrive to make you go through some amazing yet unforgettable moments with your friends and family members. But what should be concerning you the most whether or not you have grabbed your favourite Leather Jacket inspired by a superhero or a legendary character? Fair enough, you might have been too busy and the past days may dominated you so much that you would have forgotten to even think of shopping for Halloween.
Anyways, depending on the choices of most of the Halloween celebrators, I have outlined a shortlist of outerwear's including Leather Coats to make your shopping experience simpler than ever before. Let's jump down to unlock some of the best and trendy outerwear for the upcoming event of Halloween.
The Punisher
Starting from The Punisher, mister John Bernthal's Frank Castle The Punisher John Bernthal Leather Trench Coat has been the choice of many of the fans of the celebrity-inspired outerwear's. Although these outerwear's do not offer unusual features, the reason people spend on these products is because of their love for their favourite character. Jon Bernthal's portrayal of Frank Castle in the web series The Punisher needs no introduction at all. Coming towards the features, the makers have relied upon real leather material for the making of its exterior. This means you don't have to be worried about your protection after stepping out of your home in tough weather in winter. Gifted with a buttoned closure and notch lapel collar, it would be your best partner during the costume-themed Halloween party. In case, you are not into long line coats, you are highly recommended to scroll down to explore a few more pieces.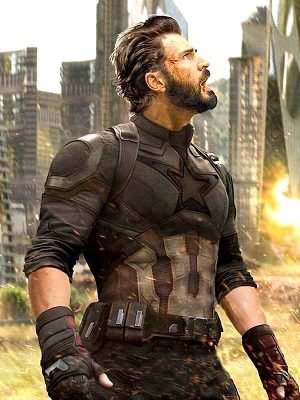 Marvel's Greatest Superhero Character
I bet it but when it comes to counting the extraordinary abilities of a superhero, no even comes close to Captain America. A fashion-loving man indeed, Cap has saved the world from the forces of Thanos' in Infinity War while donning the Avengers Infinity War Captain America Leather Jacket. Possibly, you might have heard a lot about this superhero jacket on various occasions. Defining its features, you have to acknowledge it's a real leather made piece equipped with viscose lining in the internal part for comfort. Moreover, you would not want to ignore that military patch at the upper chest indicating Captain America served for the United States while remaining an integral part of the U.S Army.
Black Panther's Black Attire
Africa's strongest meta human character, Black Panther prefers to maintain a stylish appearance by stylising some of the best casual wears. The most ultimate piece from the collection of the king of Wakanda is the Avengers Infinity War Black Panther Chadwick Boseman Coat. Comes in black, it standardizes your casual appearance and makes you look like a true fashionista. Imagine yourself entering the party hall on Halloween and forcing your friends and the rest to consider you a fashion geek, sounds incredibly amazing? From double-breasted closure to the lapel style collar, every single feature of this unmatched outerwear reminds the wearer of the legacy of Black Panther.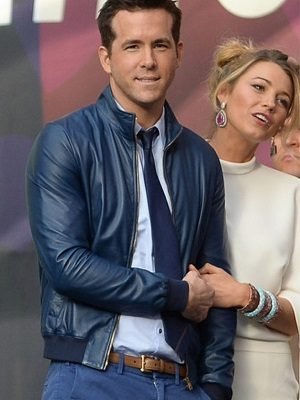 Ryan Reynolds in the Glamourous Blue Attire
We know Ryan Reynolds for being a celebrity who loves simplicity more than anything else. Married to Blake Lively, Reynolds usually appears with his wife in a fashionable manner. The two are always spotted in cool wardrobes proving they are in love with fashion more than you and i. During an appearance with Lively, Reynolds wore the 27 Times Blake Lively And Ryan Reynolds Blue Jacket which was the talk of the town for many days. The internet was filled with tons of questions if the Reynolds' blue outerwear can be grabbed anyhow. For your information, at least, now it is widely available online for most of the fashionistas out there.