From the Motorcycle Rider Jackets to the plain thick tops featuring no special specification, leather layers have remained a basic staple of a modern man's wardrobe. Whether you talk of a Casual Leather Jacket designed for ordinary use or the much-liked and transformed Bomber Flight Jackets having their roots in the U.S military uniform, leather sounds to be the crucial most factor in the popularization of jackets!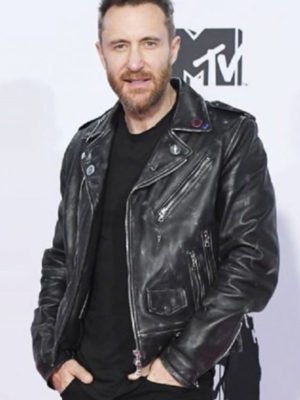 Stylizing a leather jacket requires no trick or mastery! It is simply a hack passed on to us by the previous generations including our parents. Are you fond of letting thick layers like the David Guetta Distressed Biker Leather Jacket touching your chest or looking for new ways to stylize Moto Racer Jackets? If the response is straight forward yes, just go through the words below before your friends do!
The Moto Style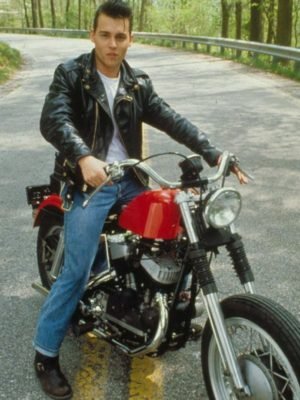 Before you accelerate your bike along with the bunch of moto riders for a long ride, pick up a moto layer such as the Johnny Depp Cry Baby Black Leather Jacket and team it up with wide-leg denim pants, leather boots and a white t-shirt for maximum protection and fashionable aspect of your personality. As easy as it sounds, this formula is among the basic ones to change the way you look!
Pairing a Flight Jacket
Thanks to Tom Cruise, the New Top Gun Bomber Brown Flight Leather Jacket promotes the flight layers like no other product has ever before. For a super-hot look, make sure to pair the flight top with short leggings, a slim fit t-shirt of any color and military-style boots to look like a true airman.
Black on Black
A casual wardrobe filled with a single color like black is a perfect tool to attract hot girls and declare your unbreakable connection with the dark-colored outfits. The components you need to build a black outfit ranges from a Mens Classic Black Leather Motorcycle Jacket to the same colored pants, boots and an inner layer. Since colors play an important role in the uplifting of one's style, take a deep interest in the selection of colors while combining the components together.
Like Mister President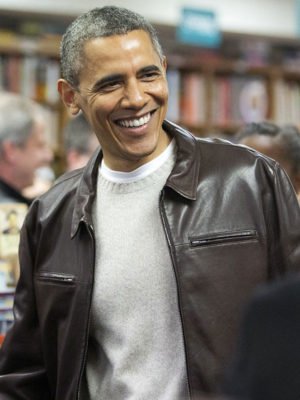 When it comes to the fashion adopted by the top officials running the country, Barack Obama's name appears on top of the list! Although U.S presidents are linked with politics more than fashion, they still link themselves with the majority which allows them to follow fashion as much as a common man! Dying to be treated as a very important person? Pair President Obama Brown Leather Jacket with the light grey inner layer, ordinary cotton pants, and brown dress boots.
The Attitude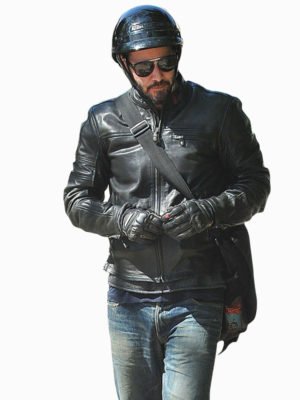 If you don't like to present yourself as a talkative creature and rather want to be counted among the attitude-filled individuals, put on a leather top as exceptional as the ultra-voguish Keanu Reeves Black Moto Style Leather Jacket with camouflage trousers, black sneakers, and a navy-blue turtleneck. This fashion recipe is the real deal to get you tons of likes and comments after you post a picture of yours on social media!