Instead of following the so-called fashion maniacs with little or no fan base, promise yourself to act upon the advice and suggestions of the celebrities and I bet you will never regret it at all.
The big names of respective fields, celebrities often feature the superior taste of fashion inspiring the average-minded fashionistas and fashion-obsessed creatures to update their style level.
Whether from the industry of sports, entertainment or arts, these celebrities are the voice of a constant change ensuring our clothing style never remains the same. In short, a celebrity is like a fashion ambassador, who voluntarily or involuntarily, inspires the fans to make significant changes to the way they dress.
These days, the majority of celebrities are keenly interested in wearing yellow-colored accessories changing the course of many trends and forcing the fashion-slaves to pay attention to them.
Yellow or mustard-colored dresses are invading closets at a rate faster than the trendiest accessory ever to have inspired the fashionistas. In fact, sooner or later, the majority of the fashion freaks are going to be totally impressed with the idea of wearing yellow color as compared to today all due to being dictated by the celebrities.
If you have a bit of interest to try including yellow in your casual outfits in order to endorse the new trend, you should make sure to start with a yellow outer layer such as the ones listed below.
Bringing the Lapel into the Trend
Why accept anyone's dictation or seek approval when you can act like a trendsetter? Unlike the average celebrities who are cursed to stay a step behind their rivals and counterparts, the ones with big names would usually love trying out a lapel collared top like the Arisa Jacket to popularize their outfits.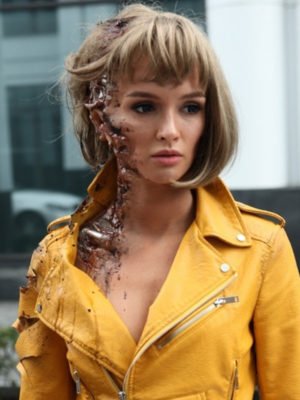 It takes nothing more than a little effort to put on a camouflage tee shirt with a thick black trouser and white ankle-high sneaker for extreme perfection and credibility as a rising fashionista.
Yellow Is the Real Deal
Who says wearing a yellow-colored top similar to the Samuel Barnett Jacket affects your overall reputation and allows your critics to intoxicate your mind from harsh criticism?
When it comes to the vast world of fashion, no color is considered unworthy of attention. Rocking a yellow-colored top is like awakening the rebel within you who wages a war against the same old trends and challenges their legitimacy. If you are quite confident as a fashionista, feel no shame to wear a yellow top like a man lost in the world of fashion.
Patched Layer Is a Great Choice
A patched yellow layer could be the best component of your casual or semi-casual outfit providing you with an unseen look of yours. Doubtlessly, not a lot of people go with a yellow jacket due to undefined reasons which allows you to start setting up a new trend of rare-colored layers and prove you have got a sense of humor loaded supported by thought impulses related to fashion.
Before you step outdoors to look for a patched jacket in a nearby store, get the Miranda Richardson Jacket and satisfy your desires in the easiest manner.
Much Like a Formal Version
Although there is a fine between casual and formal fashion, folks tend to make it harder for themselves to differentiate between the two. However, as casual tops have already been added to the list, it's time to inspire you with a formal layer called the Rebecca Romijn Jacket.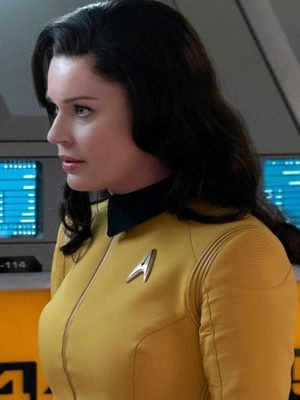 This masterpiece could be sported with black pants partnered with red sneakers and a white inner layer attaching rightly with the chest. Keep in mind, slim-fit accessories are way better than the baggy style for weather like winter season.
Slim-fit Choice
When you dislike switching to baggy style jacket and slim-fit layer seems to be the only option left, invest in the Anson Mount Jacket while adding the proper accessories to complete the outfit.
A slim-fit jacket featuring nothing but soberness and elegance is way better than a layer featuring tons of specifications yet no uniqueness. After all, it is the quality of a layer that amazes and inspires the wearers the most.
Stealing Beyonce's Look
If you intend to go above-average and aim to achieve the highest position in your fashion club, make sure you come up with a list of astonishing accessories to support your idea and purpose.
The failure to do so would result in massive disappointment discouraging comments by both your well-wishers and rivals. Therefore, take a moment to realize the actual worth of the already popular Beyonce Hoodie Jacket and add it to the set of accessories composed of a pencil skirt, patched tee-shirt, and patched boots for a glowing appearance and unbeatable look.
Taking It to the Next Level
Taking average actions to popularize your underrated personality is not going to help you in the long run! However, if you take massive actions unknown to the rest by wearing what others haven't yet and adopting the trends new to others, chances are you will make both your rivals and critics learn more about you.
If you know what I mean, you better unveil the secret of your class and surprise those who underrated you all the time by rocking the Rotimi Jacket with brown high-waisted pants, a black tee-shirt and white slip-on fitting your feet rightly.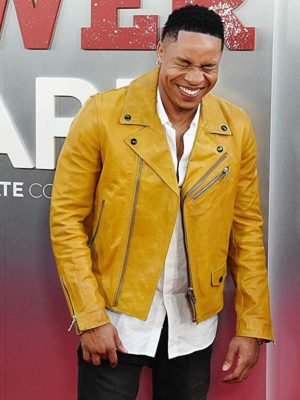 The Teenage Look Inspired by Tom Holland
While the school days may have gone and the workdays may have come, if you intend to bring a revolutionary change to your unchanged clothing style like a high school teenager and want it to be an inspiration for others, you can start donning the Peter Parker Blazer on weekly basis while supporting it with the bunch of accessories meeting your interests the most.
In addition, in case this sounds to be a clear suggestion and you want me to be purely specific, I would recommend you go with grey cotton pants, dark black boots and a light grey tee-shirt with some kind of text on it.
Medium Length Layer is Fine
When picking up a layer, make sure you get your hands on a medium length jacket to bring a variation into your style. A piece no different than the Mimi Keene Jacket would allow you to extend your outerwear collection while enabling you to represent your underrated personality on a greater level.
Start giving a shut-up call to your haters and manage to go beyond one's expectations by changing your style often or else you will regret taking average actions to amend your closet!
The Combo of Two Colors
Switch to a layer offering a striking combo of black and yellow colors with the latter dominating most part it! A fine example of such a masterpiece includes the Winston Duke Jacket which could be more than a great option to add new colors to your closet.
Admittedly, a jacket featuring the invincible combo of two different colors is usually liked by the majority of the fashionistas. In case you think you have got the talent to beat the opponents, you can go ahead and try it out with black pants covering your legs and a white tee shirt covering your chest.