Succession is undoubtedly one of television's most successful tv shows of all time bar the modern era. The script, the cast, the acting, the character and all in all everything clicks on point. As the show features a modern business tycoon, you can already assume that we are talking about super rich people. And when it comes to super rich people, the lifestyle of everything from A to Z is super elegant and chic.
Such is the life of the show's main man, Kendall Roy. And here at Just American Jackets, we pay a tribute to "the man, the myth, the legend's" way of life. All by bringing the hot signature Kendall Roy Jackets & Coats to you to shop online with ease. Keep yourself warm with the absolutely class apart products while you look the coolest in the room. Sounds fun, no? Well, it's even more fun when you get it done.
Ken's wardrobe is one for men with fashion demands high up the roof. Here, we take you on a journey which completes the best a man can get in terms of OOTD throughout the season. If you want to look like a model, Kendall Roy's got a plan for you to be a supermodel. So are you in or are you in?
Formal And Informal In The Kendall Roy Corner
As you must be aware of the sauce The Roy family carries on the show carrying the show. And how the Succession Outfits Collection is directly proportional to all the drip you see on the show. No doubt being fashionable is an ultimate rich trait. But you can always nail your clothing ideas by being rich in the statement fashion taste.
Kendall Roy is a blessing to the men looking forward to a chic way back into making their signature fashion talk for their looks. And his wardrobe is a blessing in disguise, so you can disguise yourself as a business tycoon cross fashion icon. Look like a man meaning serious business in the day time. While making the business come to you during the night. A formal to informal and vice versa transition is so easy to pull off. Especially with this wonderful collection of the starman-bossman men's fashion guru.
Following are the most fan-favourite and popular Kendall Roy Jackets & Coats hand-picked by us to enhance your wardrobe this season. Let's have a look at all of these in detail.
Kendall Roy's Classy Grey Shearling Coat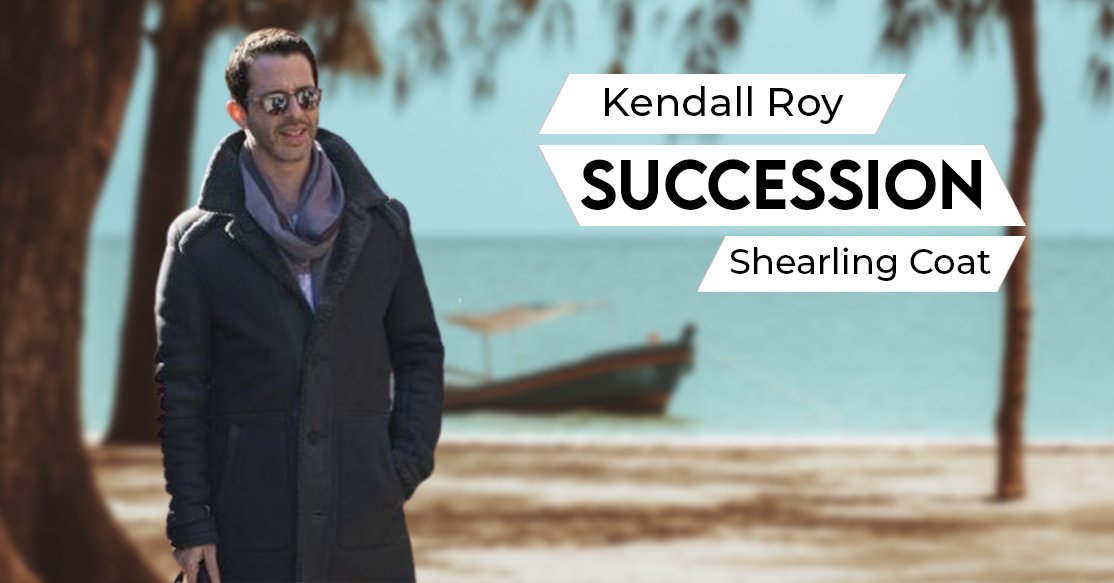 You always hear to carry elegance with you wherever you go. But do you ever take some time and try to figure out what it means? Well, now seems to be the perfect time for you as nothing beats the Kendall Roy Succession Shearling Coat in elegance and carrying it in style.
What you need to know about the signature coat are the bullet points of why it is so necessary to have it in your wardrobe. And most importantly, in your ensemble. Well, first of all because it's made up of suede leather so there's no chance for you to miss it. Secondly, you gotta think about the best choice of outerwear for winters, all day everyday. This coat is what you are looking for.
Kendall Roy's Chic Brown Trench Coat
There comes a point in every man's life where he knows the next step for him is to be a gentleman. So there is no going back to where you come from. It's only going one place and that's forward and ahead. Well don't you worry because Kendall Roy Succession Brown Wool Coat has got you covered for that phase of yours. The brown trench coat is the best long coat you are going to see all season. What's best is it's from your favourite show.
The coat is made up of wool which keeps you warm at all times. It is the perfect item for New Yorkers especially the office guys because they need to look like they own the place. This iconic coat is the perfect spell of magic to polish your personality as well as your work-formal fits. So if you want to take your signature fashion to the next level, cruise in fashion statements with this coat of Kendall Roy.
Kendall Roy's Ever-So-Sweet Suede Jacket
The first transition from formal to normal is here and it is ever so cool. Gentlemen, we present you the Kendall Roy Succession Leather Jacket here to rock your world and your signature fashion. This iconic suede leather jacket is the perfect wardrobe addition to middle aged men's ensembles. The grey colour really enhances your casual looks into making it look mainstream somehow.
The best part about this wonderful article from the Succession Outfits Collection is how it blends with your clothing. Men are the perfectionists when it comes to giving a subtle touch to their outfits. And it doesn't get more subtle than this. This is a fantastic article to go with everyday with ease.
Kendall Roy's Magnetic-Attractive Bomber Jacket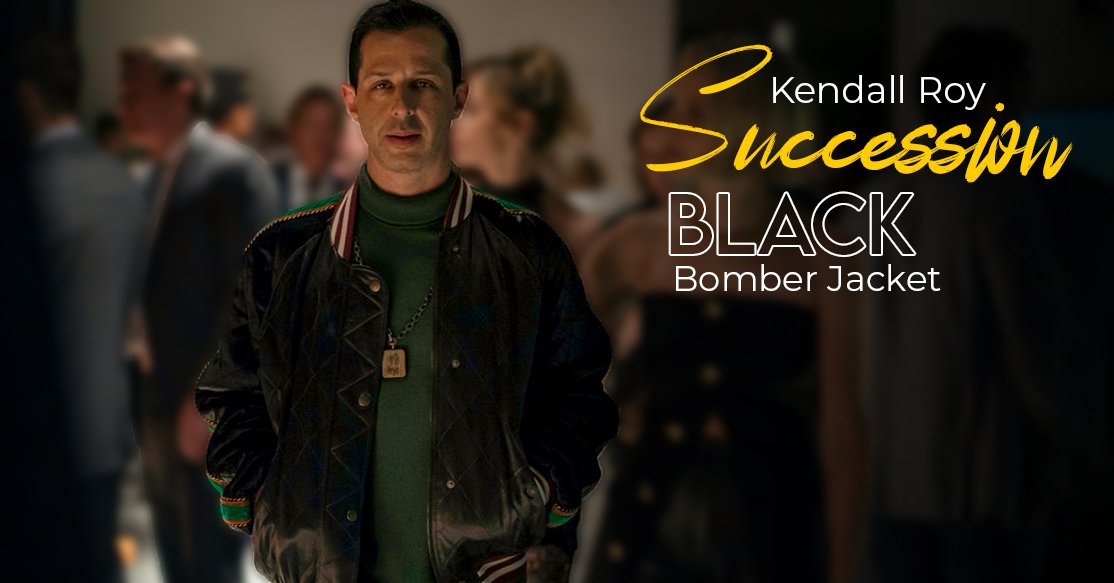 Lastly, it is all about rocking the entire place and getting all the attention of the crowd. The super attractive Kendall Roy Succession Black Bomber Jacket is a classy product made of fabric. And it's really going to take your fashion game to the next level. Word on the street is, this is the next big thing taking you to the peaks of hipster fashion. So if you would like to make a big deal of it, this is the way to go forward.
Bring the looks of a hidden rockstar in you to life with the jacket in your closet. This jacket is all about taking your personality to new heights in the terms of evaluating you as a GenZ rock icon.
Conclusion
The Kendall Roy Outfits are a man's best friend to a smooth transition from formal to normal clothing. Here you get it all in one place so you don't have to look here and there. Just grab what you want and sort out your wardrobe for a good time to come. It's got enough depth to make your wardrobe upgrade a worthy upgrade.