We are more than 100% sure that nobody is going to say that they have not heard of Batman. Probably most of us have been aware of this exceptional character. Basically, if you have been the one who loves to consume action, thrill, fiction, and superhero stuff, then be ready as the new sequel of this famous DC character is coming up. Hey, there we know that you have been a great fan but calm your nerves as you need to wait for a little. Just as any other Batman movie, this edition is looking quite promising. So we think that you need to save the date in order to watch the first show of this amazing movie.
There is one thing that has been in our minds that we want to address. We think that this movie has another level of styling game. Yeah, this is the point that Batman has been great entertainment for anyone who loves thrill and action. But trust us, the styling game is the major thing. If you have been still thinking that Batman Outfits Collection is impossible to get, or even if you get them, the styling is pretty difficult. Then you need to think again as we are going to prove this narrative wrong. By the way, the major tea is that we got our hands on so many pieces so if you are ready, then let's get started.
The Evil Character Of Riddler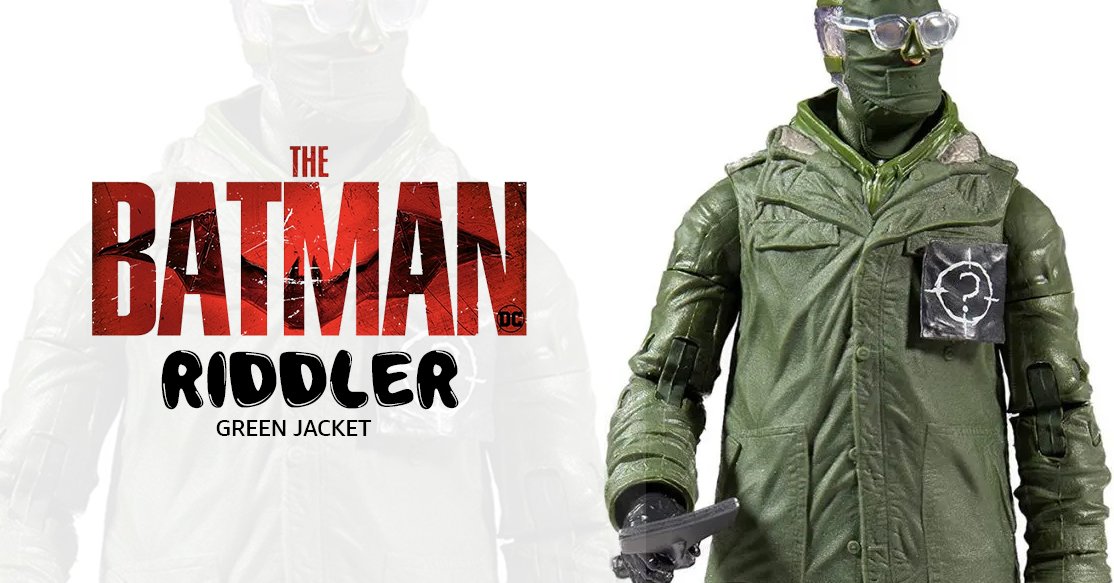 Let's talk about the evilest character of the movie. So if you have been a fan then you have a glimpse of major insight. However, we are still going to discuss it with you. The serial killer guy has been involved in the killing of a Gotham citizen who has been part of the elite society. To be honest, he has been the most cunning person in the movie. We have this point of view that this character has done some next-level acting in the show. The styling game is pretty appealing too, but today we are recommending something else.
The Batman Riddler Green Jacket is the piece that we want you to get for yourself. Yeah, it is visible to us that you can not wear these at casual events. But look at the bright side that you can wear them at parties. How you are going to style it, then this is the answer that we can give. Put on a black high-neck sweater, and then get your hands on skinny white jeans. As you are done with the collection, then put them on and then add this green element to the style.
The Show Stunner Batman
Brace yourself and hold your breath since we are initiating the conversation about Batman. Yeah, the major and the main person of this movie. Our very own Twilight guy has done the character this time. Yeah, we are talking about Robert Pattinson. Through the trailers and the clips, we can say one thing that he is going to slay this role. He has been on the mission to protect Gotham city. But the actor himself has said this character has so many flaws, so you might be going to question his heroism.
Wanted to get something sharp and chic like the character, then get Robert Pattinson The Batman Black Wool Coat. It is the major element that will bring some next-level stylishness to your wardrobe game. How you are going to style is the thing that we will tell you to make things super easy for you. Put on a black v neck t-shirt or a sweater and then grey jeans. After that, you need to add the major element to the outfit. Yeah, we want you to add this jacket to the style.
The Interesting Character of Catwoman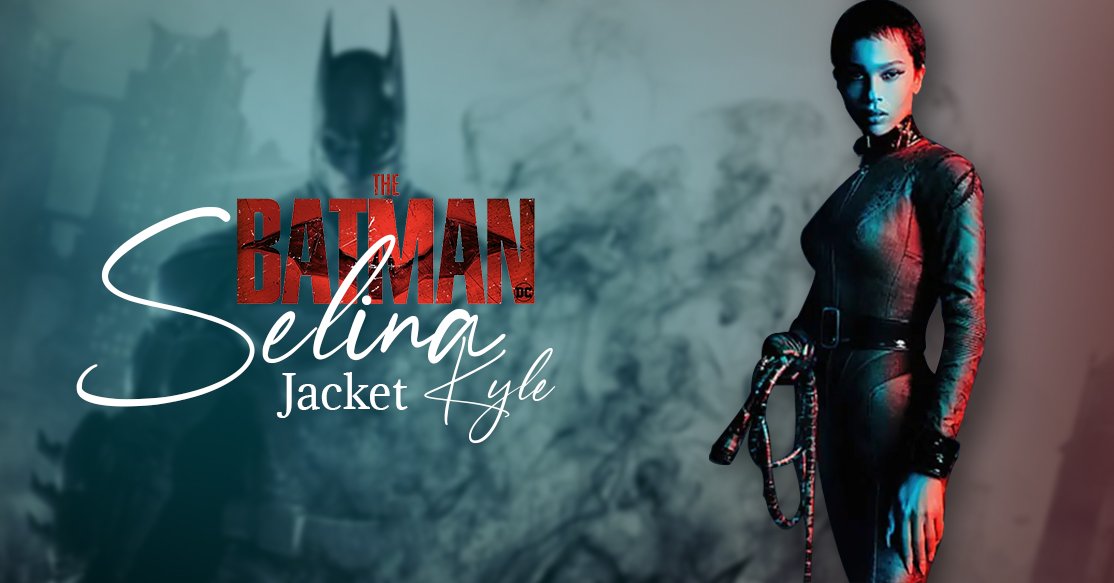 Have you ever thought that a bar waitress can make things super stunning in a movie? If you have not then think again as we have a surprise. Catwoman is one of the allies of our very Batman, who has been a waitress. She has done an amazing job in order to save the Gotham individual. If you want to talk other than anything, then she has the best styling game. At the same time, she has got an amazing acting game.
If you have been thinking about what you need to get, then it is simple: The Batman Selina Kyle Jacket is the piece. This is the item that you need to get for yourself. However, for styling, you need to see some inspiration, but if you don't want to do that, then here we go. The t-shirt that you need with this piece is the white high neck sweater. Then the bottoms go for disco pants. Adorn your attractive self in these pieces and then add the major piece to the style. Yep, we are giving you permission to add this one jacket to the style.
The Penguin
Want to know what other characters are more important than the major ones. Then we got the name for you. Penguin, quite, strange, right? But this is the most interesting character in the movie, which has been the employee of Catwoman. If you are probably guessing that he works for her, then you are right. The unique thing is that there are two things that we want to suggest to you through this character. Basically, two pieces are going to play a major role in the styling.
The Jacket
The thing that you need to get for yourself is The Batman Colin Farrell Black Leather Jacket. To start the style, you need to get two basic pieces. A grey crew-neck sweater and then a pair of black jeans. Now wear them together in order to create the physical form of the style. Then go for the additional element in the style where you need to add this jacket.
The Coat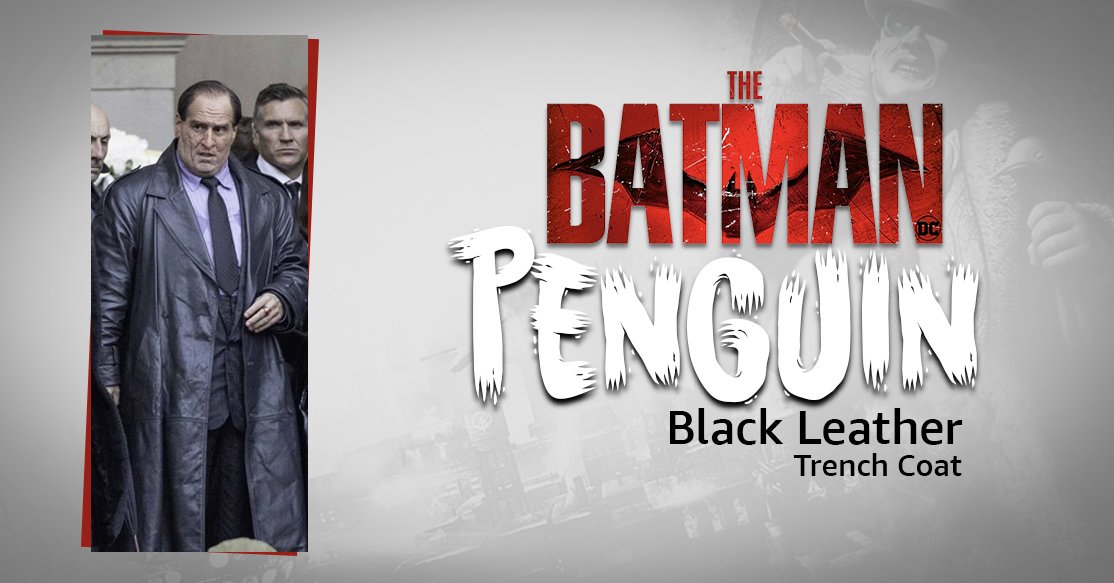 If you are eyeing the coats, then we think that this character can help you. Since he has got The Batman Penguin Black Leather Trench Coat in his collection. The styling game with this piece does not need some extra effort. You just have to put on a brown sweater than a pair of blue denim jeans. Put it on to create the look for you and then increase the attraction by the addition of this piece.
The Perfect Finale
If you have been thinking that your favorite movie is just going to give you entertainment. Then this is not the truth since this piece is a living example. But what are the other things that you can get?. We think that the best thing to capture from the movie is to go for the styling game. Here we have told you what pieces you can get from Batman.