Dear wannabe superheroes, get ready this Halloween to spread happiness all across your neighborhood and don't spare your enemies at any cost. In order to ensure your victory against the highly dangerous villains, you are suggested to assemble a team of superheroes to participate in an untraditional cosplay battle. Bearing in mind you may have to face massive resistance from the opponents who may do whatever it takes to be victorious, take a moment to consider adding a bunch of extraordinarily powerful heroes to your team and force the evil-minded creatures to stay the heck out of your way. All you have to do is, get the Superhero Jackets to maintain the balance of power while ensuring an unforgettable victory against the rival group of supervillains.
Deadpool
Equipped with so many abilities that you may be unable to count all on fingers, Deadpool is going to be the biggest asset of your superheroes squad posing a great threat to the villains. While the Halloween celebrants will be joining the cosplay battle one after another, no one will have guts to challenge you or even the weakest member of your team. Gift the Wade Wilson Deadpool Jacket to one of your friends and recruit Deadpool in your invincible army.
Scarlet Witch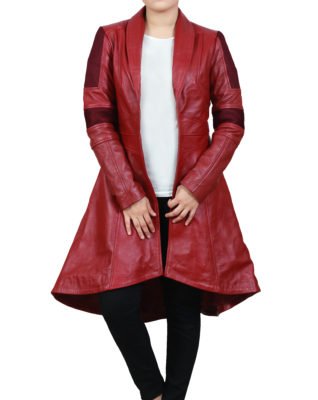 If there is anyone who can teach an unforgettable lesson to the lawless figures in an untraditional way, it is ultra-violent Scarlet Witch who is not familiar with the term " Mercy ". When you are at the verge of losing the cosplay battle, invite Scarlet Witch to lead your squad through the front. The massive potential of Scarlet Witch lies within her hidden abilities to change the game anytime. Don the Civil War Scarlet Witch Red Coat to remain the undefeated power during the Halloween fever.
Thor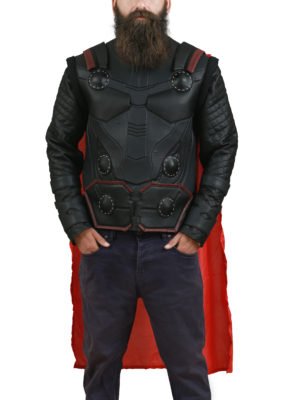 In case the previous two outerwears were failed to end the cosplay battle in your favor, you can give a chance to the Avengers Infinity War Thor Vest which will be enough to warn the competitors about your strength. The blonde bearded superhero is unquestionably one of the main figures from the Avengers whose vast experience of confronting the alien races will prove to be highly beneficial for your victory. Once Thor stepped into the party room, there will be no one to come in front of him and stop him from influencing the surroundings.
Spiderman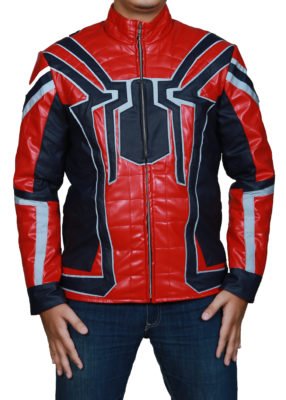 Webbing the enemies is one of the oldest yet unavoidable habits of young Peter Parker from New York City who, at times, can be as funny as mister Bean. The last member of your superhero squad would be responsible for being the last hope of yours. You will not find it too hard to be considered victorious against the divided groups of villains. Although if the resistance is uncontrollable, you know what to give instructions to. In short, the Spiderman Armor Avengers Infinity War Jacket will definitely do the job for you a hundred and ten percent.