Pitch Perfect 3 Anna Kendrick Black Leather Jacket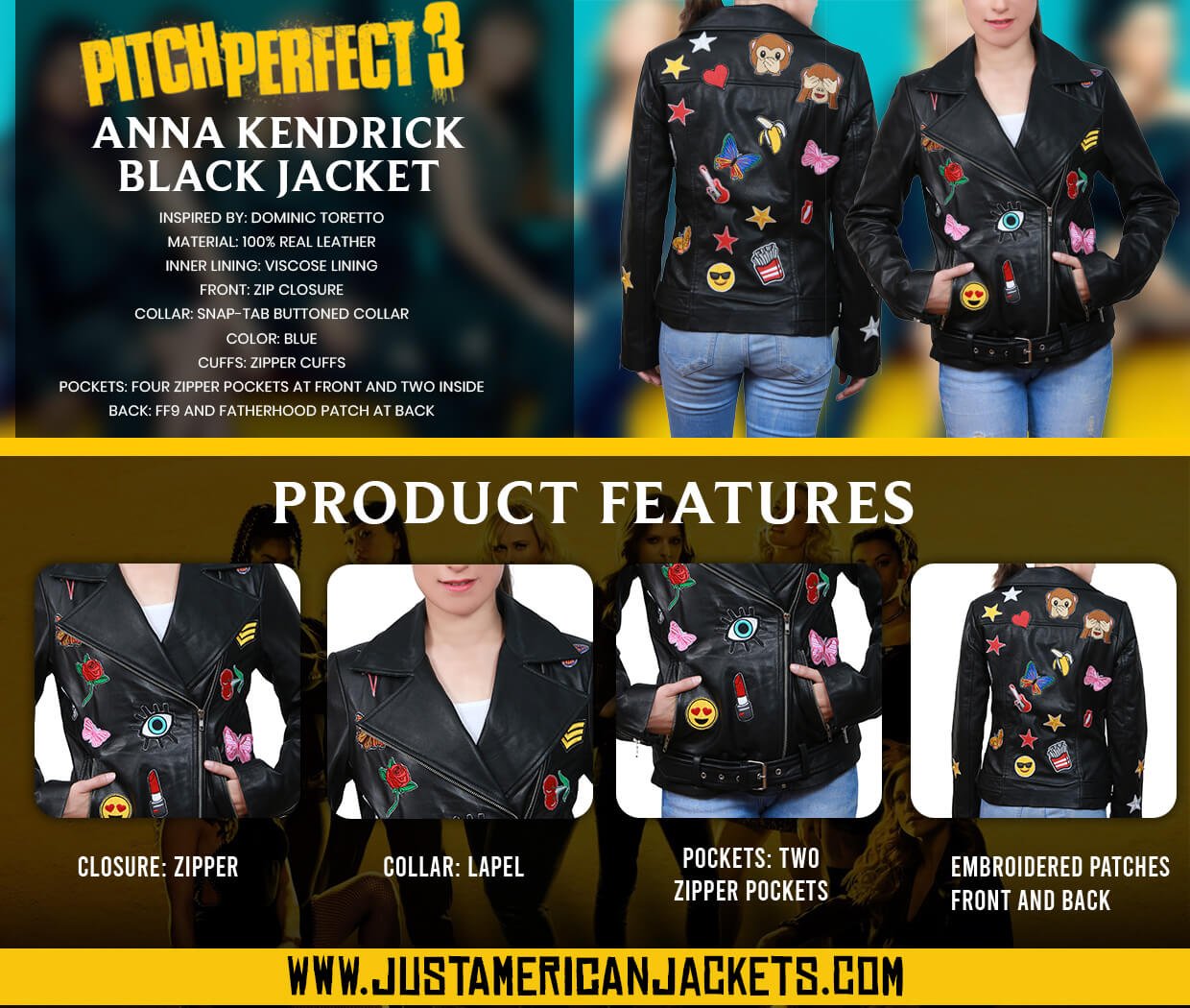 Anna Kendrick's Pitch Perfect is one of her successful projects in the industry. She not just spread the magic of her voice, but her wardrobe was perfect too. Even though the movie franchise revolved around music, Anna managed to throw on some gorgeous outfits. Out of which, Just American Jacket present Anna Kendrick Pitch Perfect 3 Black Jacket to you.
Crafted by the finest tailors, high-quality real leather is used to manufacture this jacket with inner viscose lining. The zipper closure with the zipper cuffs and a lapel collar are little details that we didn't ignore. This jacket is embellished with embroidered patches on the front and back. Pitch Perfect 3 Anna Kendrick Leather Jacket has four pockets to give you a space for putting things while slaying.