Finding a perfect winter outfit can be difficult. If you live somewhere with extremely cold winters, this is especially true. In this instance, you most likely favor coziness and warmth over fashion. Yet, you most certainly don't need to pick between the two. Style and practicality can absolutely coexist. You can actually get excited about dressing for the winter with many outfits with a lot of layers, good material, and inner linings. Today, we will tell you our best recommendations for the best three winter outfits you can get this winter. Therefore, if you want to learn the fascinating details about each outfit, don't forget to read all the way to the bottom!
Since winter is well on its way, it's time to make major changes to your wardrobe. Although the bitterly colder months are only a few weeks away, the season of spiced candles and falling leaves have barely begun. It's not as straightforward as it seems to keep cozy and look stylish at the same time. However, fortunately for you, we have collected a list of some of our absolute favorite Winter Outfits to serve as inspiration for your winter wish list. Therefore, if you wish to learn more about them, you can simply keep an eye on us and buy the outfit of your choice from the Amazing Winter Romance Jackets Collection! 
If you want to appear as the most adorable person in town, this guide will provide you with three fantastic style ideas you can implement. In online stores, you can easily find these elegant outfits. Additionally, thanks to the incredible Winter Sale on many outfits, you can now get these fantastic outfits at very affordable prices!
Let's now take a look at the enticing outfits that are the subject of today's guide!
LOOK CHIC IN THE MESMERIZING BLUE JACKET OF JESSY SCHRAM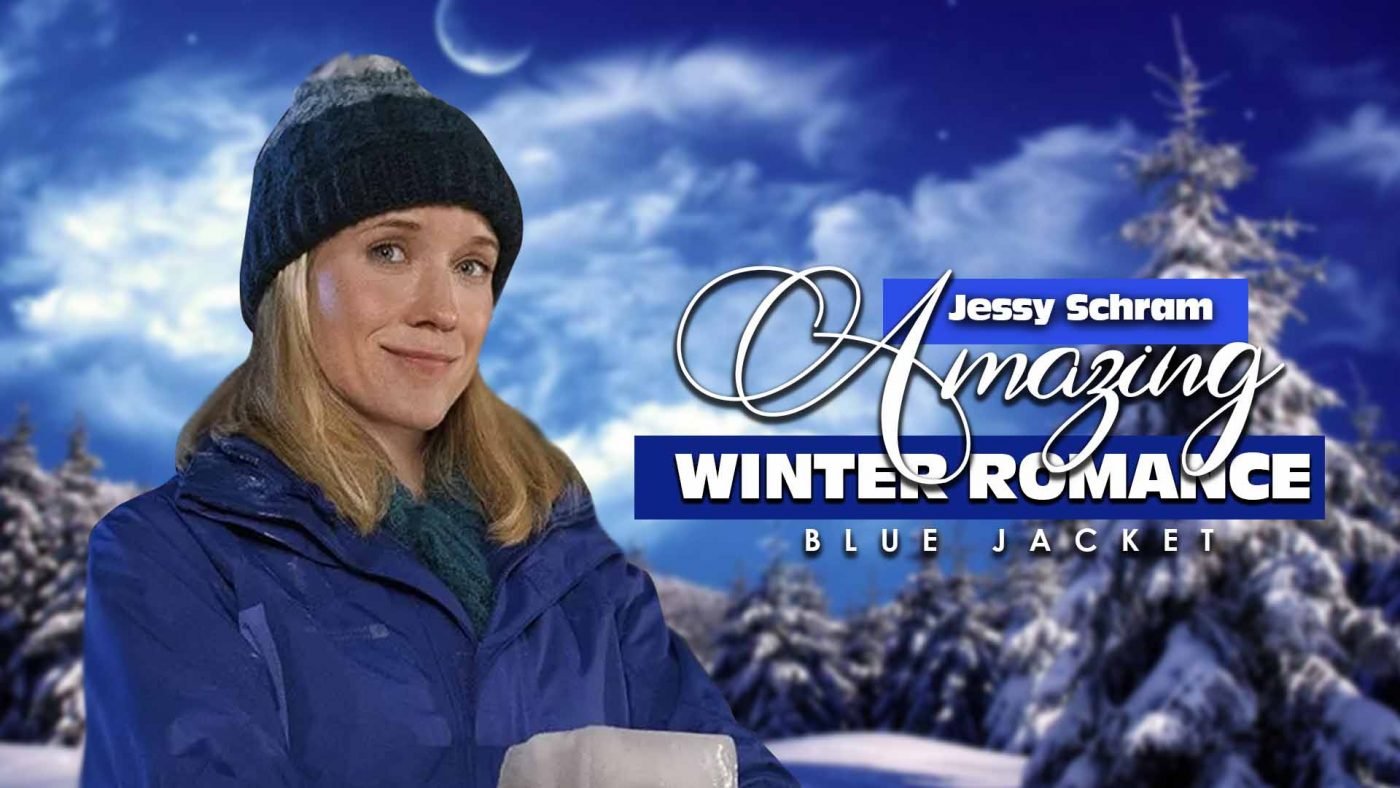 The Jessy Schram Amazing Winter Romance Blue Jacket will help you get ready for winter. It is lively, amusing, and exciting and will definitely not numb you. The ideal thing you can do to your wardrobe is to do this. It is ideal for use outside. With this bodyguard by your side, you won't be affected by the cold or snow. The color of this elegant jacket is very eye-catching. Everyone who sees this shade of blue gets excited about it.
Additionally, it exudes a lively atmosphere all around. It is made of parachute fabric and has a viscose inner lining. It has a standup collar and a front zipper closure. It has three pockets, two outside and one inside, and it has sleeves that are full length. This jacket will make you feel like a pro, so you can build a snowman in your backyard or throw a snowball at your friends.
THE STYLING GAME
If you want to style this outfit classically, just try this fantastic idea and look like a real fairy on the planet! 
Blue Jacket With A Black Floral Midi Dress And Black Leather Cowboy Boots
This casual outfit of a blue jacket and a black floral midi dress is so simple to put together that you won't even need to think about it. It will help you look great and be ready for anything without you having to go through a lot of clothes. To have some fun, complete this ensemble with a pair of cowboy boots made of black leather.
GET AN ADORABLE LOOK WITH THE GREEN JACKET OF JESSY SCHRAM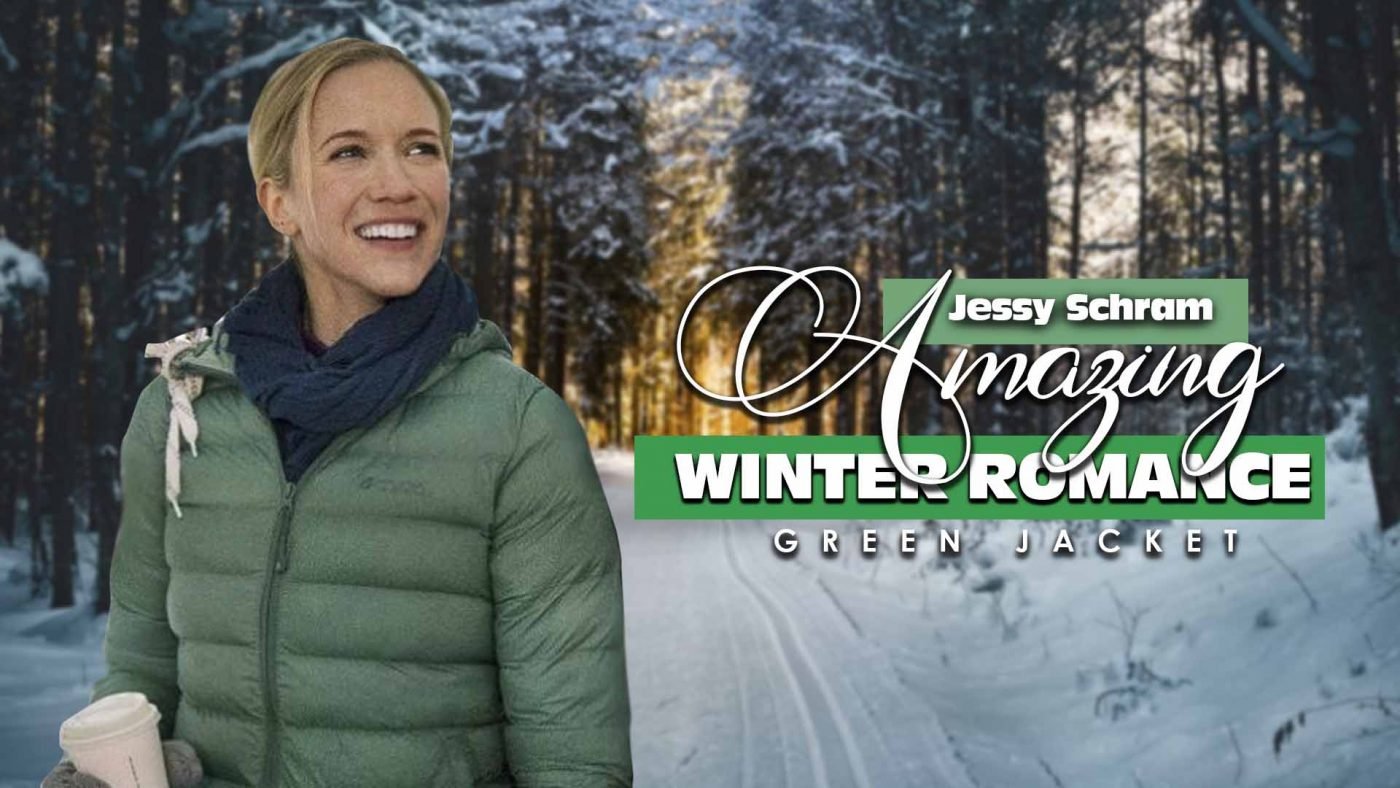 If you want to look like your favorite celebrity, Jessy Schram, then this is the simplest and best way to do it. We can assure you that this is the best clothing-related choice you will ever make. It will make you look better and improve your dressing skills. The sensational acting, good looks, and sense of style of the Amazing Winter Romance actress have won her fans across the country and beyond. This piece is an absolute smash hit. It won't sacrifice style or chicness to keep you warm and cozy. This Amazing Winter Romance Jessy Schram Green Jacket is not particularly extravagant. Simple and sassy all at once. Additionally, the green color looks so adorable and calming to the eyes.
The jacket is made of parachute fabric and has a viscose inner lining, making it both elegant and graceful at the same time. It has a cool hooded collar and a silky-smooth zipper closure. This lovely jacket, which has open hem cuffs and is green in color, is beautiful. There are three pockets in total, two on the outside and one inside.
THE STYLING GAME
If you want to style this outfit adorably, just try this incredible idea and get a flawless look! 
Green Jacket With White Jeans And Some Comfy Black And White Canvas Sneakers
This easy-to-put-together off-duty outfit of a green jacket, white jeans, and some comfy canvas sneakers will have you looking amazing and ready for anything in no time. Canvas low-top sneakers in black and white are a surefire way to add a touch of stylish effortlessness to this ensemble.
LOOK FLABBERGASTING IN THE CHICEST JACKET OF MARSHALL WILLIAMS
The Hallmark channel movie Amazing Winter Romance is based on an emotional love story and a catchy romance genre. The impressive characters and their incredible love-hate chemistry capture the public's and critics' attention. Nate Perry, played by Marshall Williams, unexpectedly falls in love with his childhood sweetheart. The character of Nate Perry is very charming and attractive. Because of this, he is the hottest topic among followers and fans.
Marshall Williams played the role with dazzling vigor and a stunningly designed wardrobe that kept our attention with his stylish looks. His chic winter attire inspired fans to add all those cool jackets to their wardrobes and elegantly carry each look. This classy Marshall Williams Amazing Winter Romance Jacket has long sleeves. This jacket's inner lining is made of soft viscose to keep you warm. It becomes more durable with perfect tailoring or a jacket. Therefore, don this outrageous outfit this time and set trends throughout the year! 
THE STYLING GAME
If you want to style this outfit fantastically, just try this outlandish outfit idea and get an ideal yet classy look for yourself this time! 
The Classy Jacket With Blue Jeans And A Pair Of Beige-Toned Suede Leather Boots 
This laid-back outfit of a jacket and blue jeans is so simple to put together that it can be done in no time at all. It will help you look on-trend and ready for anything without requiring much time to look through your closet. You can get a piece of exploratory with shoes and include beige-toned suede leather boots.
THE FANTASTIC BOTTOM LINES 
Winter outfits are pretty easy to be mixed and match with each other. But having cute, pretty, and fantastic outfits is a must for the Winter season. So this time, get your hands on your favorite Winter Jacket for sale and b the most astounding personality in the town this year!