If you have watched every episode of the outstanding show "Chilling Adventures of Sabrina" on Netflix throughout the entire weekend (in addition to, of course, looking for some amazing outfits from the Balck Friday Sale), please raise your hand. We couldn't help but watch too much of the newest television craze ourselves. However, even if you only managed to watch one episode (we are aware that it ought to be a marathon, not a sprint!), The characters' individual sense of style cannot help but draw you in, whether Sabrina Spellman wears jackets, coats, slim turtlenecks, corduroy miniskirts, and many more or perhaps Harvey Kinkle, dressed in a crop top, shearling-lined trucker jacket, and leather bombers. 
We couldn't have picked a better time to see the show, which takes place right around the incredible Black Friday Sale weekend. So in this guide, we have gathered for you the best and the most glamorous outfits that you should not miss adding to your cart while shopping for your winter closet. These alluring outfits are some fantastic fashion inspirations from the popular series "Chilling Adventures Of Sabrina." So, this time, just get your hands on the classiest outfits from this fantastic show and be the showstopper all year round.
Now, just check out our favourite looks from the Chilling Adventures of Sabrina Outfits collection to learn how to emulate each character's style in real life! 
LOOK STYLISH IN THE TASTEFUL COAT OF LACHLAN WATSON
Lachlan Watson is a charming as well as a youthful American entertainer. As one of the newest non-binary actors in Hollywood during the time of the Netflix original series Chilling Adventures of Sabrina, Watson's cunning sense of style stole the spotlight. This classiest, Chilling Adventures of Sabrina Lachlan Watson Bomber Jacket from one of the episodes of the horror show is a great top layer for parties and cosplay.
The jacket comes in genuine leather material and has rib-knitted cuffs. It also contains a front zipper and a set of stylish pockets that make it look more pulled together and polished. This jacket is a fantastic option if you want to effortlessly show off your extraordinary fashion sense!
SLAY IN THE FABULOUS BLACK JACKET OF SUSIE PUTNAM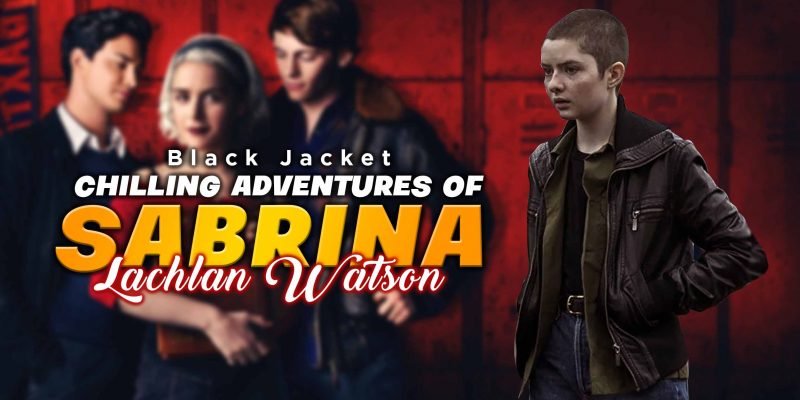 Lachlan Watson plays a well-known character in Chilling Adventures of Sabrina. And no doubt, she has performed exceptionally well up until this point. While slaying in the most awesome Chilling Adventures of Sabrina Lachlan Watson Black Jacket, she was looking tremendous. And no doubt, she was doing her level best in the show. And she has performed exceptionally well so far. 
This fantastic jacket comes in genuine leather material. It also retains an inner lining of a soft and comfy fabric of viscose. The inner lining makes it a more relaxed and cozy outfit. This outfit contains a zipper-closing option and a stand-up collar style, making it more desirable. Furthermore, you also get the offer of some spacious pockets and rib-knitted cuffs in this jacket. So, this time, forget everything and get your hands on this outfit right away! 
THROW SASS EVERYWHERE IN THE BEWITCHING JACKET OF TATI GABRIELLE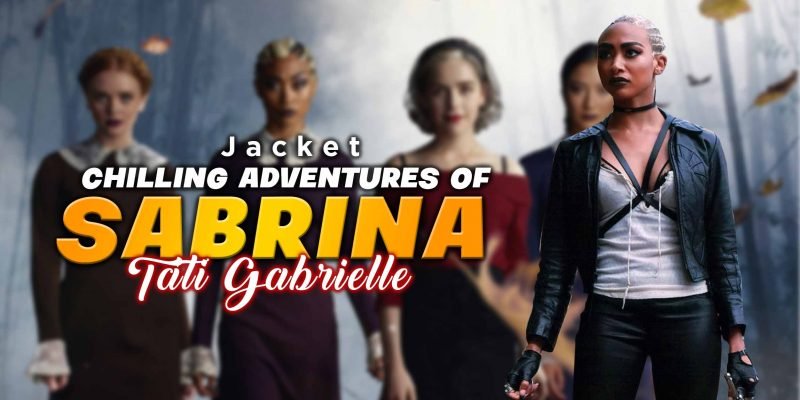 The superhero horror streaming television series Chilling Adventures Of Sabrina is everyone's favourite American series. Tati Gabrielle portrays Prudence Blackwood, an illegitimate child of Blackwood who attends the Academy of Unseen Arts. She chose to slay in the classical Chilling Adventures of Sabrina Tati Gabrielle Jacket to portray her harsh and challenging character throughout the entire show.
For a striking appearance, this mind-blowing jacket comes in genuine leather material. A soft and smooth viscose fabric is also present to make the interior comfortable for the one who wears this masterpiece. It has full-length straight sleeves, round sleeves, and a basic turn-down neckline as a shirt. The style of this black jacket is casual. This jacket is a great option for expressing your appreciation of aesthetics, which features two pockets on the sides and waist. This outfit will complete your entire look!
BE THE MOST ENTICING PERSON BY DRESSING IN ROSS LYNCH'S COOLEST JACKET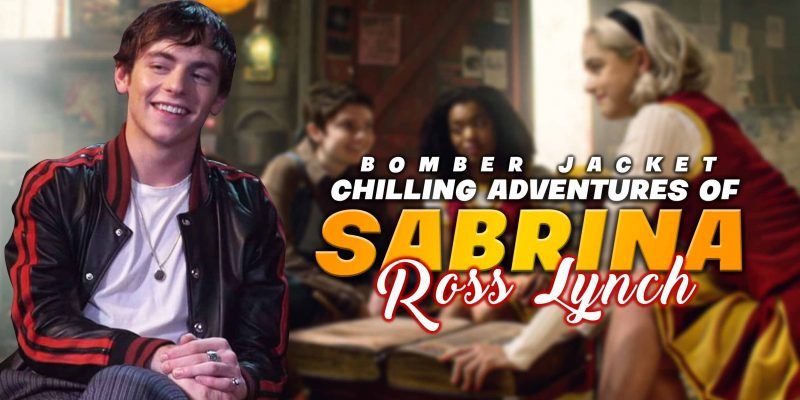 Every time Ross Lynch appeared on the American drama series Chilling Adventures of Sabrina, he gave the audience at least one fashionable item. And one of these is the alluring yet desirable Chilling Adventures of Sabrina Ross Lynch Bomber Jacket. It has easily topped all of its rivals. Extremely rich in warmth, this product is here to help the wearer get through the winter season quickly. The thick faux leather material is present to be your best friend during hard and challenging times in the winter season. 
In addition, because Lynch's name is associated with it, you won't need to wear anything else in your winter-themed wardrobe for people to stare at you. This fantastic yet sophisticated attire features a collar rib-knitted collar and comes in a really fascinating colour. So, this time, we suggest you get your hands on this alluring masterpiece if you really want to stand out in the crowd this season! 
HANDLE EVERYONE'S CONSIDERATION BY SLAYING IN THE STYLISH COAT OF KIERNAN SHIPKA
The Chilling Adventures of Sabrina could bring us nothing more blazing than the most charming yet alluring Kiernan Shipka Chilling Adventures of Sabrina Leather Jacket. The glamorous outfit, which evokes one aspect of Sabrina's character, has been donned by Kiernan Shipka in an effort to inspire her fans. This outerwear is an output of faux leather material, which is present here to design its perfect exterior.
As this classy jacket is gifted with a delicate, thick, upheld internal, your solace will not be undermined by wearing it. You can consider this ravishing jacket superior to other outerwear pieces in your collection. Every aspect of this product is something to be admired. 
From the incredible collar that looks like one from a shirt to the well-designed button closure, everything is just perfect. So this time, get your hands on this classy masterpiece if you want to look attractive and impressive!
WRAPPING IT UP FANTASTICALLY  
So now you already know the best outfits that you should not miss adding to your cart from the fabulous "Chilling Aventures Of Sabrina" outfits collection. This time, make sure to get your hands on at least one of your favourite outfits from this collection. And stand out in the crowd every time you go out of the house!