What comes into your mind when you think of the scary event of Halloween? Probably those horrifying masked men and woman roaming around your neighborhood to scare the rest of the celebrants? Whatever your answer is, one cant argue the fact that Halloween is more or less centered around the celebrating the event in a horrendous way. Yeah, it definitely means that pretending to be a pathetic creature isn't an unethical thing to do. You may be one of those celebrants who are just fed up of representing the superheroes while ignoring some cool yet villainous characters. However, the real fun of Halloween is portraying a bad guy which is too anti-humanitarian and does whatever it takes to harm the protagonists.
While you may be aware of a number of villains in the comics, chances of knowing Waylon Jones aka Killer Croc can be rare. I mean, besides comics, the crocodile-like creature has not appeared in that many movies which can be one of the reasons you probably wouldn't have heard of Killer Croc. For a short intro to the character, born with a rare skin disease, Waylon Jones turned out to be an abnormal human who was bullied and annoyed by his aunt in early childhood. Desperate for revenge, Jones killed his aunt and stepped into the world of sins. Later on, the unstoppable monster embarked on a mission to confront Batman but was defeated badly.
Quadrupling Halloween Celebrations with Killer Croc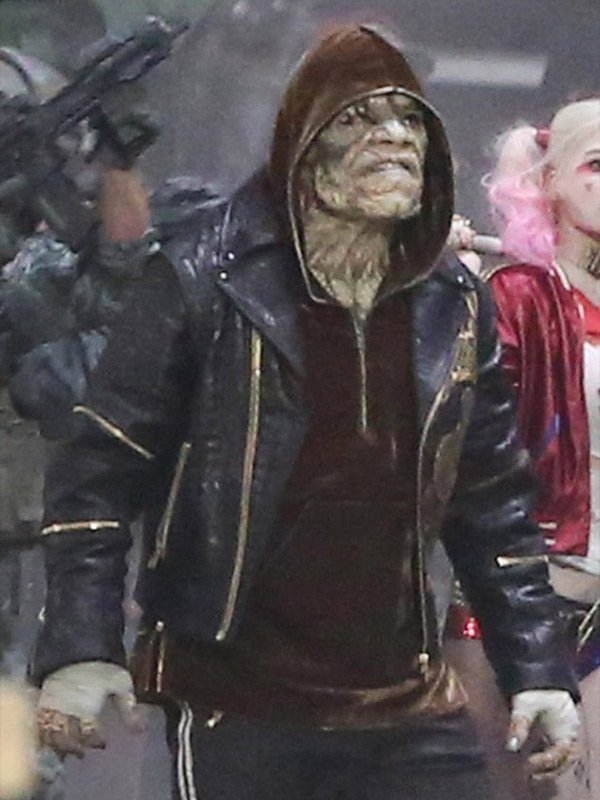 Although you would need to put a lot of makeup on your face and may buy a fake skin enabling you to resemble the monster, there is no other character enough monstrous to compete with Killer Croc. Take that Suicide Squad Adewale Waylon Jones Killer Croc Jacket and reveal your favorite character upon your friends and relatives at the Halloween party. I bet, this season will turn out to be the most memorable one as the heavy dose of fun will make you realize the worth of playing Waylon Jones.
Featuring in the Suicide Squad, Killer Croc is way worse than the majority of the evil characters in DC Comics. When the Halloween arrives bringing the craze, your initial step is to get prepared to outclass your rivals. For instance, if Batman is spotted by you, there is no reason to be frightened at all, instead, you better show up yourself to be unafraid of his presence.
If you something else going on in your mind other than attending a cosplay party, walking up the street scaring the celebrants is absolutely a great idea. Off course, nobody is going be afraid of you, however, you can have some funny moments with failed attempts to terrify the people. In addition, pranking the celebrants does not sound to be that bad. But be sure, you are gonna need to go through an extensive phase of preparations to make sure it turns out to be a great experience which shall be remembered in the coming years.