9 Ways To Make Your Wardrobe Desirable!
So, you may seem many fashionistas with a wardrobe filled with literally tons and loads of clothing items, but the reality is you don't really need all that to be a true fashionista. But the truth is, with just a handful but essential pieces of items, you are going to need those astounding looks that you are always hunting for. So what are those stuff that you actually need to elevate your fashion games to a whole new level while sticking with the basics and most essential ones? If it's interesting to you, let's hop right into the ten must-have styles/things that wardrobe has to have!
The Button Downs
To kick off the list, buttoned-downs are the best ones. To rock these pieces of attire flawlessly is just to get them tailored because good fitting can really change a lot; it gives your entire looks even more tendency to make you look more macho and attractive.
The Black Tees
Why Not? It's sexy, it's mysterious, and more importantly, this piece of attire has most of the tendency to instantly make your whole apparel more astounding and attractive looking. If you are rocking a plain, well-fitted black tee with some nice jeans and sneakers, then probably the chances are you don't really need anything else; you are all to go out with some statement looks. And if you really wanna take things to a whole new level, just throw the best Biker Leather Jacket on top and be the center of the stage anywhere you go.
Everyone's Favorite
The hoodie, one of the most versatile, classic casual staples a guy should own, and yes, just one piece of advice to make this casual wear flawless, don't wear it in the summers; you are gonna ruin everything. But that doesn't mean it shouldn't be in your wardrobe, especially one that fits well. Don't go for anything oversized or hype. Yes, those might look good, and streetwear scenarios. But if you want an essential, it should be something that's a neutral color. And that fits your body type because cuts really matter when it comes to the tops.
The Accessories
If you really know a person who is really passionate about fashion, if yes, you probably have noticed that accessories are one of the things that they are always crazy about, and you see them always rocking at least one piece from their "treasure box" (collection). It's because these little things can make a huge difference on the entire look. Watches, bracelets, necklaces, sunglasses, these make the difference between the average guy and you guys, which with you guys are the stylish guy. Therefore make sure you build a strong collection. So you aren't the average guy. It doesn't have to be massive but two or three for each, this way, you would have enough room to play according to your outfit.
Jumpers
Now the fitness center that every guy should own is a jumper, just a basic lightweight sweater because this, you can literally wear for three months out of the year except usual summer but since it's lightweight, you can wear it by itself roll up your sleeve for a really casual look or layer it to make it look even more sophisticated. This is an item most guys never think about picking up, but it's definitely essential.
Leather Jacket
The sixth thing on the list is the leather jackets. A nice Black Leather Motorcycle Jacket makes any guy feel like a bad boy makes you feel like you live outside the lie and when girls See you in this, they love it and the cool thing with a biker leather jacket, anybody can rock it you can throw it on top with a simple white t-shirt, and you're already good to go.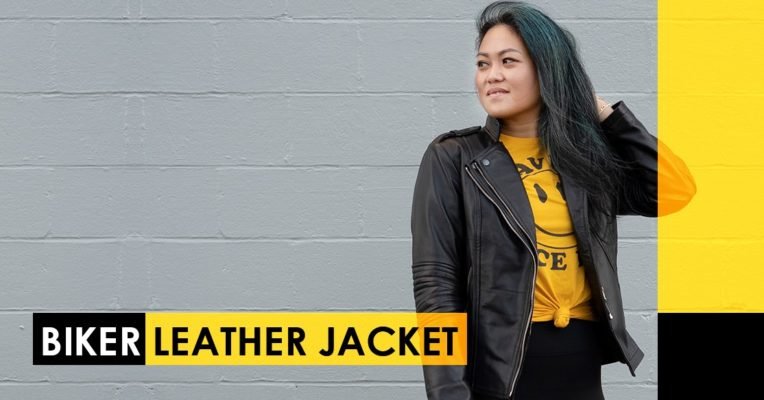 Shoes
For the footwear department, there are a lot of styles that you can get and work around your existing wardrobe that will fit just right in. You need some basic shoes and one of the most common ones that you will see everyone recommending time and time again, and it's your white leather sneaker, boys. The reason for having a white sneaker is that they go with literally everything you can wear with suits you can wear with jeans, these are going to be your workhorses in the morning, let's say you don't know what to wear. You pick these up, you're going to look good, and you don't have to put any thought into it.
Jeans
If you aren't a person who isn't obsessed with black, then probably you are playing the whole game all wrong. Name one piece of fashion wear that doesn't come in black tone Quilted Leather Jacket, you said? The color of its origins is black; you just can't name one thing because there isn't anything out there in the fashion industry that hasn't been in black once. The next thing on the list is something that all of you guys already own, black jeans. Whether it's a washed gray out like this or true black color, you should own at least two or three of them because these clothes can literally go with anything, literally anything from your wardrobe, without ruining your whole look.
Hangers
And finally, the 10th thing that every stylish man should have in his closet. It's not a wardrobe piece. It's a hanger. Because it's a natural deodorizer, this ensures that your closet always remains fresh. It removes any humidity from the air and makes sure that all of your clothing always has fresh cedar sent to it instead of anything that stinks. Not to mention that these aren't actually that expensive to have in your wardrobe.
And that's basically it for today. We hope that this makes this entire thing more attractive and really gives the entire thing more of an attractive look and gives your wardrobe. The tendency of these above-mentioned pieces of attire doesn't just give more structure to your look.