When you feel like the air is getting a little thin and you can't get a hold of your breath, you don't necessarily have to rush off to the Emergency room. Not this time. Valentine's day has hat effect on people. The world starts looking brighter and happier. You start feeling like you can do it all. All of a sudden, you have this kilowatt smile on your face 24/7. Even when you are doing the dishes, you feel like smiling. Don't panic. It's not as though you are having a seizure. Quite the contrary. This is the first bloom of love. That is just what this season brings. There is joy, and there's hope. But there is one more thing that you can do this season. Redeem yourself in the eyes of your beloved by getting her the best valentines day gifts for girlfriend. These gifts don't have to be very heavy on the pocket. And if you can't afford to get a lot of items for her, we have the solution for you. This blog has all of the jackets you need to stock up on if you want to win her affections. 
So let's say you forgot her birthday or any other day that was important to her. And now you are hanging off the last thread of the relationship. Here is what you do. You be the good boyfriend and take a hint from all the boyfriend valentines day gifts other men give to their ladies. Make them feel cherished. Let them know that you thoroughly appreciate the thought and time they put into their appearance. One way of really showing her that you care this valentines day is to gift her a jacket. And not just a jacket, rather make it a small meal. Here are all the things you can do to make her feel special. Add these accessories with the jackets in order to make her truly feel on cloud nine. 
Amma Crellin's Varsity Jacket With Large Neon Hoops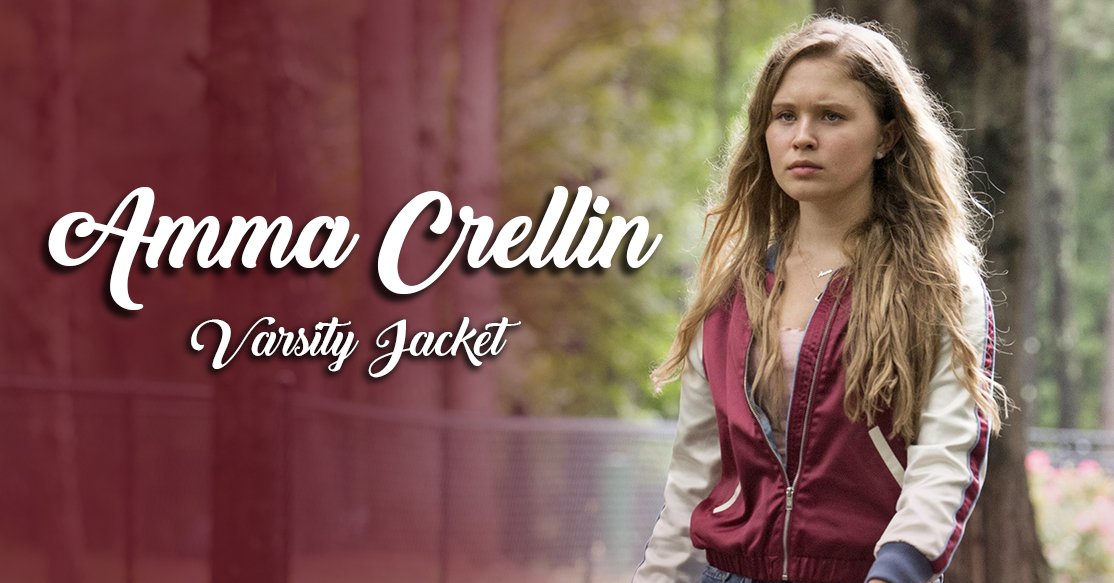 Just because you are not going to be spending a lot of bucks on her attire, it does not equate to going low. Here is a great choice for an outfit. Get her the Amma Crellin Varsity Jacket. This jacket has a suave yet sophisticated charm to it. The jacket is very easy to put on and can work with very minimum makeup. It is also slim fitting and will make your lady feel confident. 
Since the jacket in itself is so simple and clean, we want to add a pop of color to the ensemble. For this purpose, break out the most colorful pair of hoops you have ever seen. Get her a pair of hoops that are at least 4 inches in diameter. And the color should be hot neon pink. This is the only color that will truly compliment the aura of this jacket. And if she already usually likes to wear a pair of super comfortable jeggings, then this entire look will have all the haters seething with jealousy in the yard!
Claire Redfield's Leather Jacket With Little Metallic Gold Hoops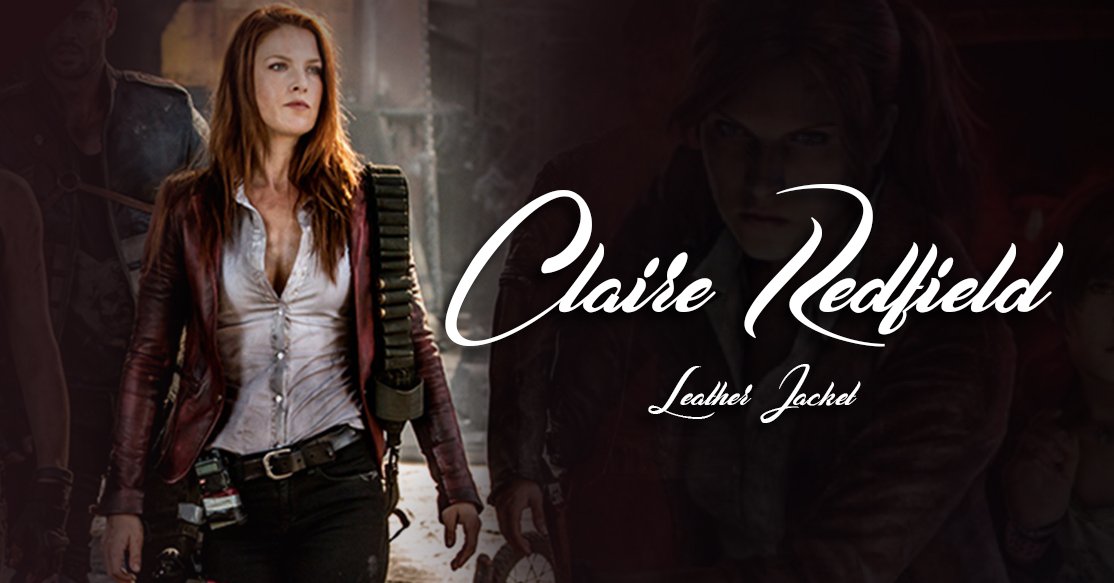 What many men do not seem to understand is that for a woman looking good is essential. And by essential, we don't mean it is essential for her job. No, rather, it is essential to her health. There was a study that proved that if a woman does not feel like she looks well, she could very well experience post-traumatic stress disorder. So if your lady takes a little too long in the morning to get ready, you have to get her the Claire Redfield Leather Jacket. She can never really go wrong in a leather jacket. However, letter jackets for women are not that easily available. She will absolutely fall in love with the vibe of this leather jacket. 
A leather jacket in itself is already very classy. So if you wanna make her feel on top of her game, we suggest you get her a pair of little gold hoops. But make sure they are thick and are made with high-quality metal. So that they do not rust or corrode. 
Elaiza Ikeda's Red Blazer In Zircon Studs
Ladies don't usually have a specific favorite when it comes to colors. Many girls realize the importance of having many colors in the spectrum. That's where this red blazer comes in. If her style is based on simple yet staple items, this Elaiza Ikeda Red Blazer is perfect. The blazer has a casual vibe to it, so it will be very easy for her to dress it up or down. The material of this jacket on the inside is a viscose lining which makes it very comfortable to wear. 
If you are looking to make this blazer even special for her, we recommend you get her a pair of basic studs. Studs are a must-have for all ladies. They make women look chic yet sophisticated. It's a very subtle indicator that this is a woman of class. 
Anna Fang's Red Wool Trench Coat Emerald Pearl Drop Earrings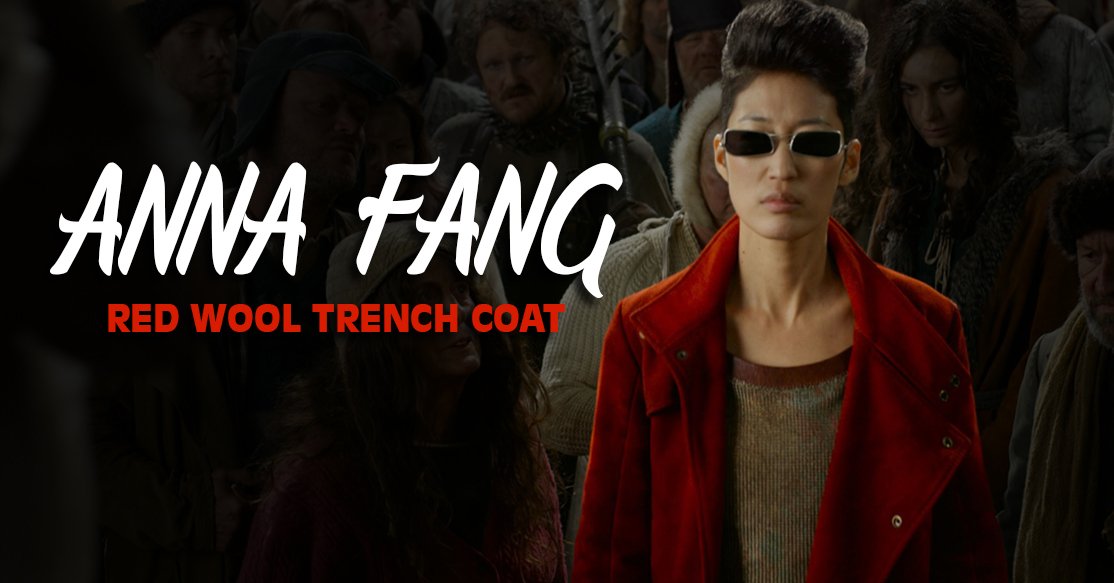 We don't always look fine. Not always. But when it comes down to a woman actually dressing up, you won't even recognize her in her suave sensibility. For this reason,, only you want to get your lady an Anna Fang Red Wool Trench Coat. This coat is perfect for running errands. So if you are committed to a lady who has her life together, chances are she is going to be running and going places to complete her errands. The trench coat can also be worn on top of a power suit. Like almost like a skin fit below thigh dress can be worn. This coat will flow with you just right when you are strutting in sky-high heels. Gift her this coat with emerald pearl drop earrings. Earrings of this type just look like a match made in heaven with this coat. 
What Else To Do For Her?
All gifts aside, you will have to put in the work if you truly want to be treated well. Make a lady feel like she is the only one for you, and she will keep you feeling like the true prince you are. Cement that kingdom with the right valentine present.