Halloween, aka the All Hallows eve, is the time of the year that's been celebrated for more than a century. October 31st marks the day of celebrations. Hopefully, all of you have assembled your costumes for the day. Along with the candies, parties, family feast, costumes play a significant role in many enthusiasm. On the one hand, having costumes for Halloween night is an amazing experience. But, on the other hand, there are many individuals who love costumes, but each year struggle to land on one costume. Most of you might remember celebrating Halloween for as long you can remember. This number of repetitions requires an almost never-ending catalog. There are a couple of iconic costumes that are sorta stuck with this event. Because of the supportive audience, who are okay with wearing those costumes more than once.
In recent times this stereotype is now being broken. As new costumes are emerging from everywhere. Comics, movies, series, games, costumes are a part of every source of entertainment. One of the prerogatives that recently has been in the spotlight of many. And ever since it got a reboot in the live-action movie, their fame has never remained the same. Yes, we are talking about the comic nerds; their days of calling nerds by others are long gone. As now everyone is talking about The Avengers and Justice League, well for that you can thank Zack Snyder.
All this wouldn't have been possible without the live-action movies. But ever since the days of comic books, there has been a significant lover of costume lures to the pages of caricatures. For boys, comic books are bombarded with more than enough characters to facsimile the looks of. Especially if there are any personalities. But girls who like comics to make their persona while being in character look used something chaotic and bold. And we all know that there is only one character to fulfill such requirements is Harley Quinn. So today, we are going to get you out front of all of the costumes that Harley has worn throughout her time.
Harleen Quinzel AKA Harley Quinn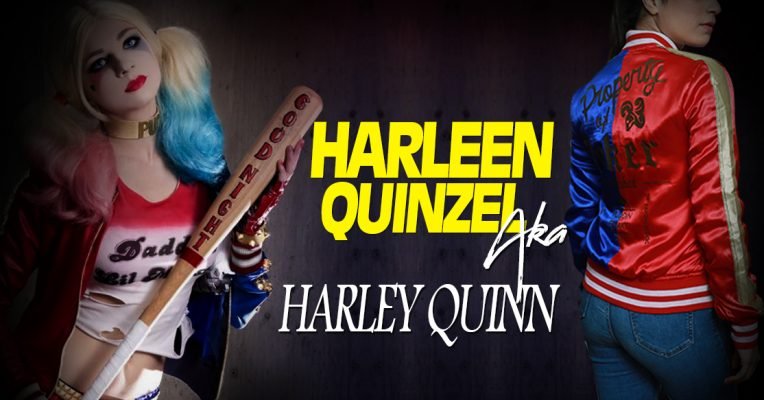 First of all, the question should be, why do you really want a Harley Quinn Jacket or a costume? To make it simple and precise, the showcased personality is what makes this costume so high in demand since its first appearance. 1992 marks the release year of the most chaotic character in the world of comic books. And ever since, it just got more and more anarchic along with the storyline.
The transition from being a Harleen to Harley is something some really want in their life and for a day. Getting into the looks of Harley's is going to give a very chaotic but worth remembering experience. If you seek something like that, then there are a couple of costumes you can choose from. And make this 2021 Halloween a time of your lifetime. Let's take a deep dive into the wardrobe of Harley Quinn's wardrobe to make this Halloween special.
Harley Quinn Injustice 2 Jacket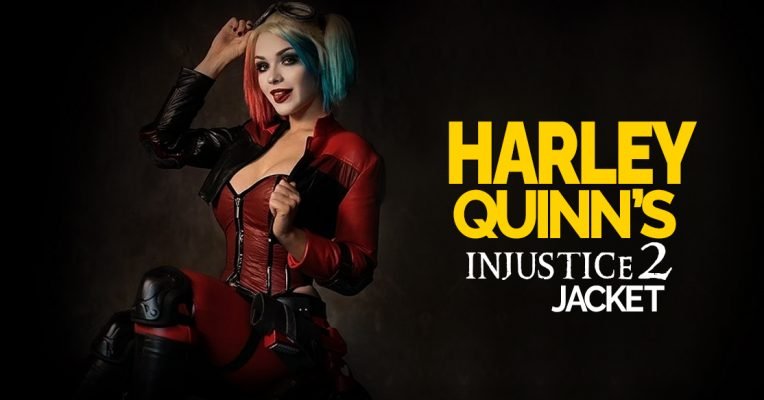 Harley Quinn has appeared in numerous platforms, games, animated movies/series, live-action movies. You name it. Her character, at some point, had been featured or at least talked about on every platform. And in the gaming industry, DC has always had the edge over other franchises. This is why this attire had to be on the list. The featured attire in the game is a chic cropped jacket. And if you decide to make this one your main costume, your looks are going to be splendid, for sure. Comic characters are, for sure, some of the best ones. Because all the character buildings in the comic really let us live in their lives. Even if it's just for a day but still, it is an amazing experience to carry in your bones.
Bombshell Harley Quinn Jacket
Now this Harley Quinn Bomber Jacket in the list is featured on the pages of a comic book. And because the attire was just an iconic piece in the real world. The cosplayers never leave this one alone. Making it a perfect choice for this year's Halloween. If you want to keep a low profile going for this attire is going to help you a lot. It is because this one carries the fundamental features of an iconic B3 bomber jacket. And we all know what an astonishing vogue it reflects. Like every other bomber jacket. Real leather is utilized for the manufacturing of this article to ensure durability while being such a chic and attractive piece.
Suicide Squad: Kill the Justice League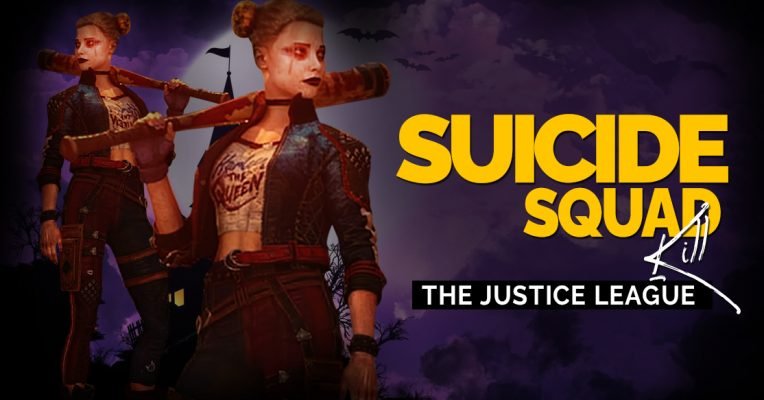 As previously mentioned, Harley Quinn is always around on every platform, especially when it comes to some of the significant parts of the storyline. In the year Suicide Squad: kill the Justice League, Harley is the member who actually leads the team and during all that. She was spotted in this jacket which has been ever since considered as the best one from her wardrobe. Many Harleen fans tend to lean on this one, and many of her fans wore this one to the Game Con after the game was released. It does not matter whether you will make this costume a part of your Halloween experience or a Game Con. Both are amazing and worth experiencing, but this one will not change anything, just going to double the fun.
Harley Quinn Birds Of Prey Fringed Jacket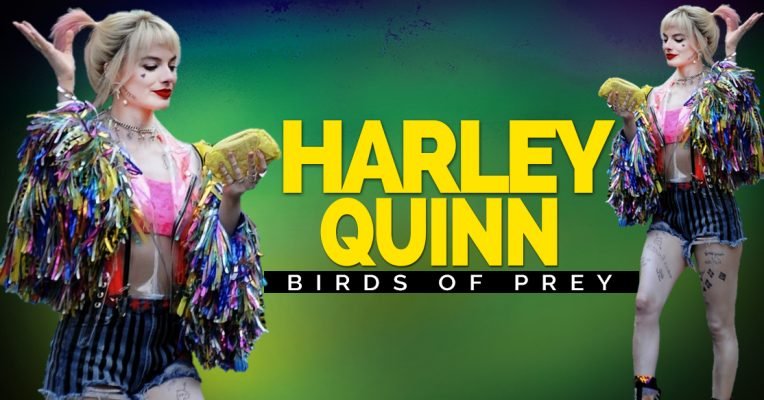 Finally, the attire that we got to see Margot Robbie in the live-action movie, Birds Of Prey. There is no doubt there have been a couple of actresses who played the character of Harley, but Margot Robbie has really satisfied her comic fans of the franchise. This attire may be the most known one on the list, and many would consider donning the next Comic-Con or costume parties, but that doesn't mean you should ditch this one. And it surely does not make it any less cool. Lass, this costume is the best one you can have, either for your next Comic-Con or for your daily bold look. The fringes are definitely going to set a bar for your statement looks.
The Suicide Squad 2 Jacket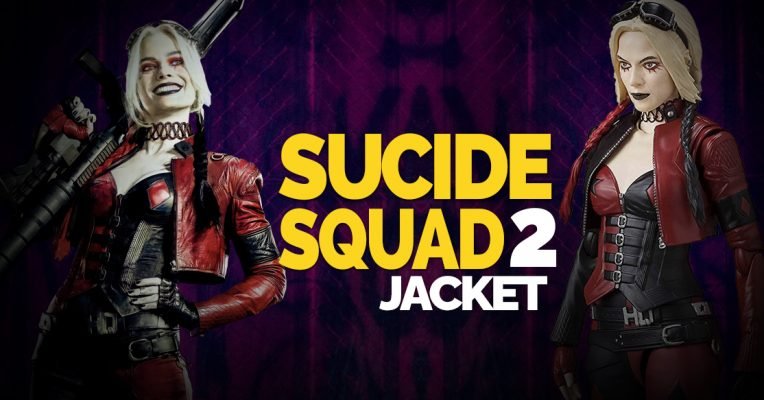 You got to say there are many actors and actresses who have played the character so well! A replacement will definitely piss off the fans of the franchise. And some of the actors who discontinued playing such characters are Heath Ledger as Joker, Ben Afflick as Batman, Hugh Jackman as Wolverine. Surely, there are way more actors and actresses who have set the bar pretty high. The newest name to appear on the list out of nowhere is Margot Robbie, after her portrayal as Harley Quinn, and according to many filming industry legends, it is her best work yet.
Adding up Robbie's amazing work and Harley Quinn's costumes, expectations from her are through the roof now. In the latest installment of Suicide Squad, the director, James Gunn, finally adds the iconic jacket of Harley from the comics. What makes this worth mentioning is, it is not a facsimile from comics but has been modified a lot. Which makes it even better for all the lads who love to rock movie characters that have some bold and chaotic characteristics to them.
Suicide Squad Harley Quinn Costume
So are you a fan of baseball and wear its signature outfit, or do you wear it just because you like the modern take of classic bomber jackets? Well, no one can really shut themselves from such iconic wear of today's fashion. The astonishing looks and fame of the Harley Quinn Jacket couldn't stop being only a part of the fashion industry and gets a complete make-over to have the BOSS looks like Harley. You can say, and fashionistas would agree on, the featured looks of Haleen Quinzel in the first installment have the perfect fusion of astonishing looks and chaotic characteristics. And are on a hunt for something like that, correct? Just look it up! You will definitely fall in love after your first glance.
Cassandra Cain Jacket From Birds Of Prey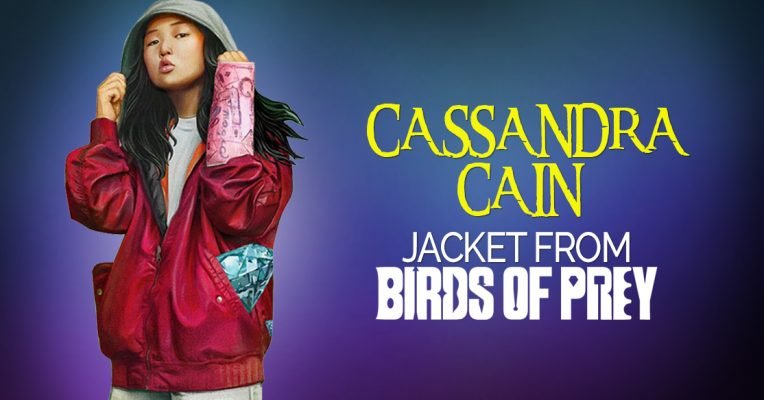 If you really have all the clothes from Harley's comic and movie wardrobe, then why not widen your vision? The following outfit may not sound like a costume for your Comic-Con, and that is because it simply is not. But the reason for adding this one to the list is because of its stunning and astounding vogue. Cassandra Cain's character has been significant throughout the comic version of the storyline. Alongside the evaluation of her character, her looks also got a few words in favor of its viewership. The simple Cassandra Cain bomber jacket can really get your statement bar to the point where you have always wanted it to be on.
Comic girl or not, these mentioned attires are too mind-boggling to be chained only with the comic fans. Harley is a character which lasses should look upon to have such bold, freedom-loving, and a bit of chaotic persona but especially for some stunning looks.