We all know that finagling the flawless Christmas day outfit can be a little tough and tricky. The 25 December looks very different for every individual out there. While some are opening presents in pajamas, others will be dining with the family members. There are also those who may be planning to fly abroad or get dolled up forget together. But when we talk about dress shopping, we all know that it is the moment when we have to make our decision wisely. And we think the smart patrons will make it with some classy yet worthy style pieces for Christmas.
Co-ords are always innovative ideas. You can dress them up and down to match every festive occasion. But, then also, this day only arrives once a year, and co-ords are too common. So why not wear something unique and dazzling on Christmas Eve? And keeping this fact in mind, we have incorporated a few statement outfits that will help you for many Christmas. If you're on the casual end of the hierarchy, you can still make yourself ready for the event. These amazing Christmas Outfits are such a treat, and also, if you want to give someone a resent this Christmas, then A Christmas In Vermont outfits are the best ones!
Whether you're ready to embrace a cheerful outfit of the day look, looking for something more protean to function all winter, you're pleased to be snapped in, or just want anything that you are comfortable with, we have gathered up 4 of the flawless Christmas Day attires from the best Christmas Deals right here. So if you want to know more about these chicest yet most sophisticated outerwear, just read this writing piece and make your styling dreams come true!
INFUSE MAGIC IN YOUR STYLING GAME WITH THE WYATT DAVIS BROWN JACKET
If you are the one person who always looks forward to getting some unique and alluring outfits that makes everyone's jaws drop, then this one outfit is only for you. Are you wondering which outfit we are talking about? Let us break the news! Yes, we are talking about none other than the chicest yet classy A Christmas in Vermont Wyatt Davis Brown Hooded Jacket. This most alluring yet flawless outfit is the one that is here as inspired by your favorite television personality David O'Donnell. He was slaying in this amazing outfit in the widespread TV movie "A Christmas In Vermont." And no doubt, he was looking spectacular!
So now, let us move toward the classical features of this outfit. This amazing attire comes in a premium-quality fabric with an inner lining of soft and smooth viscose material. The front section of this outfit has a classy zipper closure option, making it more amazing. This outfit also contains a hooded collar and some spacious pockets to make it more desirable for you. Full-length sleeves that also contain ribbed cuffs are another features that make you stand out from the crowd after wearing this masterpiece. Also, it has a nostalgic brown appearance that will give you the most mesmerizing looks of all time!
LOOK THE MOST SOPHISTICATED ONE IN THE RILEY THOMAS WOOL JACKET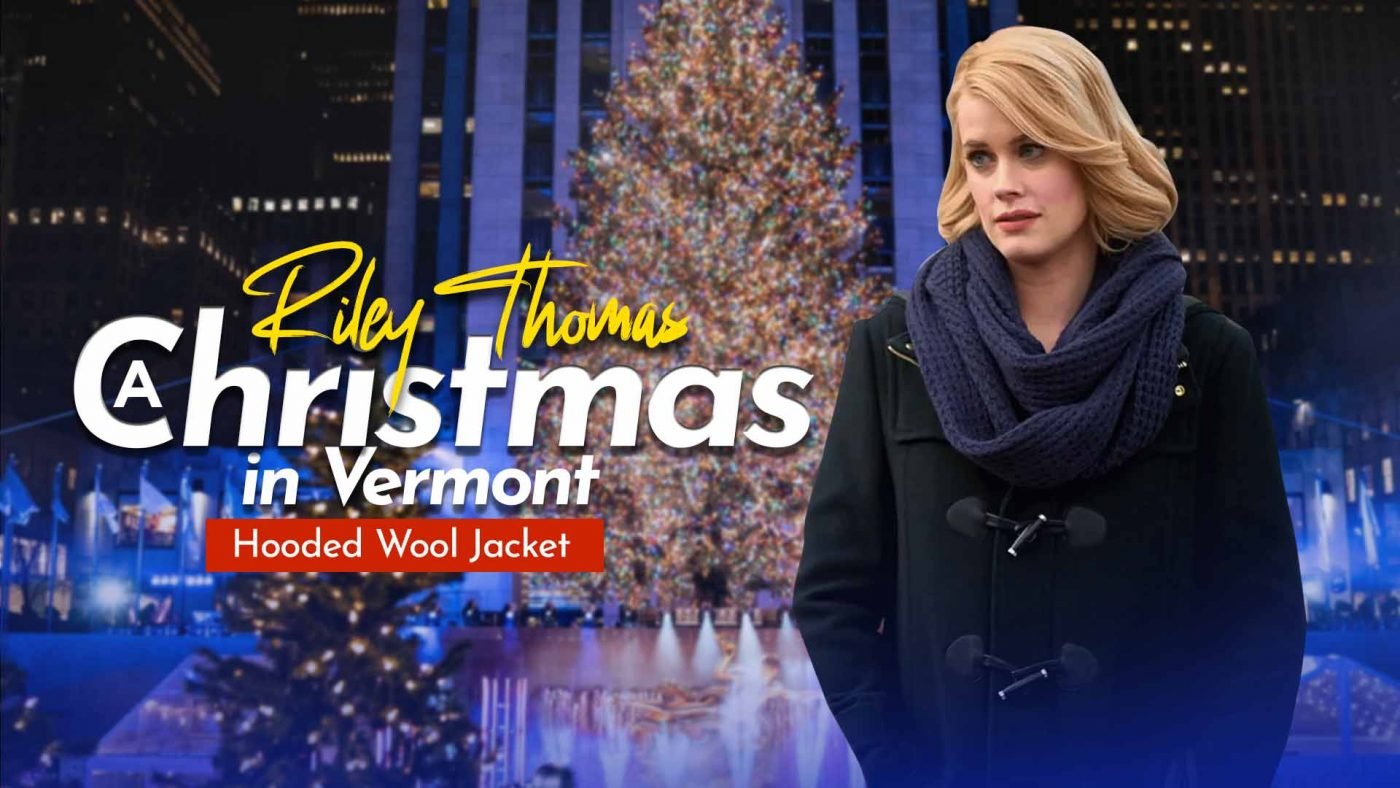 So the next outfit that we are talking about is the classy yet alluring A Christmas in Vermont Riley Thomas Hooded Wool Jacket. It is the one that will give you the most sophisticated and positive vibes after wearing this masterpiece. This amazing outfit will make you the most attention-grabbing personality with its sleek appearance. It is a fashion inspired by the lovely and exquisite TV actress Abigail Hawk. And she looked flabbergasted in this top layer in the popular movie "A Christmas In Vermont."
This mind-blowing style staple comes in wool material with an inner lining of soft and smooth viscose material. Also, it has a chic front with an alluring two-toggle closure and a classy hooded collar that makes it the perfect outfit. Its classy green appearance, plus the spacious pockets that it contains, make it the most plausible outfit that you can get your hands on this season. So, get your hands on this amazing masterwork of designers and be the showstopper all year long!
GIVE YOURSELF THE PERFECT STYLE TREAT IN THE HOWARD HESSEMAN JACKET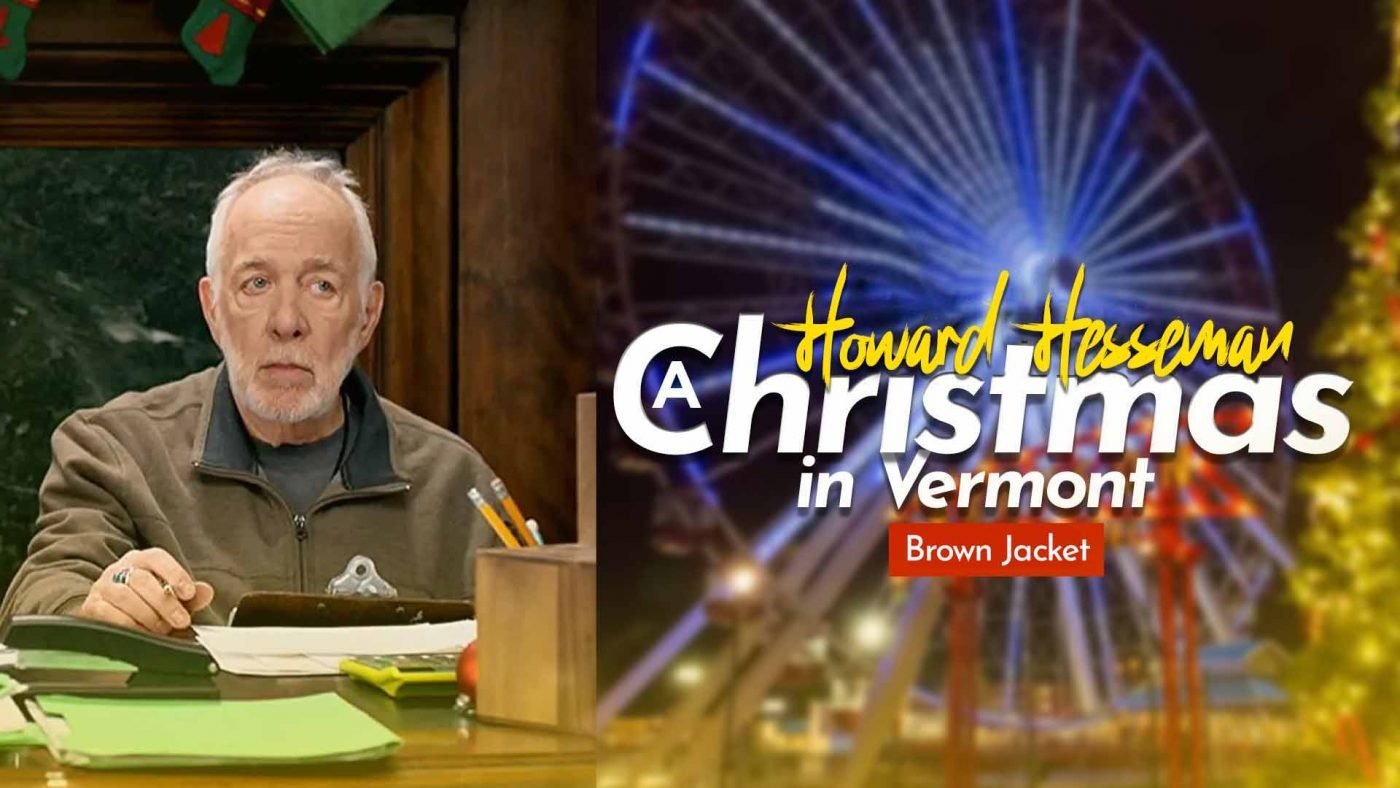 So the time is finally here to go to some places to have new adventures and enjoy the enter times. But when we think about moving out on a picnic, we need stylish and graceful attires to wear. So here we are, with an incredible top layer that is inspired by Howard Hesseman. This A Christmas in Vermont Howard Hesseman Brown Jacket is the attire that you can slay this winter season and can look classical all the time!
This incredibly gorgeous upper layer is just here to make you look striking and refined. It comes in wool fabric with an inner lining of viscose to make it long-lasting and enduring. This remarkable masterwork has a front with a zipper closure and a stand-up style collar which makes it so eye-winning. The nostalgic brown color raises its overall look. This wonderful masterpiece also presents you with two outside and two inside pockets to make it suitable for you to carry your go-to essentials. This extraordinary masterwork also gives you full-length sleeves that contain ribbed cuffs at the end, which makes it more stunning and adorable. So this time, get your hands on thi attractive masterpiece and be the showstopper all the time!
SERVE YOURSELF WITH A STATEMENT LOOK WITH THE NICK HARPER VEST
Get your hands on this desirable and captivating A Christmas in Vermont Nick Harper Wool Vest. This remarkable attire is the ideal attire that will make you look like a real showstopper all the time. Inspired by the famous actor Howard Hesseman, this attire is the most trendy among people these days. So get your needles stuck on this fantastic upper layer to be the most attractive-looking individual in the entire room this winter season!
The beautiful yet ravishing top layer is here to give you the best looks. It comes in pure wool fabric with an inner lining of a soft and smooth fabric of viscose under it. This exquisite masterwork also has a front with a zipper conclusion and a classy shirt-style collar. Its impressive grey color makes it so eye-charming. This stylish piece also offers you four pockets in total; two on the front side of the jacket and two on the inner side. It also includes long extended sleeves which make it so unique and engaging. So get your arrows on this incredible masterwork and stay refined and graceful all the time!
FINALLY, BRINGING IT TO AN END
So, ladies and gentlemen, we hope that you liked this guide and you found it pretty helpful fr you. And we suggest you get your hands on these amazing Christmas outfits from the fantastic Christmas Sale. And make yourself look like the most enthusiastic yet chicest Christmas connoisseur!