Invited to a Christmas party by a close friend who you can't say no to but unsure what outfit to try? Get yourself out of this troubling situation and check out the following updated list of the trendiest outer layers to build an incredibly intriguing outfit with.
1. Say Bye-Bye to the Dominance of Red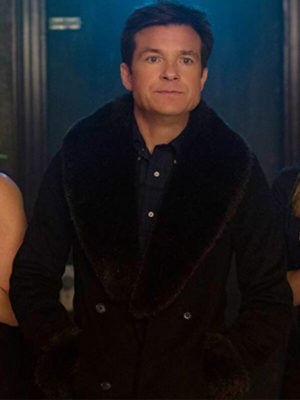 Unlike the red-lovers, opting for a shearling-lined black outer layer with a sole aim to rock the party is surely in your interest. Admittedly, people are fond of observing the change and nobody would always want you to wear the same old tradition color of red. Therefore, I am green signaling you to include the Jason Bateman Office Christmas Party Coat in your outfit's major features to feel the massive level of appreciation.
2. The Signature Style Outerwear
There is no biggie to organize an outfit composed of all the red features from the bottom to the top. In short, uncle Santa's signature look can easily be achieved by ensuring red is influencing your outfit. You can get yourself mentally prepared for positive feedback by rocking The Christmas Chronicles Santa Claus Red Coat which is surely inevitable. At least be sure, you will not be neglected for following the traditional Christmas-inspired dress code.
3. Pairing a Vest with an Off White Inner Layer
By wearing a not-so-common sort of outerwear especially a sleeveless layer like the Kurt Russell The Christmas Chronicles Red Vest you are going to convince everybody about the level of your creativity. Pairing a thick vest with a silky off white shirt is good enough to uplift your style and bring you into the attention of the party attendees. No, the kids aren't going to care what Santa wears as long as their favorite gifts are delivered to them.
4. Don't Exclude a Leather Jacket from Things-To-Try List

If you are that uncommon person who loves involving herself into the daring stuff or find it great to experiment with various fashion components, a real leather outer layer as good as the Last Christmas Emilia Clarke Leather Jacket should not be kicked out of your things-to-try list. It is fine to keep on experimenting with various elements and observe what actually falls under the category of a suitable feature to fill your outfit with the much-needed attraction.
5. Did Someone Say Green Is the Real Deal?
Green is another alternative to the red outfits! They might love wearing dark red outfits, you can set up your own rule of endorsing the green color and make it your fashion statement. Believe me, you are not going to need tons of other features to build a green outfit other than the Last Christmas Emilia Clarke Green Jacket paired up with light denim jeans. Yeah, it is the super-easy formula to take over the trend and make everybody praise you for bringing a change to the dress code traditions.
6. For the Women in Black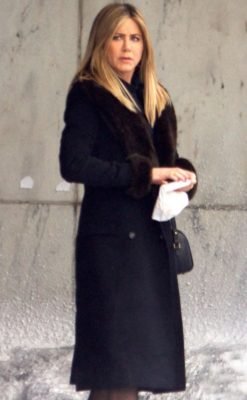 Rocking a black outfit allows one to act as a VIP and boosts self-confidence so that no extra energy is spent on worrying about the appearance. If you pretty much know about the globally accepted magic power of wearing a black color, the Office Christmas Party Jennifer Aniston Wool Coat is designed solely for you. Wearing this outerwear while stepping into the party room will instantly make you an ultra attractive object for the attendees.
7. A Red Option for Traditions Followers
Since Santa Claus has always appeared in a long red outer layer, giving a chance to the Anne Hathaway Red Christmas Trench Coat is likely to be the cause behind the appreciation of yours. If your friends strongly believe in the power of dark-colored outfits, you are literally going to make them super jealous of your ultimate selection. Yeah, this sounds to be pretty exciting and worth-observing taking into account you have got the chance to make them pay back to you for all the times they made you jealous!
A lot of enthusiasts don't care for the colors of their outfits to celebrate on the eve of Christmas. But if you aren't among them, you can choose from the above options to free yourself from the cage of thoughts and feel relieved.