All you Valentine's day waiters, the self-proclaimed Romeos, and Juliets, 14th of February is nearing with every single second passed. Is there any other widely celebrated day than the dedicated day for lovers when red-themed events are organized and couples get together for a romance-filled candlelight dinner?
Of course, no better replacement to Valentine's day exists which makes it one of the most-awaited days of the year. While all men and women are dying of curiosity to figure out What to Wear on Valentine's Day, I have come up with a few recommendations to make the celebration process easier for you.
Whether you are an officially married person who in a relationship with someone too loyal to you, Valentine's day is definitely the most important day of the year for you.
Those who are looking for Valentine's Day Casual Dress ideas would benefit from the five minutes read as a number of casual outfit recommendations have been listed here.
Not only that, fashionistas, who can't spend a day without following the trends determined by the latest developments in the mainstream fashion, will also be provided with suggestions for best Valentine's Day Outfits Jackets. Let's stick to the point and make you eliminate the unnecessary questions from your mind with the help of this guide.
Wardrobe Ideas For Her
Since the notion " Ladies First " is widely accepted in today's world, we will start off with covering ideas that would work for girls! So, keep on reading until the end.
Neck Sweater Dress
Winter is still there which means the need for warm and tough clothes is still there. Thus, why to stay indoors when a neck sweater dress can serve you well with peace? C'mon, you don't deserve to imprison yourself indoors all the winter season! Welcome a red neck sweater dress along with black mules into your Valentine's day plans and enjoy the rest of the special day while boosting your confidence level to the sky-high heights. Wanna add more versatility to your wardrobe? Pick up Dark Blue colored sweater supported by a Black muffler wrapped up around your neck.
Sequin Top 
A sequin top is generally a girl's best partner in a mission to attract the general people. Although it may be too cold outside on February 14 this shouldn't stop you from rocking a sequin top to be classified as a freaking hot chic. Talk of your boyfriend or any random guy, a sequin top donned beneath a brown leather jacket and partnered off with denim pants would easily seduce anyone around you. A simple trick to leave an everlasting impression in an effortless way, no?
Striped Jumpsuit
Ignore the naysayers while taking a decision to rock a striped jumpsuit on Valentine's day. Believe me, if you can but these unearthly creatures have got no sense of fashion which is one of the biggest reasons, they point their fingers at others. Keep on following the latest trends including pairing striped jumpsuit with red-framed sunglasses and pumps to endorse Valentine's day influence in your wardrobe.
Wardrobe Recommendations for Him
Enough for girls, now its boys' turn to be guided in the best way possible. Dear love-filled boys aiming to impress your girls on the special date, check out the basics below.
Checkered Suit
While many men stick with casual, the majority sides with formal wear on Valentine's day. A checkered suit with black sunglasses, a medium-sized golden watch, silver bracelet, and oxford shoes would represent your style unlike any other set of accessories. Get yourself out of the group of casual outfit lovers and try adopting formal style wardrobes for a manly look to look hotter than before.
Cardigan Layered Wardrobe 
Boys are in love with cardigans for probably a Millennium, lol. For a decent look to keep a low-profile, pair a cardigan with a white high-neck, tailored trouser and brown footwear of any kind to complete the hot look. If cold weather starts disturbing you unexpectedly and you find no option to get rid of it, fear not, just add another layer of a lightweight suede leather jacket to keep yourself warm enough to survive.
Rolled up Printed Shirt 
It takes only a try to add a printed shirt to your wardrobe accessories list in a bid to be categorized as a " Sexy Boy ". With a basic sense to pair a printed shirt with cotton pants, you can eventually turn the girls towards you. While you may have your girl waiting for you to meet on Valentine's day, it is normal to be dressed as a smoking hot creature to seduce the girls starring you for God knows so much time. Enjoy the freedom to act according to your desires and change the weird perceptions of others concerning you.
What to Watch
Aside from joining a party filled with the mad creatures on the floor, you can spend Valentine's day with your sweetheart watching a romantic movie in a nearby cinema or at home. From Moonrise Kingdom to Love & Basketball, Google would show you over a hundred results of romantic movies you could watch on Valentine's day.
Pride & Prejudice
If you want to spend quality moments and make your meeting too special, watch "Pride & Prejudice" starring Matthew Macfayden along with Keira Knightley featuring a fantastic story influenced by love and extreme romance.
Romeo + Juliet 
A big fan of Hollywood films from the 90s? Download to have this privilege to watch a classical masterpiece featuring Leonardo DiCaprio (Romeo) as a passionate lover who falls in love with a girl from a rival family. Since I don't want to spoil it, you better watch to learn more about the storyline.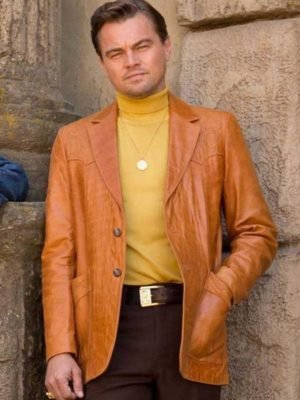 It Happened One Night 
While I am not sure whether or not you are into the pre-war movies, but if you appreciate recommendations from eight decades ago, I would happily suggest you have a look at "It Happened One Night". Once watched, you will be forced to dive into the past memories for better or worse.
Eternal Sunshine of the Spotless Mind
If you are an emotional creature with a deep interest in romantic movies, this could be a good option to go with. It is the story of two individuals going through a procedure to erase the bitter memories of the past in order to start a new life and get rid of the flashback into terrible experiences.
50 First Dates 
Haven't watched 50 First Dates yet? You deserve to call yourself " mister know nothing." Full of comedic scenes and a sad yet sweet love story of two very different individuals at the same time, the film orbits around a girl who is stuck in the past specifically to her birthday and deals with a strange medical condition causing her to forget everything the next day. While this causes her to start the same day, again and again, a boy has an encounter with her making him fall in love with the stubborn girl.