Easter is just around the corner, and it is time to start planning your outfit that reflects the joyous spirit of the occasion. Whether attending a church service, spending time with family, or participating in an Easter egg hunt, you want to showcase your fashion sense and feel good about yourself. But with so many options out there, it can take time to figure out where to start.
This year, you don't have to search for inspiration on what to wear for Easter because we have put together the five best women's easter outfit ideas that are not only stylish and comfortable but also perfect for an ideal easter look. So come along, and let's explore our curated list of easter outfit ideas for women that are a cut above the rest.
1. Lili Reinhart Leather Jacket – Riverdale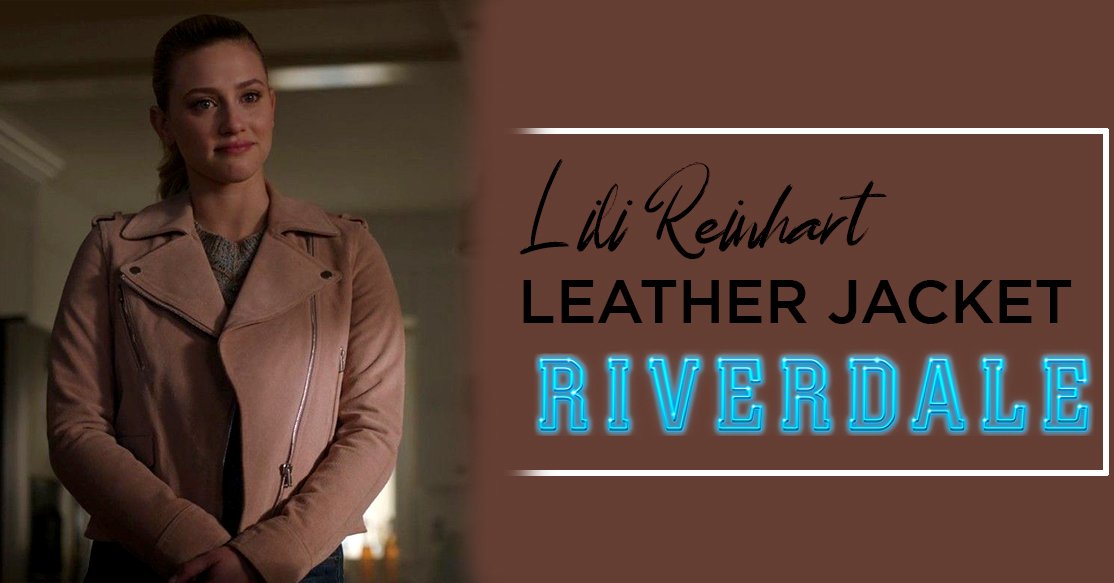 If you are a fan of Lili Reinhart's iconic Riverdale style, then we have the perfect Easter outfit idea for you: the Riverdale Lili Reinhart leather jacket! This gorgeous jacket is the perfect combination of style and comfort that will make you stand out.
Details of the Gorgeous Leather Jacket
The jacket is made of suede leather material exterior and lapel collar. The full-length sleeves with zipper cuffs give it that extra touch of coolness. In addition, it has three pockets at the front and one inside, so you can keep all your Easter goodies close by.
So, how should you style this jacket for easter? If you're going to church, consider wearing a long dress and covering your shoulders with a shawl or cardigan. Or, for a more casual vibe, wear it with high-waisted jeans and a crop top. You can even dress it up with a skirt and heels.
Where to Wear this Jacket
But where should you wear this outfit? Whether you are heading to an Easter brunch with your family or just strolling through the park enjoying the beautiful spring weather, this outfit is perfect for any occasion.
2. The Iconic 90's Friends Rachel Green Wool Coat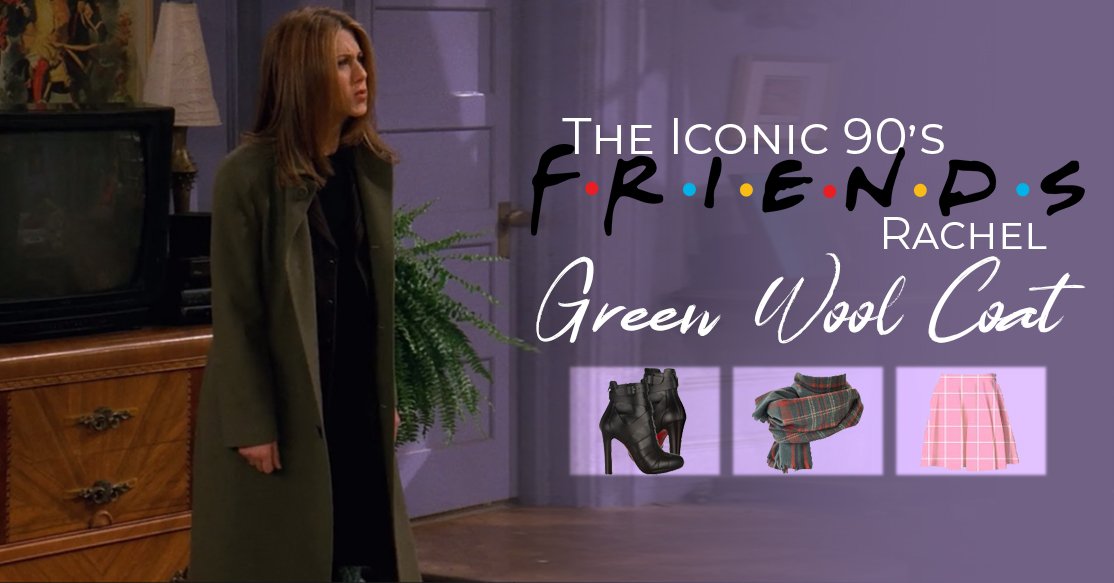 If you are a fan of the iconic '90s sitcom Friends and want to rock your easter outfit, you will love the Rachel Green Wool Coat. The character Rachel Green on the classic TV show Friends had a wardrobe full of iconic clothes, but her wool coat was a standout piece.
Specifications of the Wool Coat
The green color of the coat is perfect for the spring season, and the lapel collar and full-length sleeves make it a timeless classic. The buttoned closure and pockets at the waist and inside add a practical touch to the coat while enhancing its style.
So, how can you style this coat for Easter? Pair it with a cute floral dress or a pastel-colored skirt for a feminine look. You can wear it with skinny jeans and ankle boots for a casual but trendy outfit. Add some jewelry or a scarf, and you are ready to go.
Well, the possibilities are endless! You can wear it to a formal church service, easter brunch with your friends and family, a spring wedding, or even a day out shopping. Overall, this coat is versatile enough to be worn to any occasion and will make you stand out with its classic and chic style.
3. The Gorgeous Katherine Langford's Jacket – 13 Reasons Why
One of our top picks is Katherine Langford's iconic Cotton Jacket. Her character Hannah Baker on the popular TV show 13 Reasons Why had a signature style that included this cozy and casual jacket.
Features of the Charming Leather Jacket
This maroon beauty is made from high-quality cotton and features a snap-tab round neckline, buttoned and zipper closure, and two front pockets (plus an extra inside pocket!). This jacket is lightweight and comfortable, perfect for a warm Easter day. It also has a comfy viscose lining, so you can move around freely without sacrificing style.
Styling this outfit is a breeze. This jacket is perfect for a laid-back Easter celebration with friends and family. So, pair the jacket with some light-colored denim jeans and a simple white t-shirt for a casual and effortless look. Or, dress it up over a cute floral dress with some ankle boots. The possibilities are endless!
Where to Wear this Jacket
But where can you wear this stylish jacket? The cotton material of this jacket creates a relaxed yet stylish vibe which makes it perfect for a family gathering or formal church service.
4. Nancy Wheeler Jacket – Stranger Things
If you are a fan of the popular Netflix series Stranger Things, you will love the Nancy Wheeler Jacket. Not only is it an iconic piece from the hit show, but it also gives a timeless vibe. So trust us, it will be the perfect addition to your Easter outfit and beyond.
Characteristics of this Nancy Wheeler Jacket
Crafted from high-quality denim fabric and lined with soft white shearling, this jacket is as comfortable as stylish. The snap-tab closure and shearling collar adds a touch of retro charm, while the red color gives it a bold and edgy look.
But the best part? You can style this jacket in so many ways! Pair it with a pastel-colored dress and ankle boots for a classic Easter outfit. Or, if you're feeling daring, wear it with a pair of distressed jeans and a graphic tee for a laid-back yet edgy vibe.
Where to Wear this Jacket
And where to wear this outfit? Well, the possibilities are endless! Whether you are having an Easter brunch with your family or meeting up with friends for a fun day out, this jacket will add a touch of effortless coolness to your look.
5. The Stunning Lesley-Ann Brandt Shearling Jacket – Lucifer
This jacket is inspired by the stunning Lesley-Ann Brandt and can be an excellent choice for a night-time Easter gathering or event. Its bold style and black color give off a sleek and chic vibe, making it ideal for a more dressed-up occasion.
Details of this Stunning Shearling Jacket
The jacket features a faux shearling lining, open hem cuffs, and two outside pockets and one inside pocket. It is not only stylish but also super cozy! The black color and shearling collar give it a chic and sophisticated look that will make you stand out in any crowd. It's perfect for those who want to add some edge to their Easter outfit.
So, how can you style this jacket for Easter? We suggest pairing it with a flowy pastel-colored dress, some cute ankle boots, and a statement necklace. This look will have you feeling comfortable and stylish all day long.
Where to Wear this Jacket
From Easter brunch to a fun Easter egg hunt with friends, this jacket will keep your look fashionable and confident. And if the weather gets cold, you will have the perfect layer to keep you warm.
Accessorize Your Outfit with a Colourful Easter Egg Basket
Why not accessorize your easter outfit with some colourful Easter egg baskets? Not only are these fun and festive, but they also add a unique touch to any outfit.
There are many ways to dress up your look with an egg basket. You can:
Pick a neutral one. It will go with just about anything.

You can also go bold with a bright and cheerful color like yellow or pink.

Choose one that reflects your own personal style – there are plenty of cute designs out there!
So, whatever option you choose, an Easter egg basket makes an excellent statement piece. And you can use it again in the coming years as a reminder of this special holiday season.
Tips for Choosing the Perfect Easter Outfit
Choosing the perfect Easter outfit can be a lot of fun, but it can also be a bit overwhelming. Here are some tips to help you find the perfect women's easter outfits:
Think about where you will be celebrating Easter. Is it a casual gathering with friends and family or a more formal event? This will help you determine the appropriate level of dressiness for your outfit.

Consider incorporating pastel colors, florals, and other spring-inspired patterns into your outfit.

Choose an outfit that will keep you comfortable and appropriate for the weather conditions.

Do not forget to add some fun jewelry, a colorful scarf, or a statement handbag to your Easter look.

Choose an outfit that perfectly fits your body type and makes you feel confident.
Remember, the most important thing is to have fun and enjoy the holiday with your loved ones. So don't stress too much about finding the perfect outfit. Just choose something that makes you feel great!
Frequently Asked Questions (FAQs)
1. What should I wear to church on Easter Sunday?
It's always best to dress low-key when attending church, so opt for knee-length dresses or skirts and a blouse.
2: Is it okay to wear black on Easter Sunday?
While black is typically associated with more somber occasions, it can still be worn on Easter Sunday. So, try pairing a black dress with a bright blazer to add some cheerfulness to your look.
3: What type of bag should I carry with my Easter outfit?
A clutch or crossbody bag are great options for Easter Sunday, as they're both practical and stylish. Try choosing a bag in a coordinating color to tie your whole look together.
4: How can I accessorize a simple Easter dress?
There are many ways to add some extra flair to a simple Easter dress. You can layer a colorful scarf or wear a fun pair of shoes to make your outfit stand out.
5: How can I incorporate pastels into my Easter outfit?
There are many ways to incorporate pastels into your outfit. Try wearing a pastel dress, layering a pastel blazer over a neutral outfit, or accessorizing with pastel jewelry or shoes.
Conclusion
So, there you have it, the five best easter outfit ideas for women. Whether your style is classic or with a twist, there is something here for everyone. Easter can be a great opportunity to express yourself, so don't be afraid to try something new. And most importantly, have fun with it and get creative! If you are a guy reading this, you can also have fun this easter with affordable and stylish easter outfit ideas for men. So, let your style shine, and have a blast.