DC Comics has produced some of the most memorable figures in history. Flash, Superman, Batman, Harley Quinn, Joker, Wonder Woman, and a slew of others are among the most well-known. Wonder Woman is one of DC Comics' most strong and courageous female heroines. The figure is a founding member of the Justice League. Princess Diana of Themyscira is Wonder Woman's real name. She resides on a remote island, separated from the rest of the world. She takes the name Diana Prince when she escapes her island to safeguard the world and battle darkness.
Wonder Woman's beginnings were depicted as she was molded from clay by her mother. The Greek Gods granted her life and permitted her to live in the Amazon, bestowing upon her extraordinary abilities. Her initial portrayal was later changed by the 1960s, when she completely lost her powers. Wonder Woman is an encouraging role model for young girls and women. She has the twin personas of Diana Prince and Wonder Woman on film. She is described as a strong and capable person in the comic world. She is the one who is self-assured and does not back down in a crisis. Wonder Woman is up for a fight or challenge but never initiates the fight. She stands against that which threatens humanity. She is an avid supporter of peace. She would rather verbally resolve than fight.
Wonder Woman is a very determined creature. She believes in training hard and improving her capabilities. She has the experience of centuries – she is competent enough to fight against any superhero or villain. She is a warrior. Her character is also emotional, as she is a firm believer in love, compassion, and empathy. She is a nurturer of humanity with an overwhelming belief in love.
Dress Like Wonder Woman
Wonder Woman is admired for the way she retains her individuality and for being a classic portrayal of a strong and independent heroine. It doesn't matter how she battles evil, saves mankind, or conducts herself. You know what I'm talking about if you're a Wonder Woman fan. Whether she's Diana or Wonder Woman, the woman knows how to show off her costume. Wonder Woman's costume is enthralling and stunning. Wonder Woman's lovely character is embraced with beauty and skill thanks to the outfit she wears.
On-screen, she is dressed in a costume that is identical to her Marston outfit. Her outfit consists of a vest and a skirt with maroon, blue, and yellow accents. She wields a sword and a shield with an entirely different origin. As she regained her powers and assumed the moniker of Wonder Woman, she reverted to her conventional superhero outfit and slew in it. Her outfit is lovely, and I'm sure every female has a profound effect on it.
Wonder Woman Jacket
Wonder Woman wore the wonder woman jacket in the 1984 film Wonder Woman. It was one of the most prominent coats among all the outfits. This piece is composed out of real leather coupled with a soft inside viscose lining for comfort. The jacket comprises a stand-up collar with a front zippered closure. Full-length sleeves and open hem cuffs are some other key features of this top layer. On the inside of the jacket, there are two pockets. It has a blue and red color scheme with a Wonder Woman emblem on its front.
Wonder Woman Shield
If you want to dress up like a superhero, you'll need all of the necessary accouterments. The shield is constructed entirely of plastic and thus would be an excellent addition to any Wonder Woman costume. It is safe to use and will not be subject to any legal ramifications.
Wonder Woman Hoodie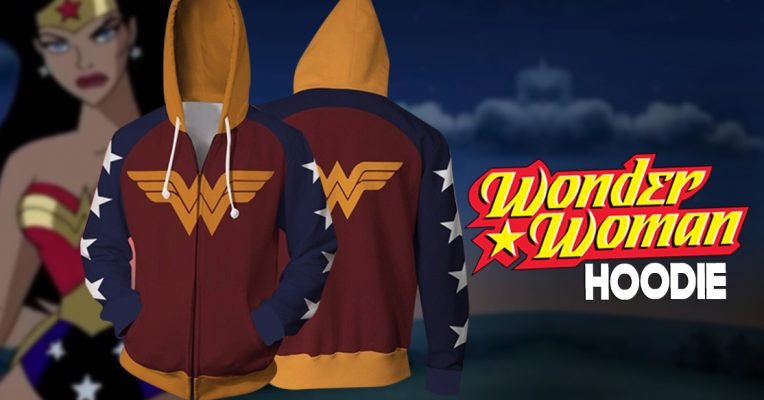 For all Wonder Woman lovers out there, this is fantastic news. You may now get a Wonder Woman sweatshirt that properly expresses your admiration for her. The hoodie features drawstrings on the front and is a pullover shape. The hoodie includes rib knitted cuffs and full-length sleeves. The jacket has an alluring rib-knitted hemline. It is black in color and features a Wonder Woman emblem on the front. On the front of the hoodie are pouch-style pockets.
Wonder Woman Cartoon Classic Costume
You don't want to go for the classic cosplay look? There is no need to be concerned! With the original Wonder Woman Costume cloth assortment, you're going to get amazingly accurate. This iconic character of one of the earliest female superheroes is sure to be a hit with old-school gals. Also, because this is the outfit you've seen Wonder Woman wear the most in Justice League, we should title it Wonder Woman Justice League Outfit.
Wonder Woman Shirt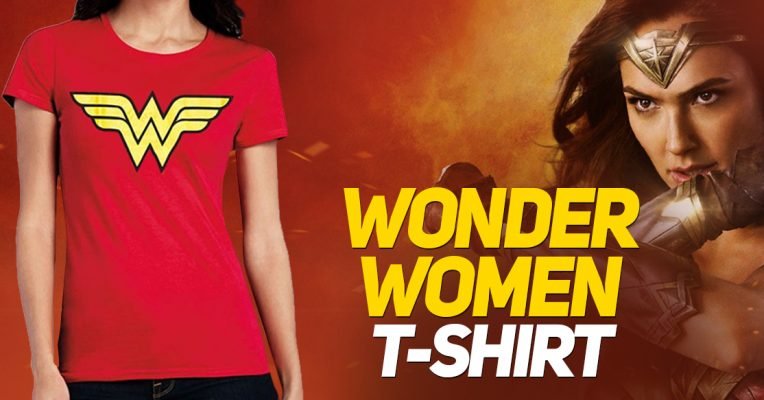 Who does not want to put on a costume that celebrates the holy goddess Wonder Woman's manhood? Have another red t-shirt with the Wonder Woman insignia emblazoned in yellow on the chest to show off your Wonder Woman love. The polyester and cotton blend will feel wonderful on your skin. A lace-up shirt is a much intriguing outlook.
Wonder Woman Version Tiara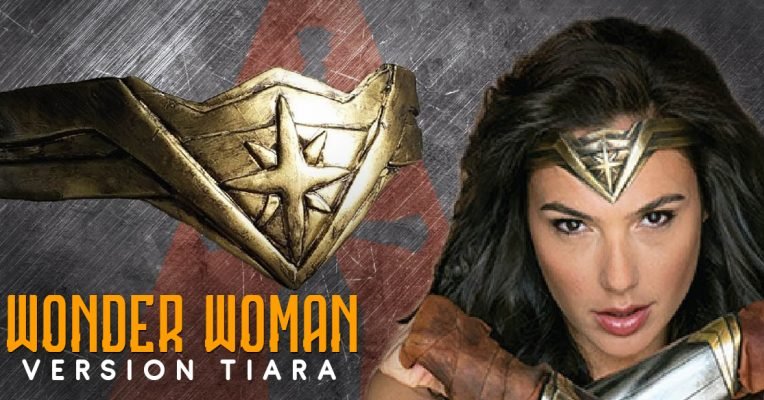 The Wonder Woman tiara headband is the ideal accessory for your regal demeanor. With this magnificent head jewel, you may elegantly flaunt off your ethereal, powerful side at Comic Cons as well as other costume events.
Wonder Woman Version Gauntlet
The steel-clad wristbands are absolutely gorgeous. These Wonder Woman gauntlets would be your costume-hand harmonizers. Since the gauntlets are crafted from strong metal delicacy and etched with white stripes.
Wonder Woman Version Boot Tops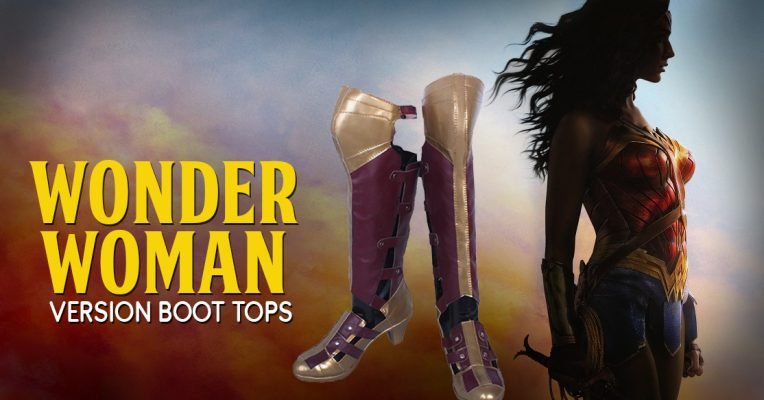 The boot tops are well-fitting and quite comfy. The classic red and white hues in the superwoman costume make it much more desirable. Manufactured of fine quality polyester fabric, this is a long-lasting and fashionable purchase that will save you money in the future on comparable purchases.
So those are the methods to making Adrianne Palicki's Wonder Woman-like outfit. This outfit is definitely comparable to Wonder Woman's suit in comic books. However, some of the classic cartoon versions are on the way now.