The titular question has been a headache for the fashion-minded people for decades who are always in search of something better both for the purposes of adopting fashion and protecting their body from the unexpected weather conditions and the life-threatening situations. A fashionista like you may have invested his energy and precious time to know the answer, however, since your mind is a complex yet important component of your body, getting to know the answer by analyzing the importance of Leather Jackets while comparing them with denim wears will help you avoid wasting your time by googling in future and help your mind be at ease until the next time.
I bet leather jackets have become an essential part of our closet these days, but it is equally hard to give up wearing Love Simon Nick Robinson denim Jacket outwears. The leather wears are an exceptionally amazing source of keeping up with the trend in the best's way possible. If you are looking for extraordinary stuff, you are supposed to go for the things that are filled with variety. Unlike Denim Jackets, leather made outwears help you look more like a fashionista than a man who grew up during the 70s and heavily relies upon denim wears only.
Why Denim is still around?
If the leather jackets are that versatile and have no competitor then why the denim are still around that long? To be honest, this style is admired all around the world and that's also true it's nowhere near the leather jacket. The fashion divas have prioritized this style like no there. Just like leather jackets, denim jackets are also recommended to the fashion freaks by a number of fashion designers and for some, this style is there favorite and can rock this style flawlessly and just can't substitute it with anything else. The fan base of this outfit has played a major role to keep this style alive and modify it to make it even better. There are a number of denim jackets worth considering or at least to look up to really inspired by from which some are mentioned below:
One of the best things about Denim is that it can be worn on almost every occasion whether its a casual one or a formal it's fun to play outwear. There are a lot of celebs that just can't get over it like Chris Hemsworth as he seemed in an outrageous outfit while performing his favorite persona Almighty Thor. this chic outfit Thor Ragnarok Chris Hemsworth Jacket is one of the most admired outfits from the collection of this franchise and worn by thousands and is worth to inspired by.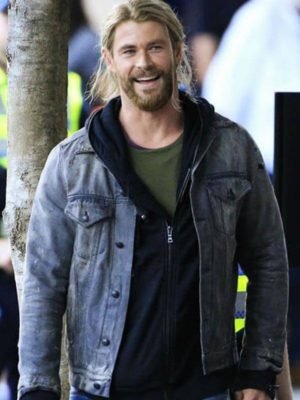 Why Leather Jackets Have an Edge Over Denim outwears?
It's true that Leather jackets are way more versatile and really enhance the look of your casual outfit but saying that the denim is a piece of junk would be so wrong. Choosing one from denim or leather is like choosing between PUBG and FORTNITE where PUBG is leather and the Fortnite is Denim, both of them have their downsides but still are the most played game of the decade. Some criticize the cartoon-ish graphics of Fortnite and some criticize the subscription charges of PUBG and hey, I'm talking about the PUBG pc not that piece of garbage mobile version. So, in the end, it doesn't matter which meets the standard of your style whether you go for the denim or the leather jacket there would be something that you will miss from the other. As the leather jackets are with us since there was no such thing as fashion, despite that it still is a strong competitor like no other.
The first and foremost reason is the thickly layered exterior blocking the airflow and keeping the body warm enough to survive during the harsh weather conditions. We all tend to look for products that guarantee our protection while allowing us to look no different than a fashion-dominated celebrity like Robert Downey Jr or even Ben Affleck who loves posing in the Ben Affleck Green Bomber Leather Jacket.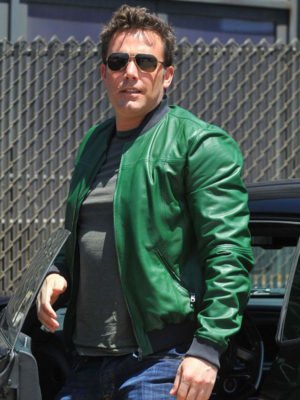 A leather jacket is one of the most important tools you need to adopt the fashion and pose an impressive attitude. Whether you talk of the fashion admirers or Hollywood celebrities from Arnold Schwarzenegger to Tom Cruise, thickly layered outerwear is dominating the wardrobes of everyone these days. For instance, even in the last instalment of the Terminator series, former mister Olympia has been seen wearing leather wear called the Terminator Dark Fate Arnold Schwarzenegger Genuine Leather Jacket.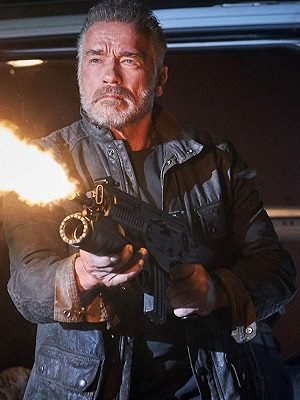 Although the denim material isn't bad for crafting a jacket, it lacks the capacity to protect you throughout the winter as compared to its rival. Therefore, people tend to invest in the later for a number of reasons. Apart from Hollywood movies, their use is also common among the TV stars such as the TV Series The Walking Dead Negan Black Distressed Leather Jacket donned by the villainous character of Negan in the Television series The Walking Dead.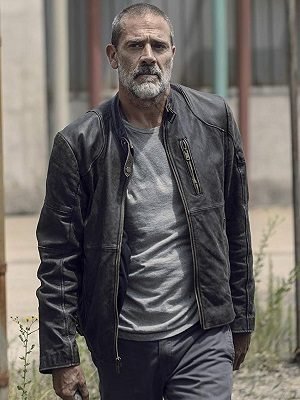 The Longevity
Let's admit, denim is way cheaper than leather, however, it doesn't last as long as leather does. Being specific, the leather made products would generally last for a couple of decades. Yeah, your dad's old leather jacket is still use-able and in better shape than the piece of junk you have bought only a couple of years ago. By observing the longevity feature and the extended durability, you can simply convince your mind to invest in a leather jacket rather than denim wears.
Stylishness
One just can't let go off the stylishness a product deserves. Believe it or not, but we all have been enslaved by the stylish products adding the much-needed beauty to our personality while giving us the amount of attention we have always desired for. This reason sounds to be enough to make you realize the worth of a leather jacket which comes in different colors, styles, and patterns. Be it a casual dressing or formal clothing, it is absolutely easy to add the thickly layered products to your outfit to stay in the limelight for a long time.